Do you plan to travel but you don't have any idea where to go? So why don't try Taiwan? That was our thought when we were looking for a country to discover, why not going there? After we have met so many taiwanese people through our travels and realised we have been round most countries in Asia already (except Burma and the few thousand islands of Indonesia and Philippines haha), almost nothing new to visit don't you think!?!
We will try to make you want to discover this little country.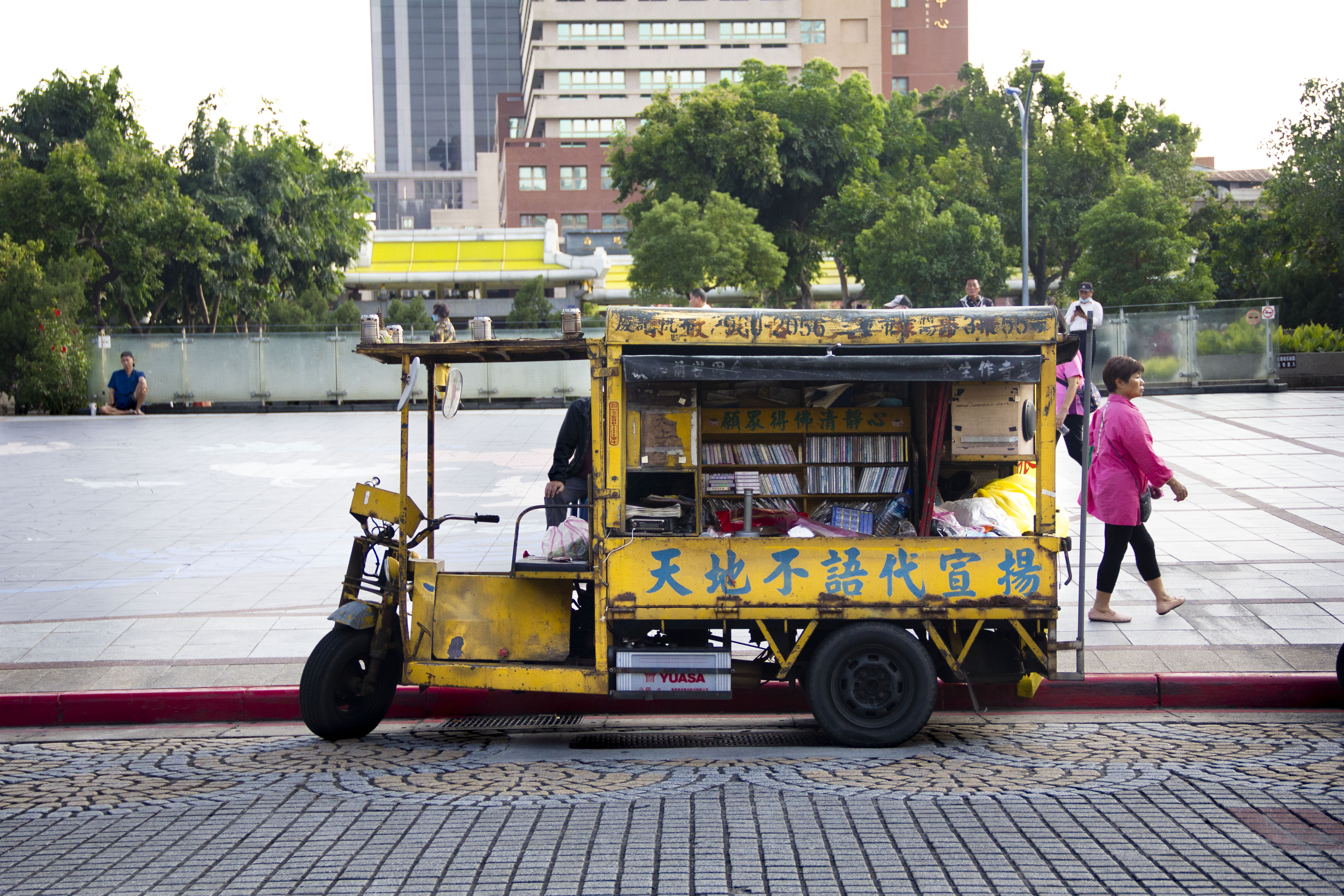 Taiwan situation
Semi-presidential country governed by a woman, Tsai Ing-wen since 2016, the official language is Mandarin.
The political situation of Taiwan is complex, first of all because Taiwan is recognised only by 18 countries as an independant state. For the rest of the world Taiwan is considered a chinese "province" and this one considers Taiwan as its 23th province.
After the strike in Hong-Kong, the president opposed China's "one country two systems" policy.
Taiwan is also the first asian country to legalise the same-sex marriage, in may 24th 2019. It's a gay friendly country where the Gay Pride Parade is one of the biggest in Asia. If I share that it's because we were in Taiwan during the gay pride and I found that fact showing how different China's and its "province" laws can be like.
In its history, Taiwan was ruled by China, then Japan and after the second world war back to China. I stop here with the political explication because I'm definitely not much an expert either.
Geographically, the island isn't really big. It is 36 191 square kilometer for a total of 23 545 963 habitants. The center and the east side of the island are wild and green. It's also on this side we realised the mountainous aspect of the island, the mountain range includes 62 peaks over 3000m, a good place for moutain hikkers.
The west coast is more urbanized and settled on a plain that extends from the north of the island to Tainan in the south.
Taipei capital city
The capital city is located in the north part of the island and gathers 2 618 874 habitants. Taipei area is actually much larger and include New Taipei City, Keelung et Taoyuan (where is the international airport).
A big part of the architecture of the city is dating from Japanese governance like the presidential palace.
Tchang Kaï-chek found refuge in Taipei after he lost the civil war against the communists for the control of China where he will die at he age of 87 in 1975.
What to do, what to see
After 4 days in Taipei it appeared to us that this is not a city to visit but a city to live.
Let me explain : of course you will have a lot to see as temple and monument but what we really appreciated in the city is that you have to follow the flow and try to live like the taiwanese especially by night.
Longshan
We started our trip by visiting Wanhua district where you can find Longshan temple. It's one of the most famous temple of the island, so don't be surprise if the temple is crowdy. It was build in 1738 and is dedicated to the bodhisattva of compassion.
We advise you to walk around the temple area also as you can discover the "old Taipei", some old house that have survived to the growing modernization of the city.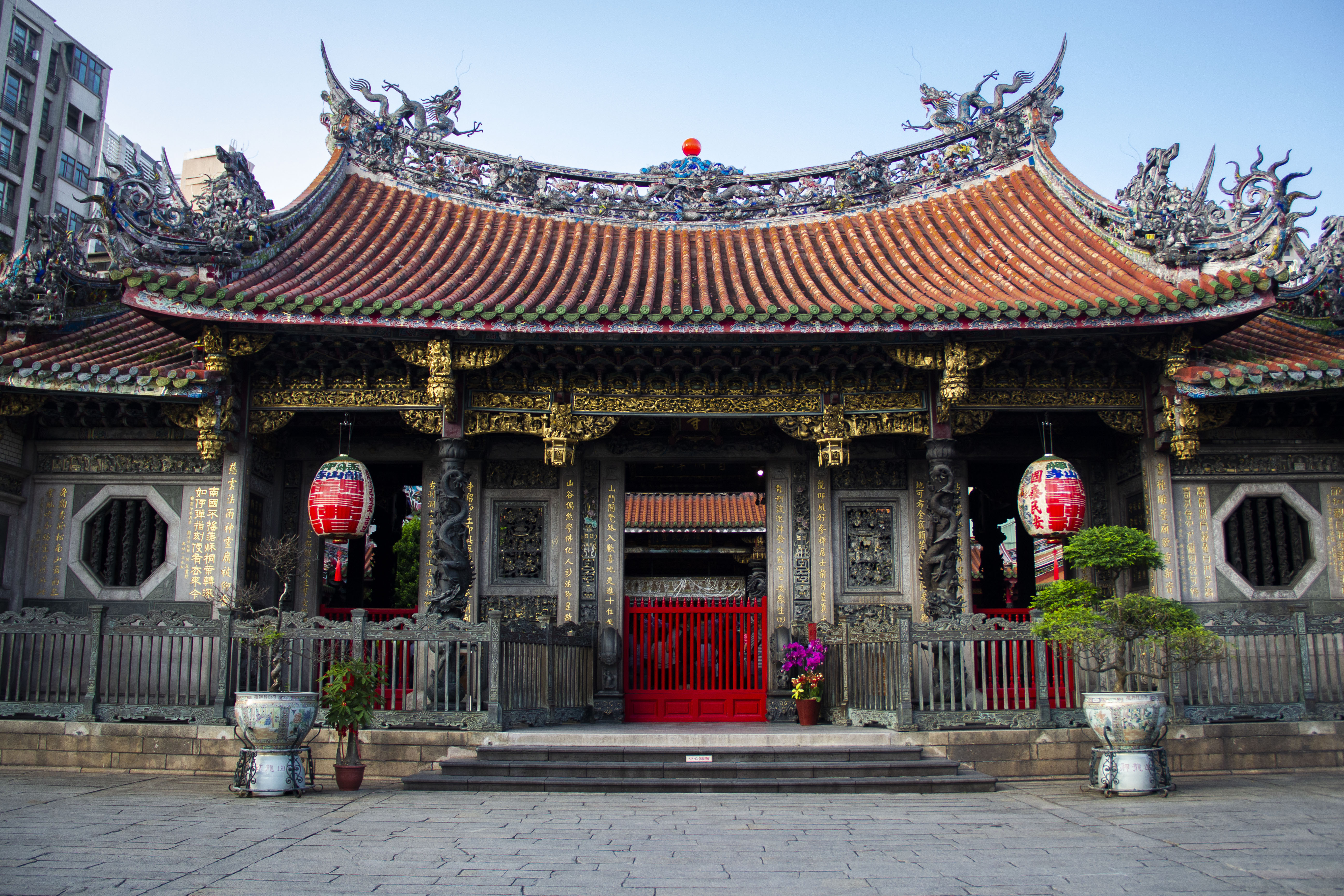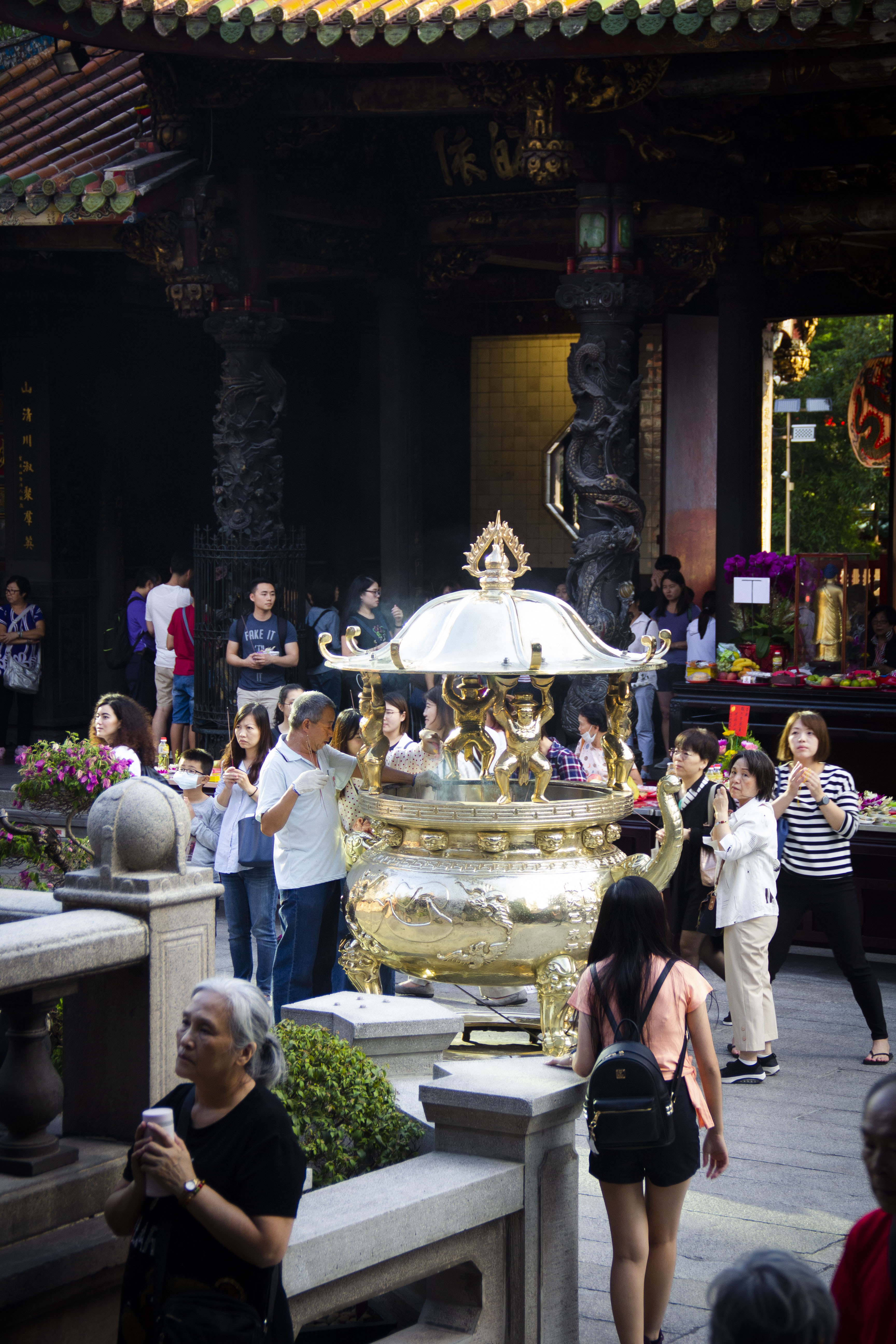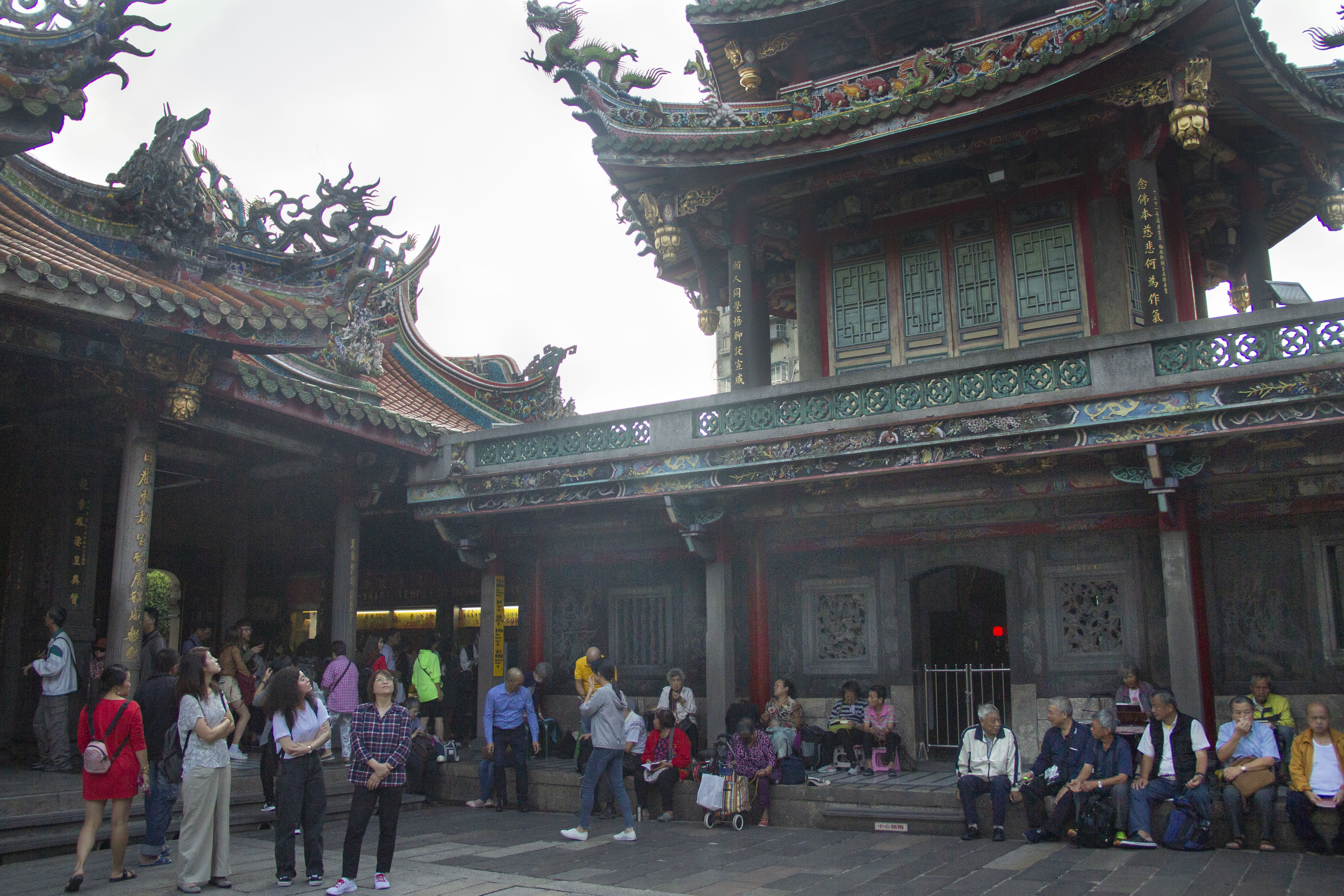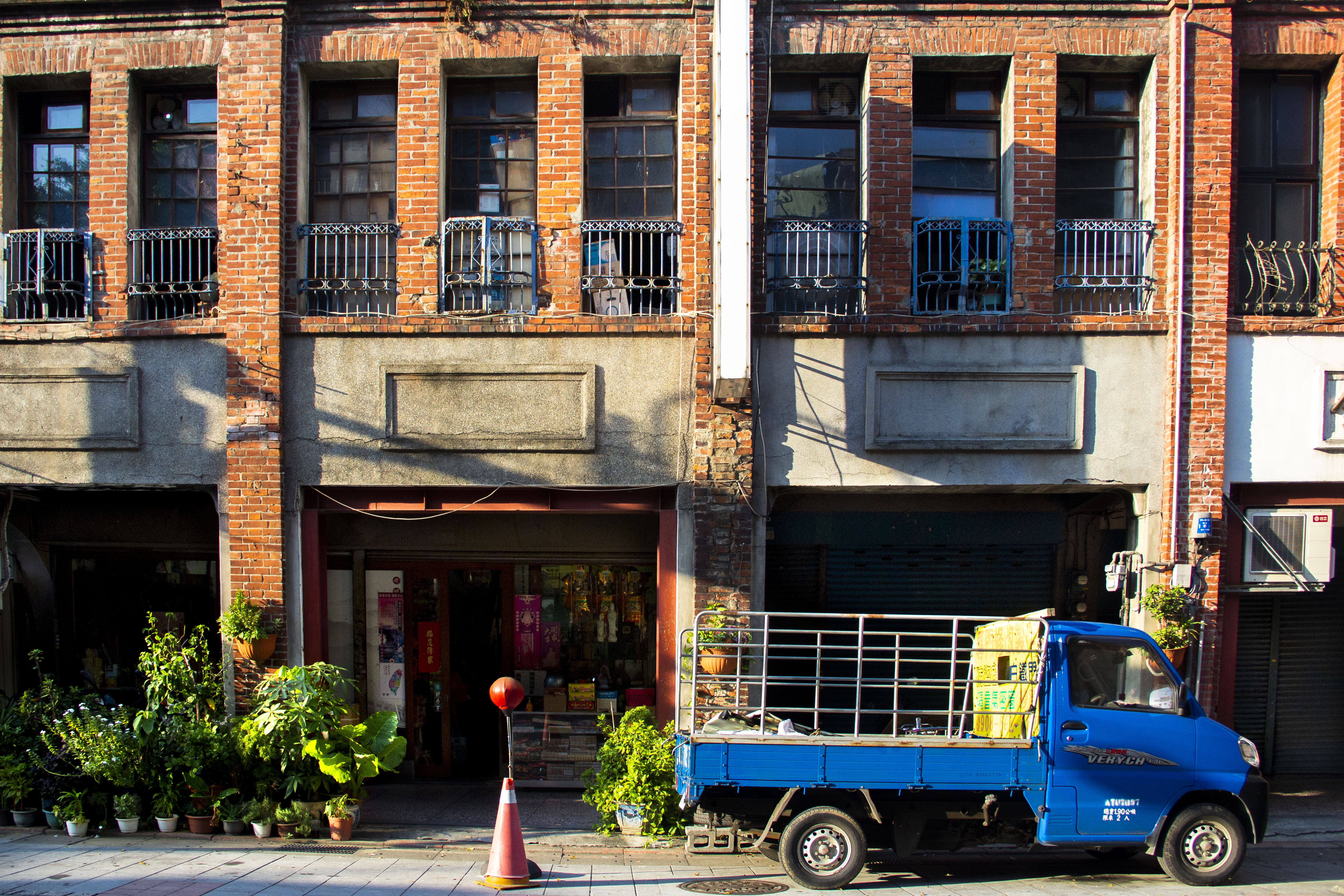 Ximending
Ximending is one of the the rare quarter to be only for pedetrians, so it's really nice to walk around here to discover the HQ of the shopping addicts with a preference for the japanese products so you'll find a lot of manga shops, music and fashion clothes from Japan.
Ximending has also a good number of cinemas because of the story of the quarter. It was developed by the japanese the same way as Asakusa in Tokyo was, focus on entertainment.
Near Ximending you will find the LGBT area and the Red House Theater. Formerly a market it then became a theater to finally host a cinema, it's now a touristic place with fashion shop.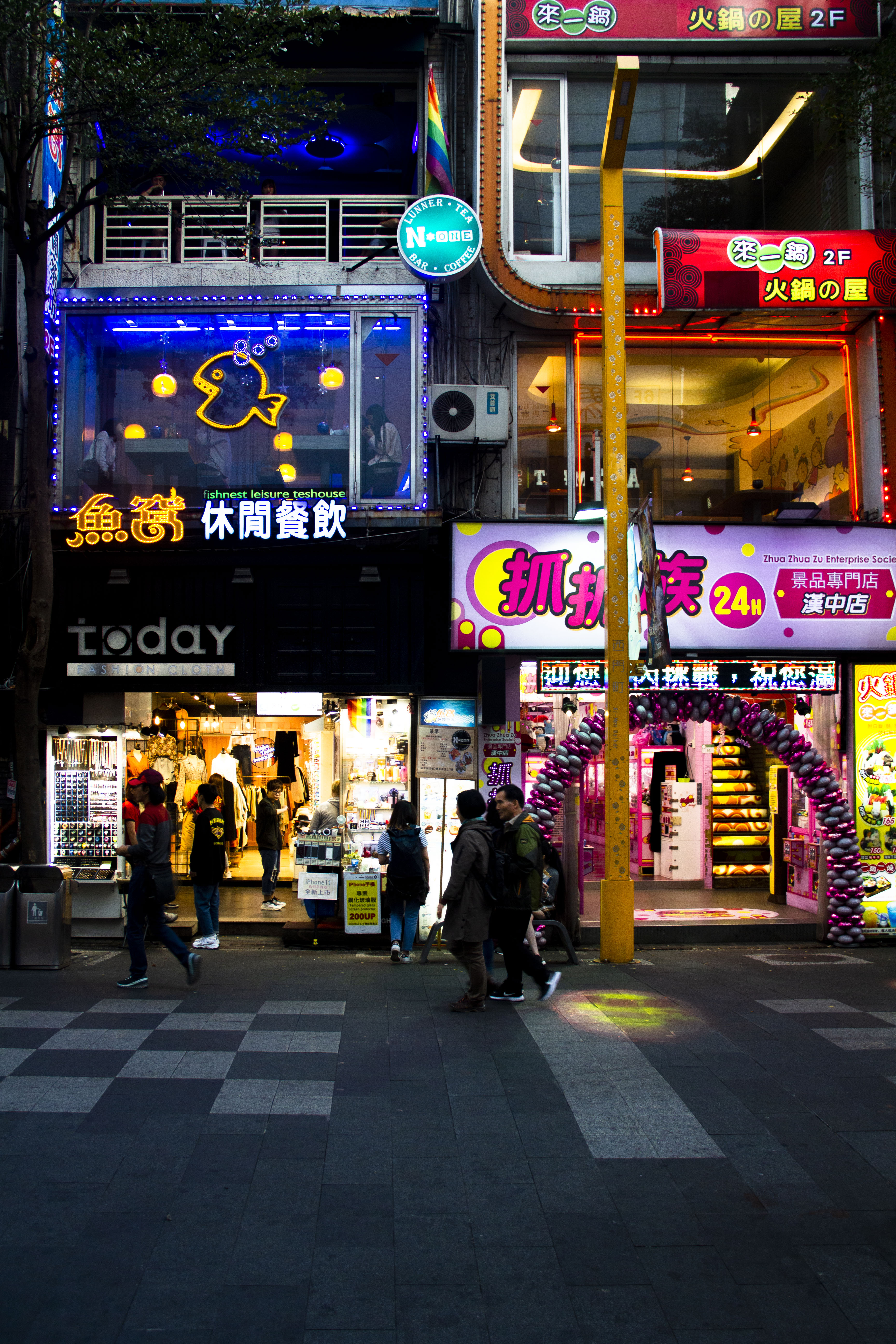 Night market
The night market is an easy way to discover the taiwanese cuisine. From dumplings to noodle soup or all type of fruit juice or bubble tea, you will also have the chance to find stinky tofu, a Taiwainese cuisine specialty. You will not have to look for it long, as the smell surrounding you is terrible. I actually liked it fried but I had to be brave for the first bite. The famous and local night market are Ningxia, more local when Shilin is more touristic.
Elephant Hill et 101 observatory
Surely the most touristic place ever in Taipei. 30 minutes walk to reach the top of the hill. Even if it's crowdy as hell, with some people ready to queue for a pictures on a rock with Taipei in the background I have to say, it's worth it, especially during the sunset time with nice colors in the sky. So right, we weren't alone but that was beautiful.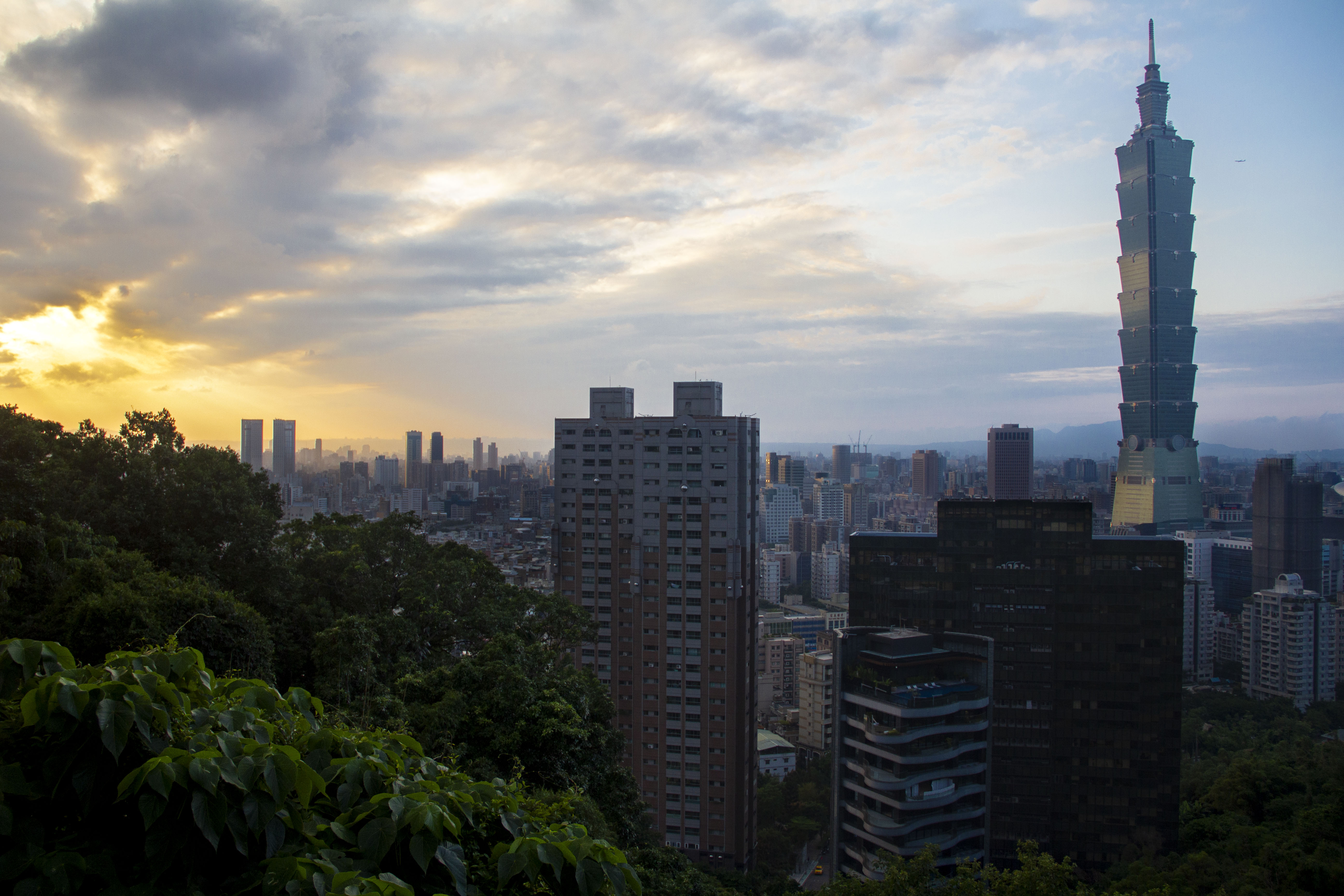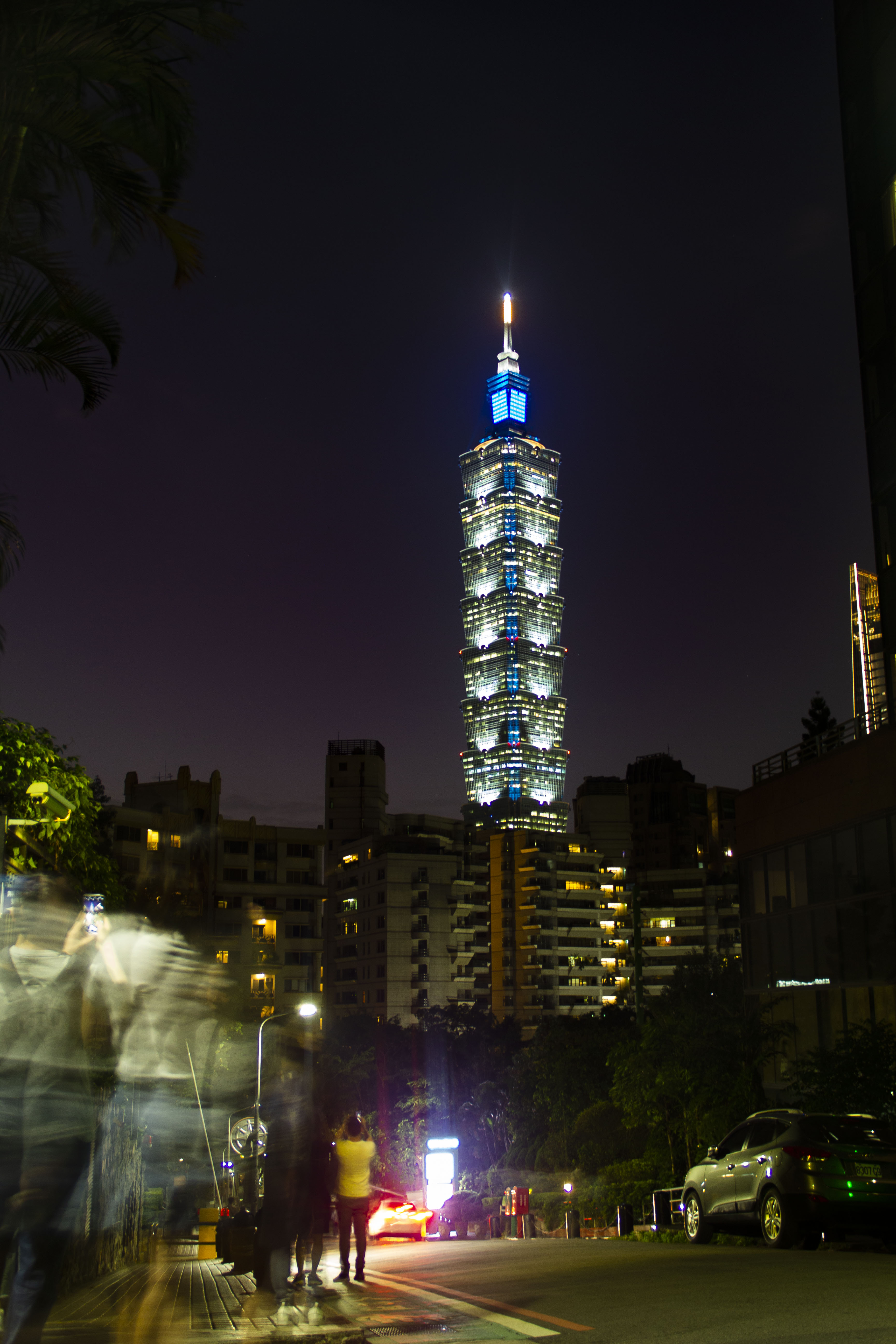 Beitou
This Taipei's District makes you wonder if you're still in Taipei. Surrounded by moutains, the area is known for its hot spring. In the mountains around Beitou you can find a geothermal valley.
We advise you to go for a walk in the Beitou park, starting by the old train station, followed by the beautiful library, all in wood and stop by the public bath museum, the building is very nice and finally go for a bath in the public bath a little further. During all the walk we really had the impression to be in the countryside not in the city.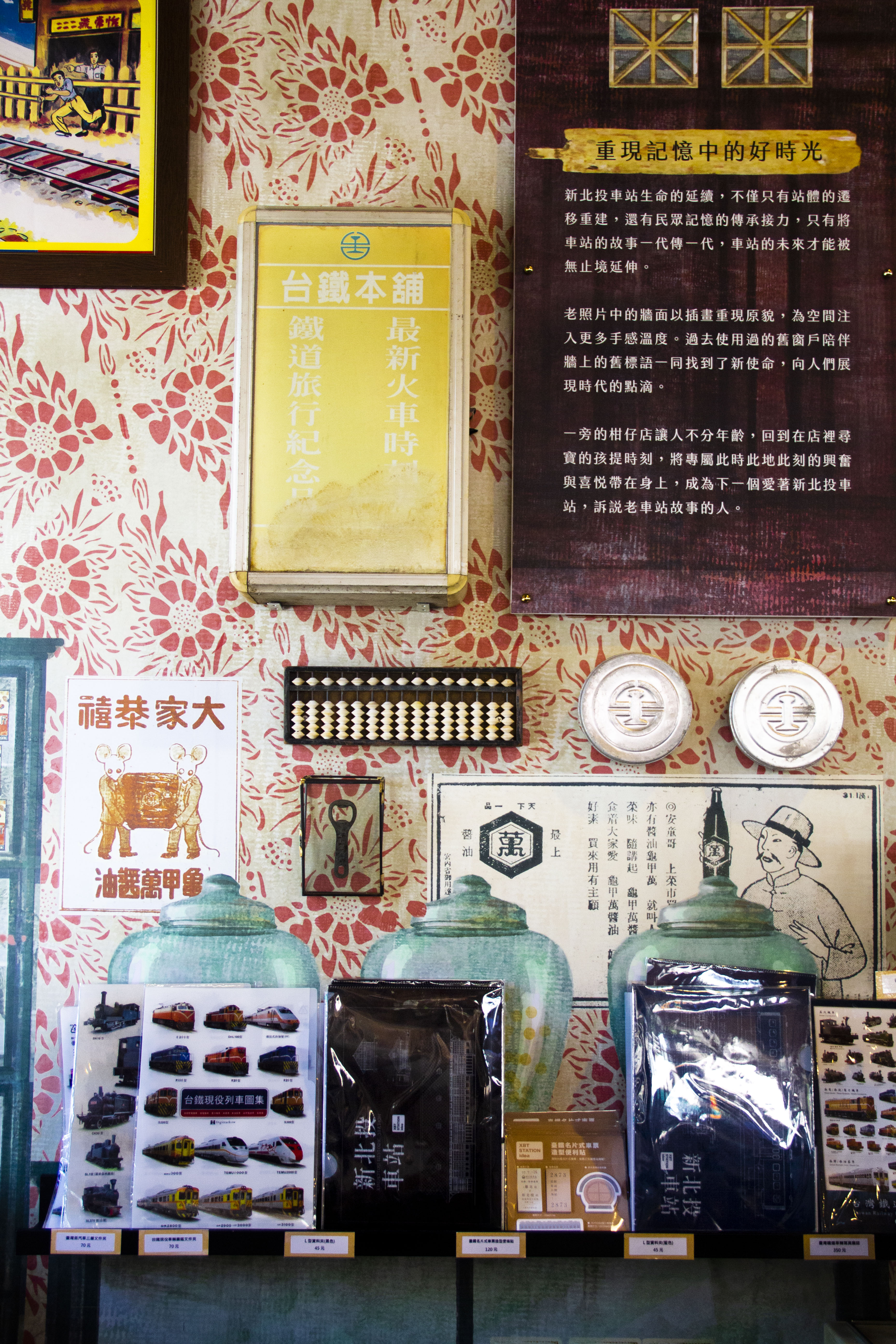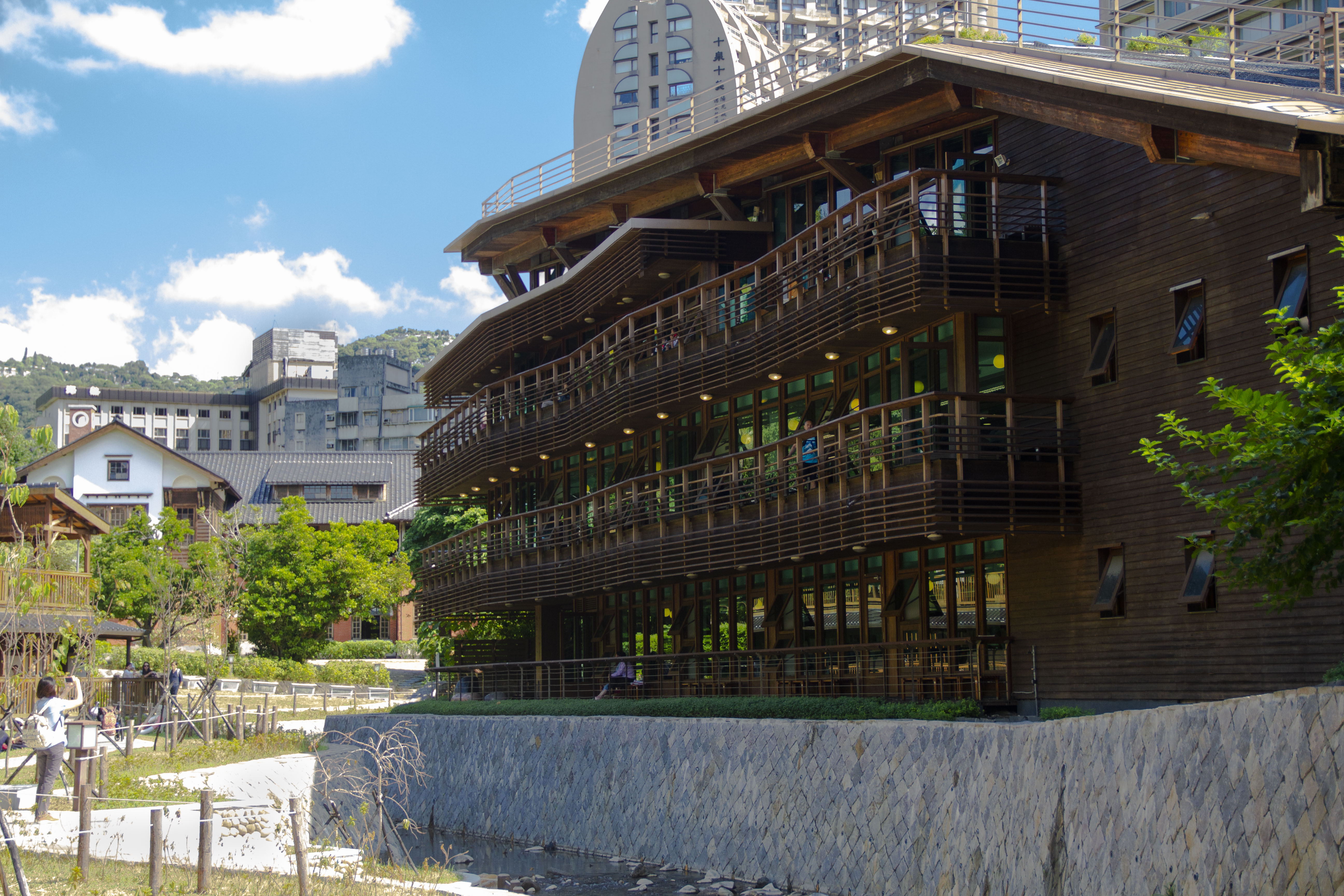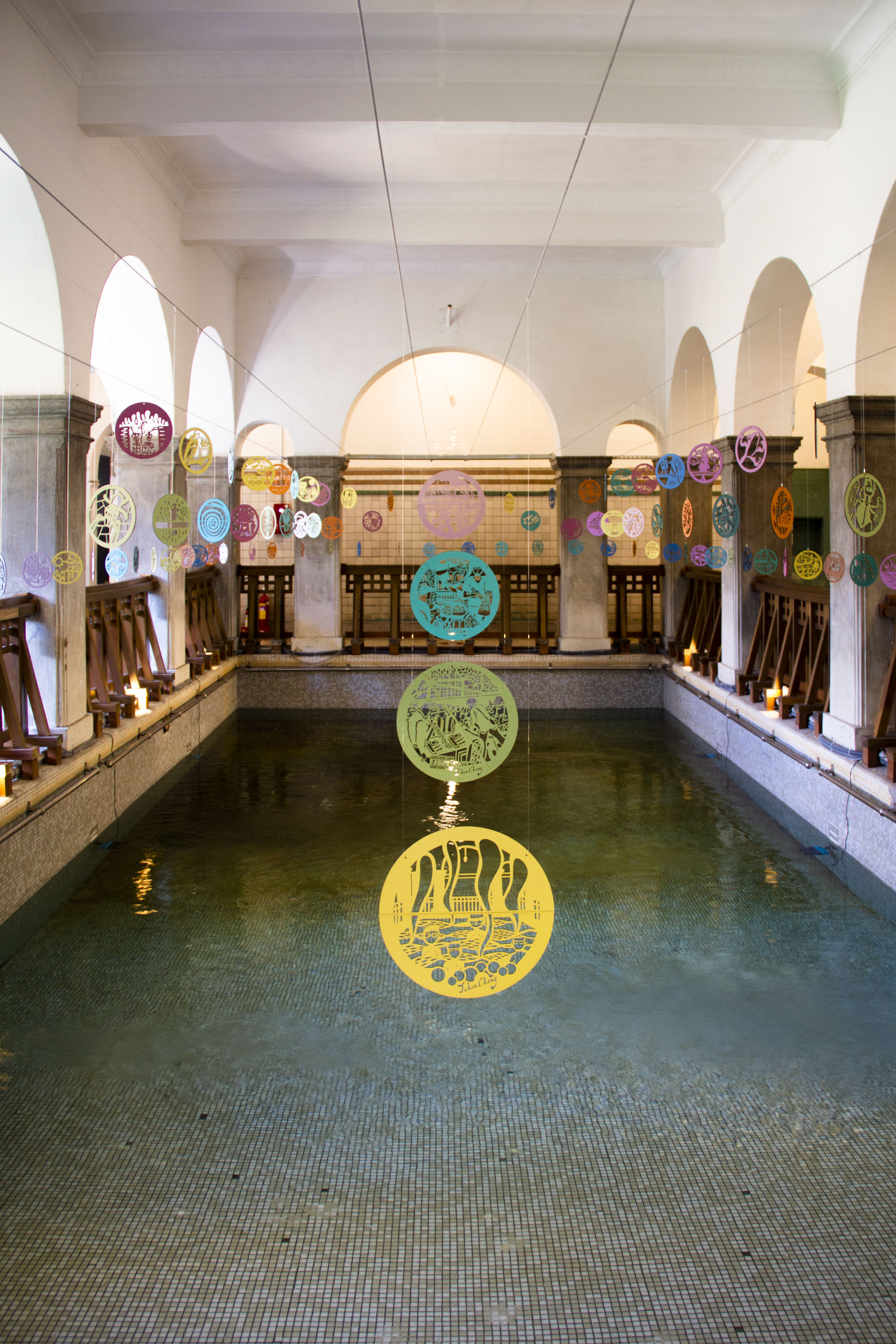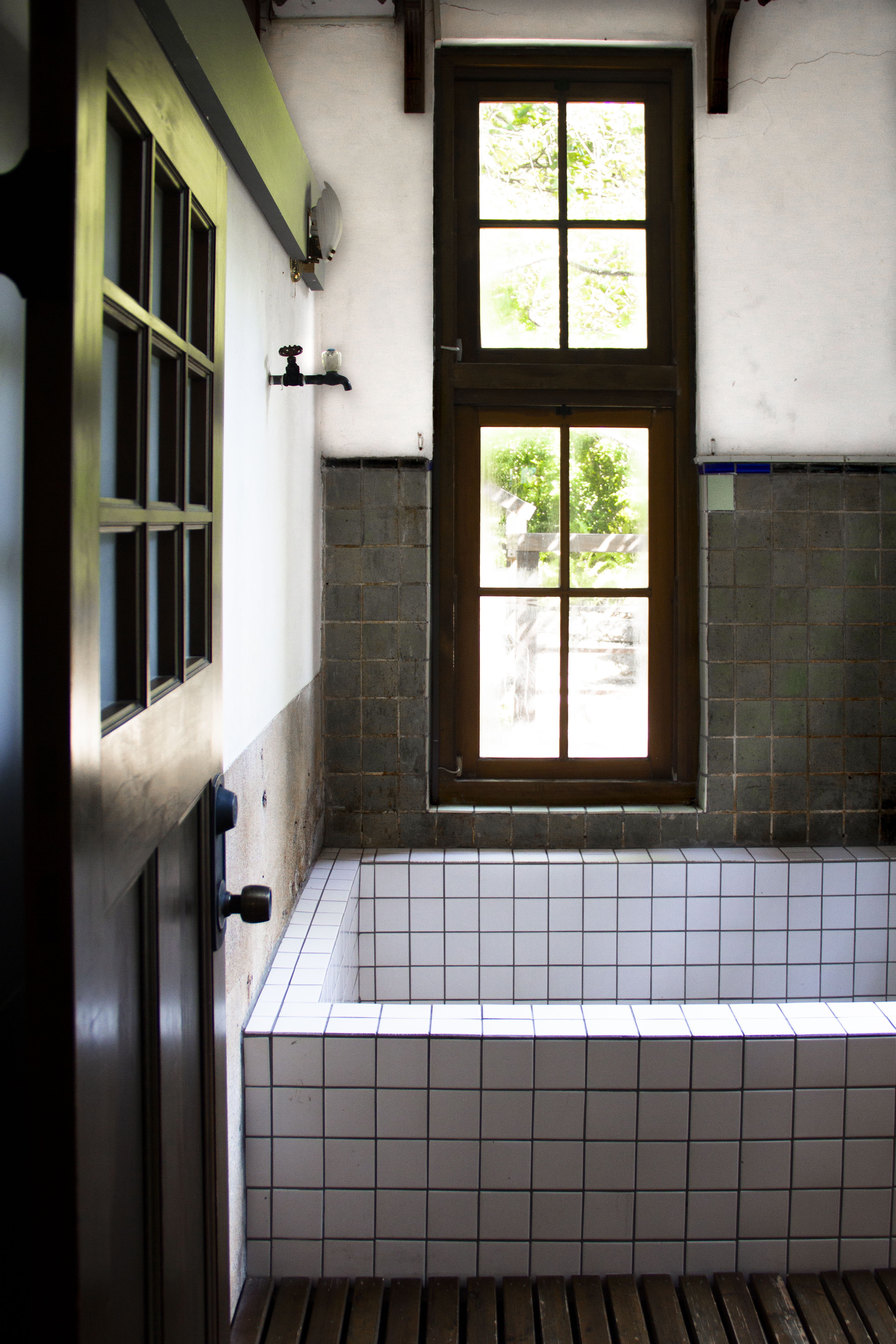 Tchang Kaï-chek memorial
The Tchang Kaï-chek memorial is not the most attractive place to stay in my mind but the surrounded park and buildings. We arrived by the Liberty Arch and we were surprise to see the theater and the national hall concert looking like a temple. Two beautiful and huge building face to face. It's impressive. A little further in the center of a long and large avenue stands the memorial. Of course an area highly touristic.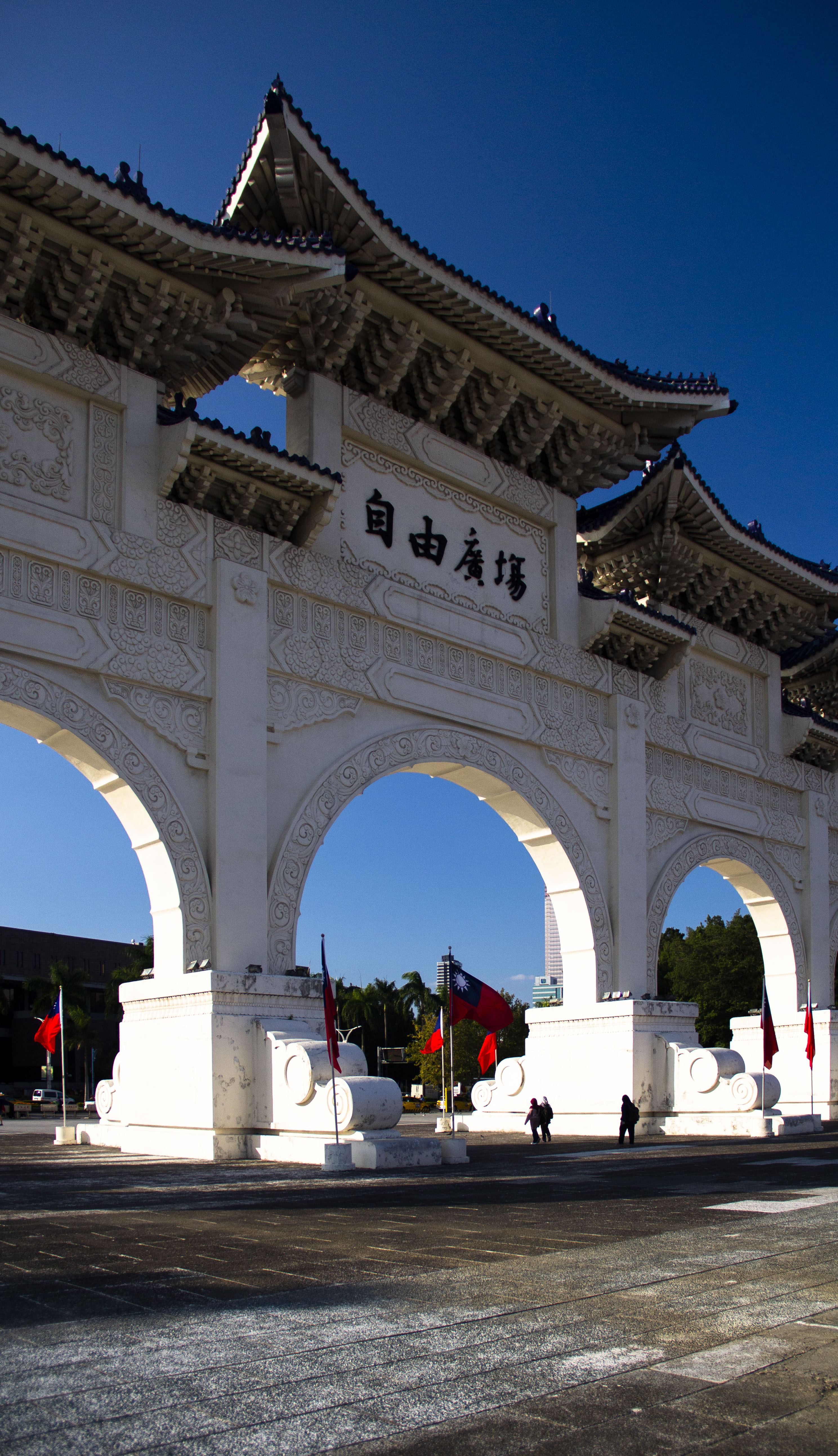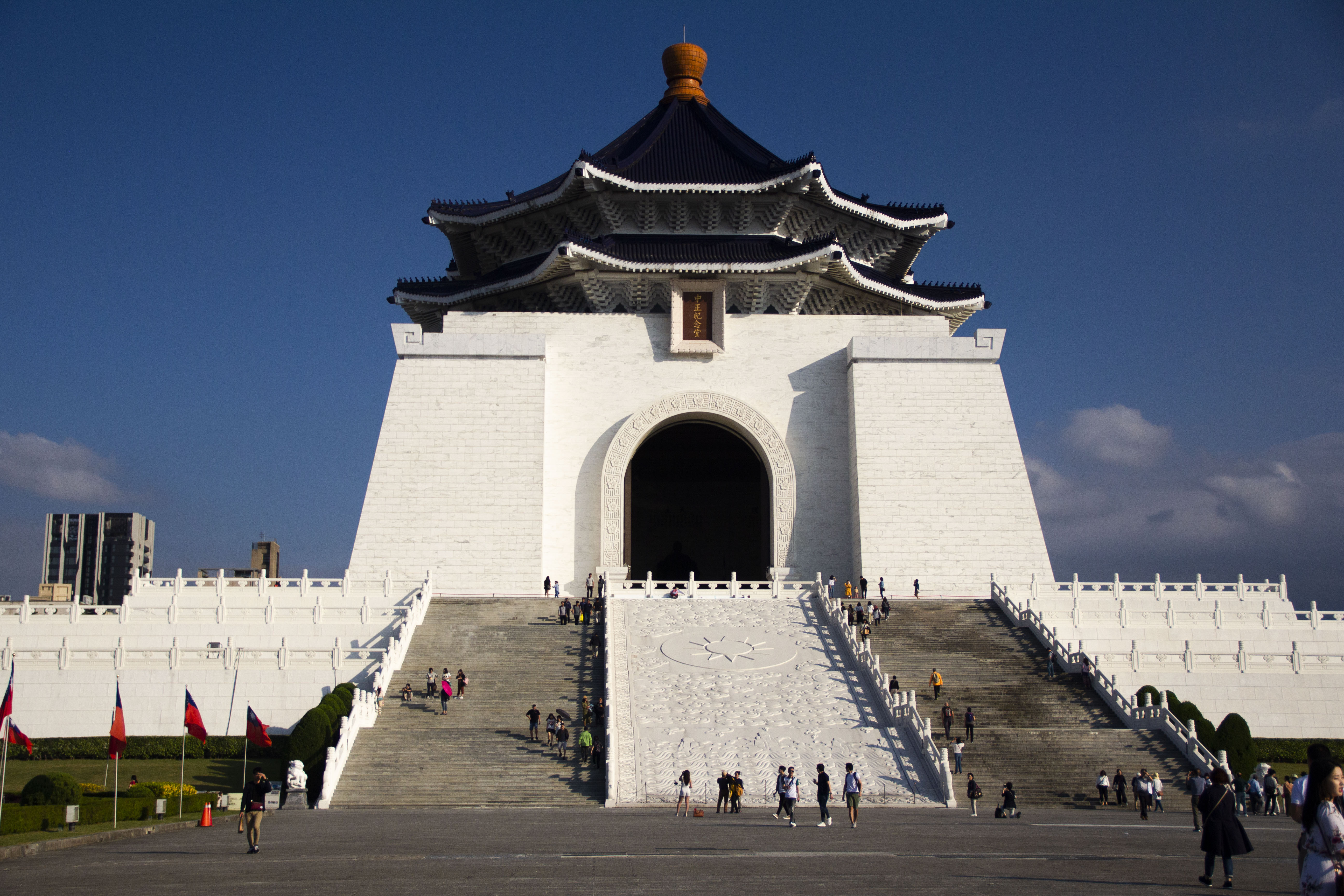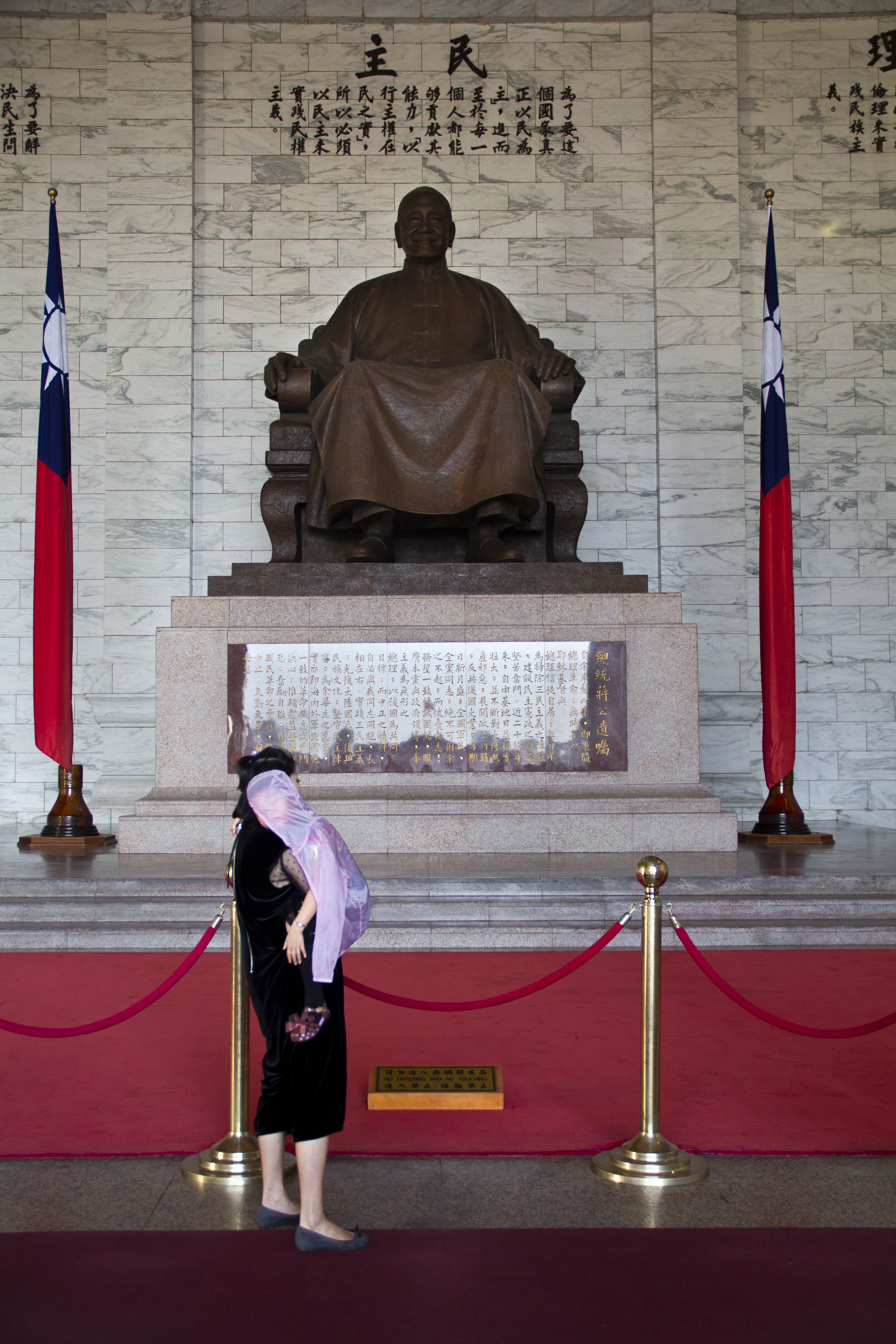 Keelung's surroundings
About 40 minutes train from Taipei. We rented a scooter there to discover the countryside of Taipei. To rent a scooter it's fairly easy, you will find a rental shop around the train station and we paid 600 NTD for a day. You will need your passport and your driving license (better if it's the international one). The magic thing about Taiwan is that there are special lanes for scooters, making it globally safe to drive.
For our day trip in Keelung we planed a loop but the best thing to do is to visit Jiufen old street, except the week end where it gets very crowdy!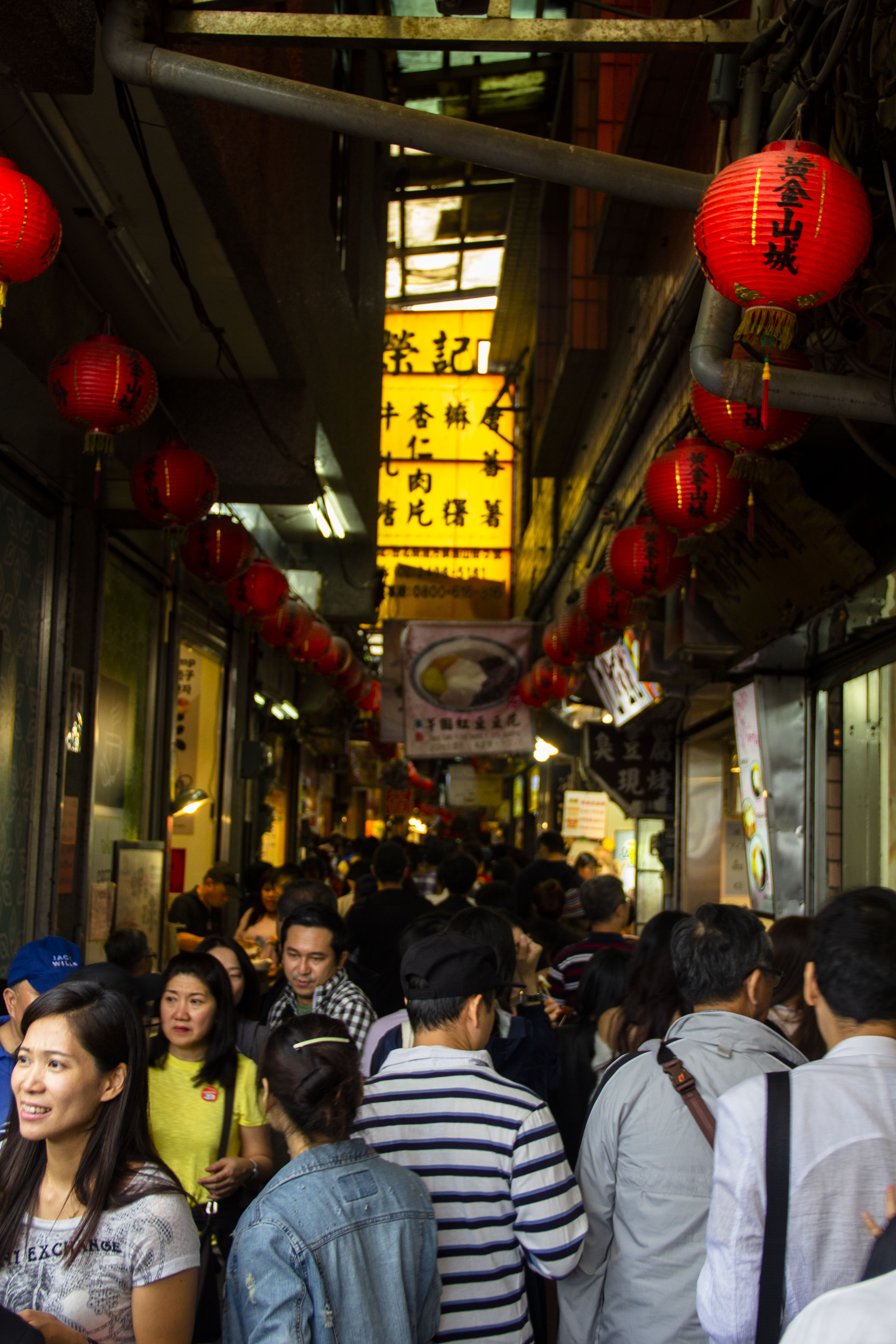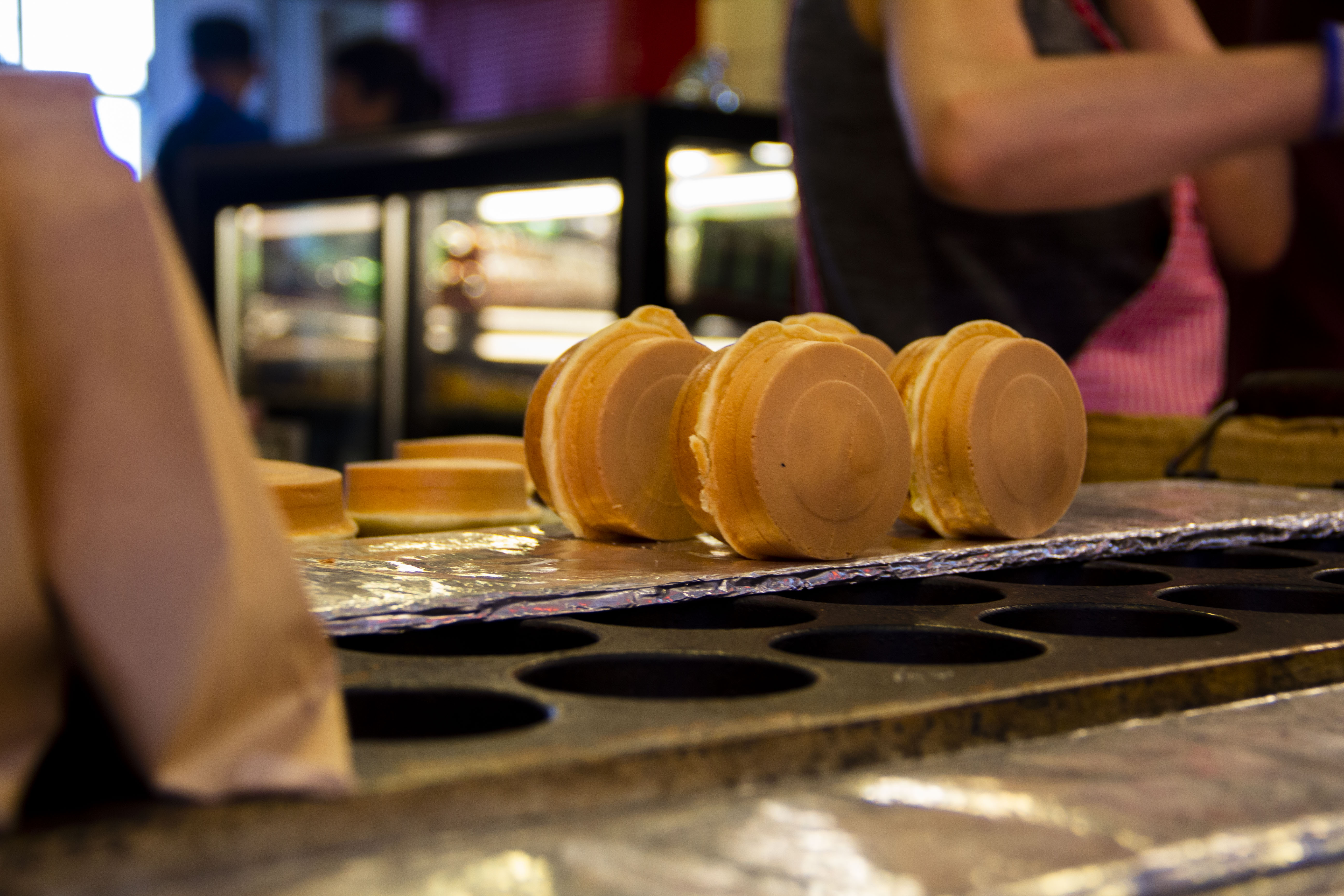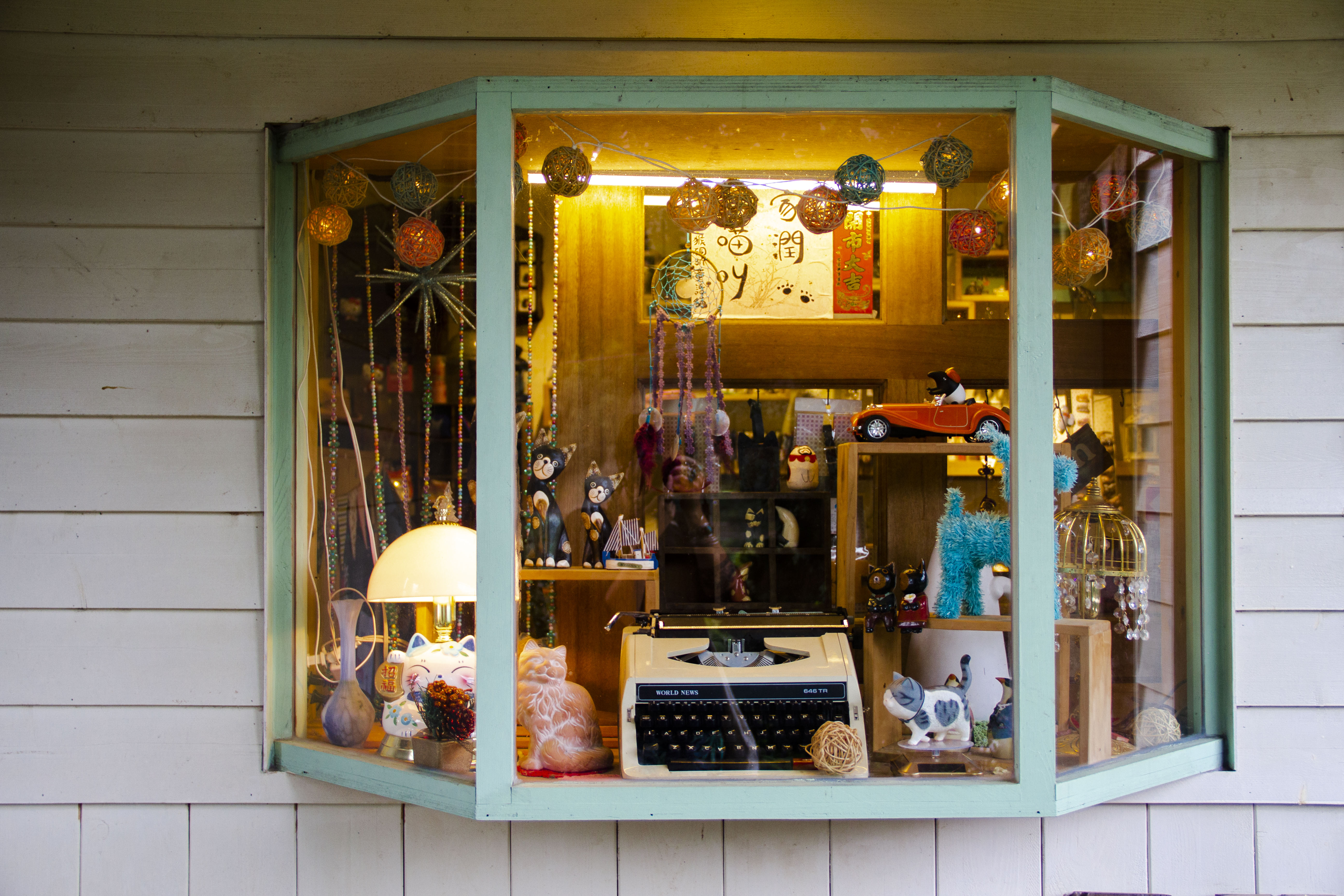 Good adresses and tips
At the airport buy a sim card, for 700 NTD for 2 weeks of unlimited data. I know it's not necessary to always have internet but that actually is useful. And just to let you know you will find free wifi pretty much everywhere.
Transport "Easy card". Even if it's not necessary that was really useful for us. This card enables you to take transportations everywhere in Taiwan (bus, trains, subway) and even to pay with it in convenience stores. So you can find this card in every Family Mart, 7 Eleven or train stations. When you have your card you will just have to charge it with the amount of your choice. You will save a little bit of money with it as you get discounts on transport prices.
Klook. An app we download but never used, I confess we always forget its existence! So the app gives you some discounts for trains or all types of touristic sites and activities.