It's with a bit of apprehension I start this new section "recipe" for the blog. I start thinking about the section a way before we came back in France but I didn't have that much of nice set for pictures. So I was patient enought, I kept my recipes and improved them on my friends to share at best with pretty pictures.
I did this recipe for the first time in New Zealand for a cafe where I worked and the clients were positive about the tarte, on top of that when we came back in France, cherries in the garden where almost mature. I didn't think much and three days after arrived I was picking the cherries.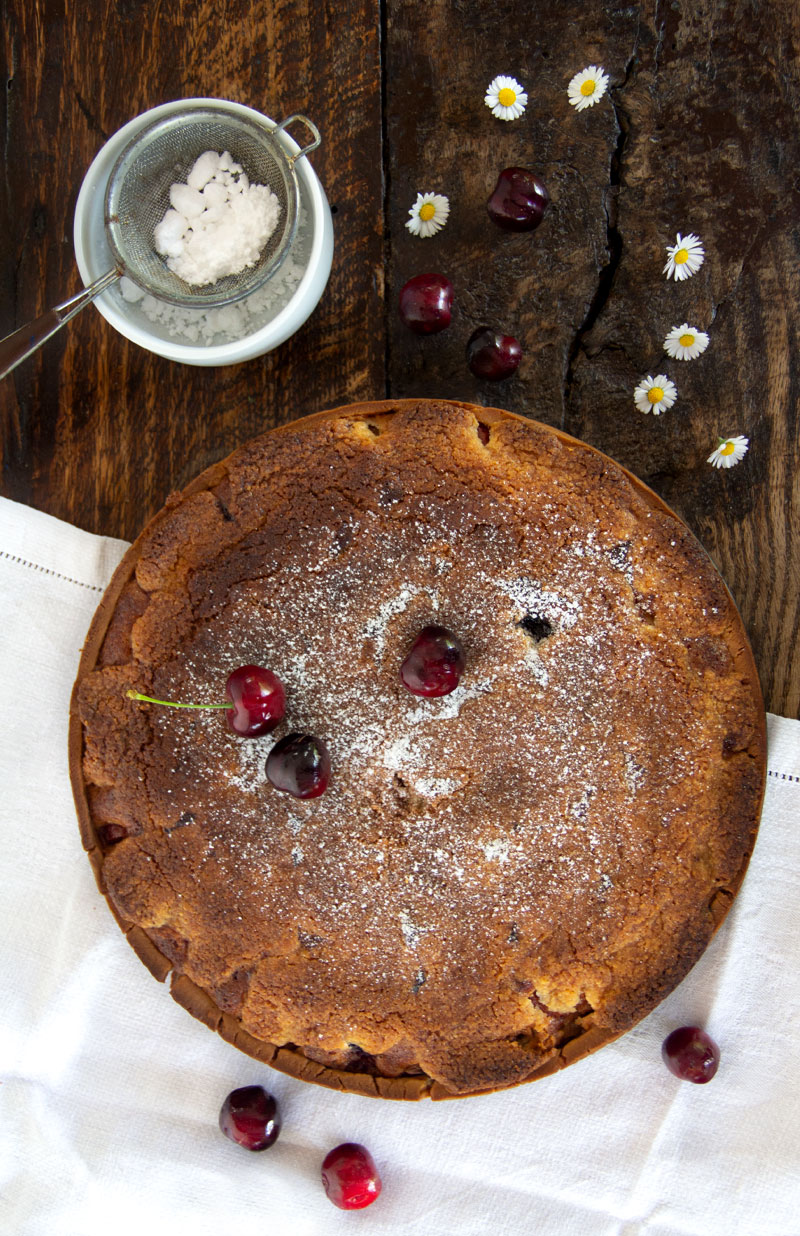 Shortbread
200 g flour
2  tablespoon of coconut oil
2 tablespoon of rice milk
2 tablespoon of sugar
100 gr softened butter
1 yolk
Frangipane
1kg cherry
100g sugar
60g

softened butter

120g almond powder
2 eggs
2 teaspoon almond extract
Crust
50g flour
50g sugar
60g

almond powder

125g softened butter
Direction
Preheat your oven at 180°C.


The shortbread:

In a bol mix the coconut oil, rice milk, sugar, butter and the yolk.

Once the mixture is homogeneous, slowly add the flour to obtain a soft dough

. Cover and put in the fridge during 2h minimum.



The garnish:

In a bol put the butter and mix with the sugar, the almond powder, the eggs and the almond extract.


In a pie dish where you put earlier the dought, poor the frangipane and add on top the cherries.

Put in the oven during 20min.

The crust:

Work the ingredients by squeezing them with your fingertips to obtain a sandy preparation

.

Put out the tarte from the oven after 20 minutes and add on top the crust. Squash the crust with your finger and put randomly above the cherries. It's will melt on top of the tarte.

Put back in the oven for 30 minutes.


Let cool before remove from the tin and enjoy.