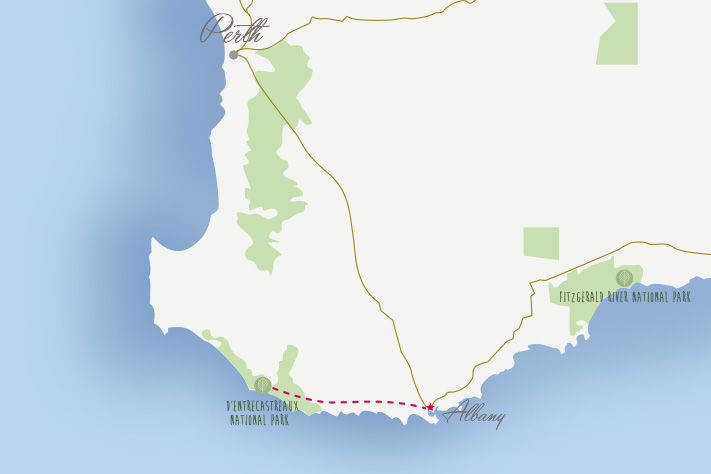 We had a real crush for Albany, so much that we came back there during our farm work and we stopped again on the way for Esperance.
The story of the city started when it was founded in 1826 and was a english military outpost to prevent french from settling in the area.
I have to say that I loved walking in the main street with stores in the old shop windows. Furthermore we had the opportunity to be there on a weekend where the collectors of old cars took them out to parade in town, kind of travelling back in time.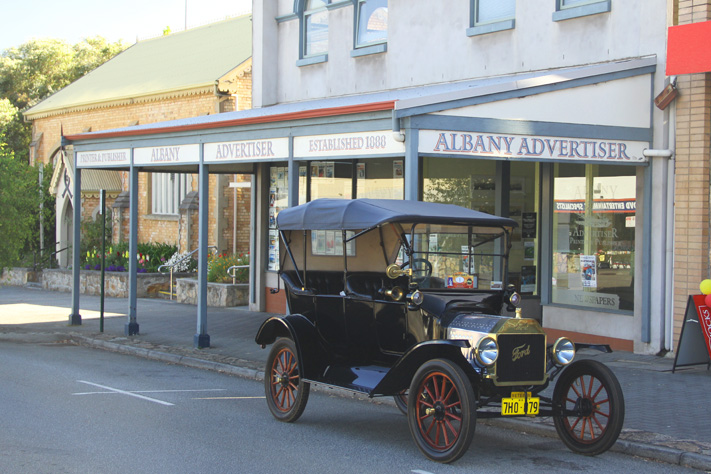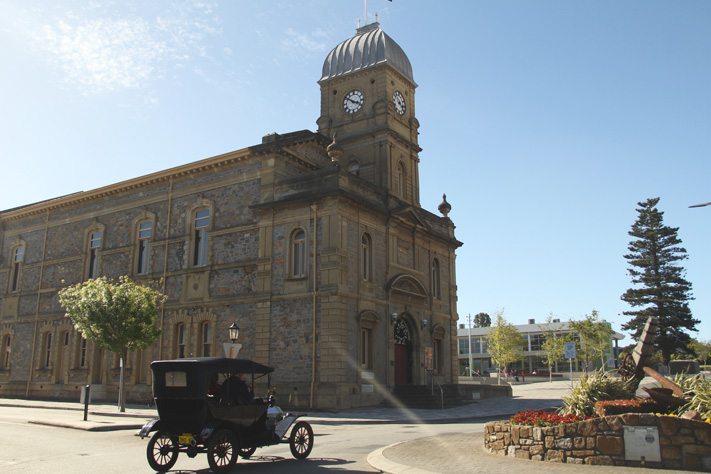 Two people's bay
At 35km of the town you can find Two People's Bay Nature Reserve founded in 1967. It's a beautifull place with a wonderful beach protected by the mont Gardnier. It's a really quiet place. We advise you like all the books talking about this place to go in Little beach, the most beautiful beach of the reserve. It's a small beach (with white sand as often) surrounded by green vegetation. We didn't enjoy the beach so much ourselves because a ranger came to ask us to leave the beach because of a fire risk. The usual Australian summer !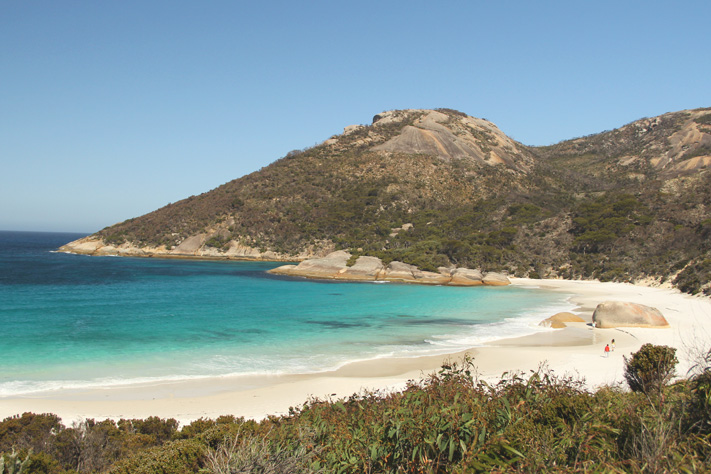 Torndirrup national park
Here you can find The Gap, a famous place in Albany. It's an impressive granite channel dug by the waves.
You can observe the waves crashing inside the rift in the granite coastline on the platform at 25m. At the beginning of the way you find an aboriginal legend that give a mystic atmosphere at the place.
Not far you will find the natural bridge, granite formation in shape of giant bridge created by waves erosion. You can find a sign with an explanation about how and why the bridge.
We found the place really interesting and learnt a lot but very touristy in the first place and a bit too easily accessible which removes the side risks that we like having here.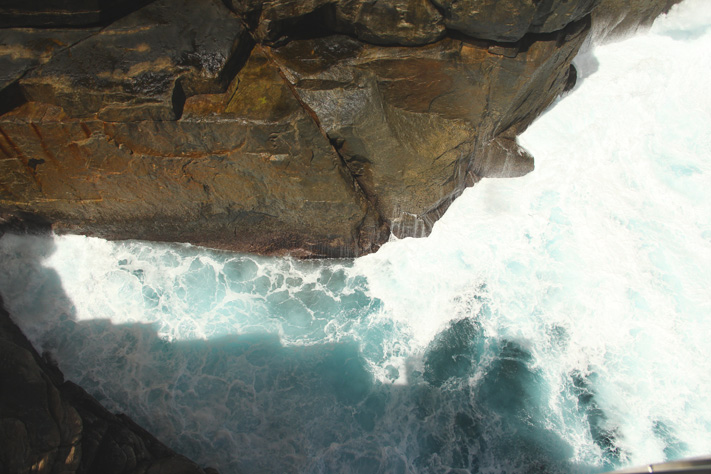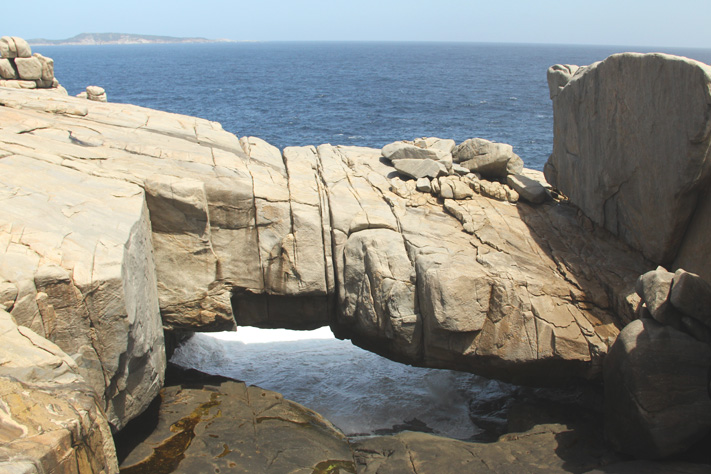 Good to know:
In Albany you will find free shower sometime with hot water. There is one really close to the information center.
You can find also different free camps close to the city.
In the national park around Albany you will pay the entrance fees at the ticket machine you will find at the entrance of the park or directly on the car parks.