This time I come back with an article about our discovery around Ubud. Everything we saw and we really liked.
Pura Taman Ayun
We started by Pura Taman Ayun, it was a royal temple and is name means « beautiful garden ». The temple is nice to see with canals around and big gardens, we left with a small disappointement, we are not allowed to go inside the temple but we have the possibility only to turn around and to follow a small wall. Entrance fees 20 000 rp.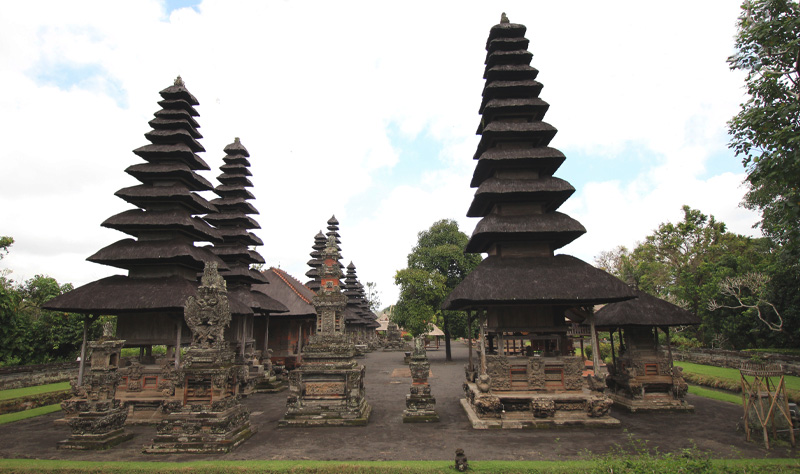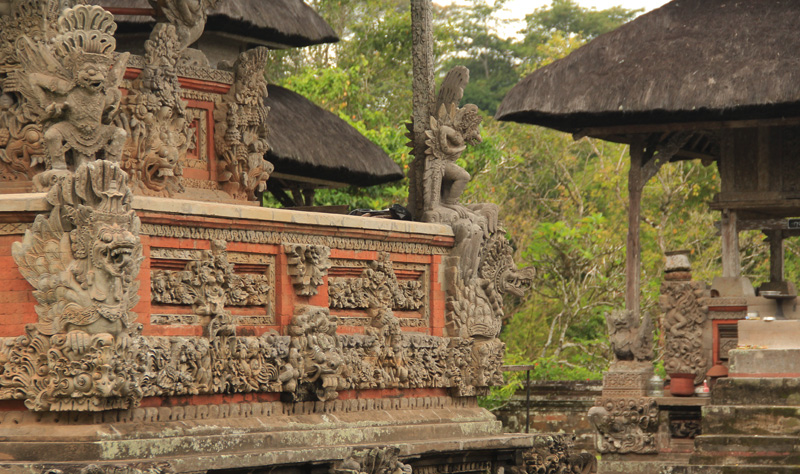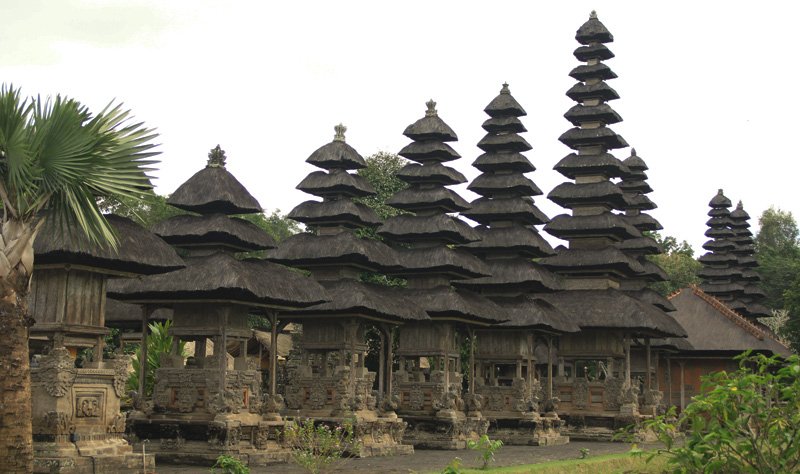 Goa Gajah
We follow our visits by the Goa Gajah temple or the Elephant cave. Here to avoid the crowd we thought the way upside down and we started by the discovery of the spiritual place in a beginning of jungle with a pool fed by a waterfall.
The place is rather peaceful and on the way we discover a small temple where a man bless us in exchange for a small donation. Then we continued that way to see the small shops and we finished to arrive on the temple.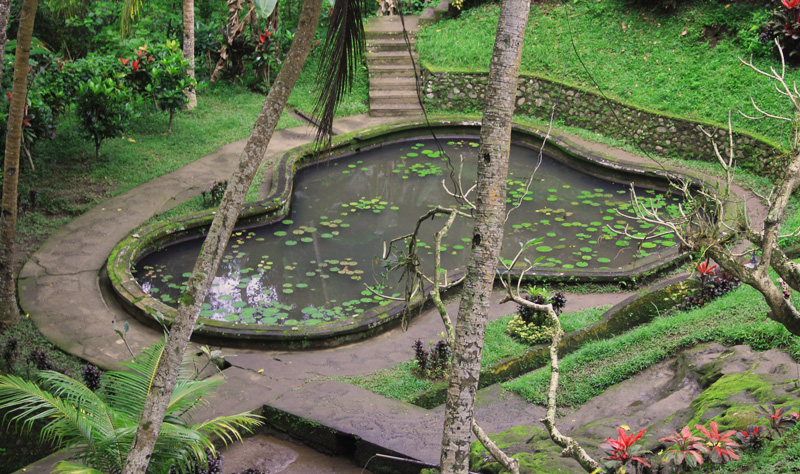 We started by the small one with the thatch black roofs and they ornementations that we start to know but we still like.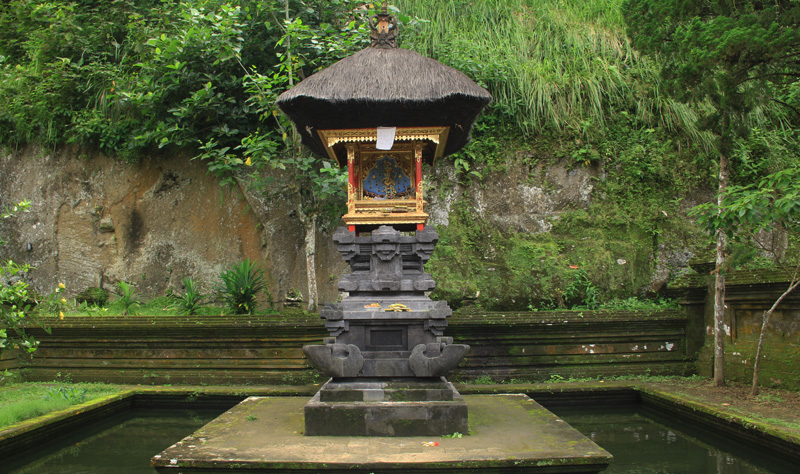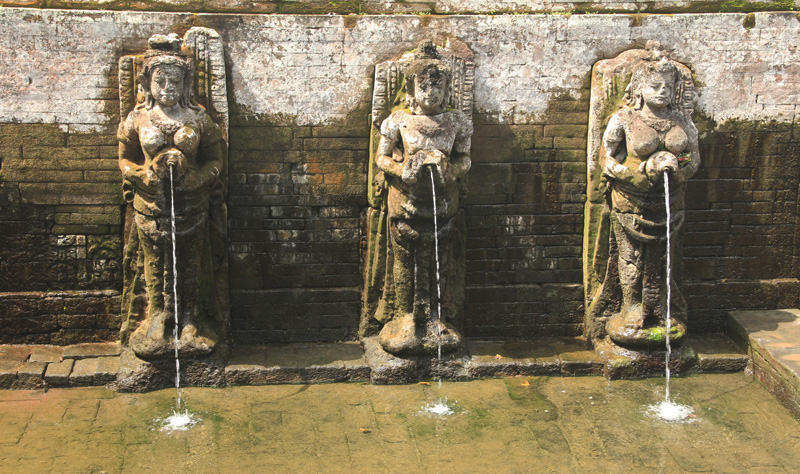 We finally arrive in front of the entrance of the cave. This sculptured entrance represents a demon with an open mouth. The sculpture work is really impressive.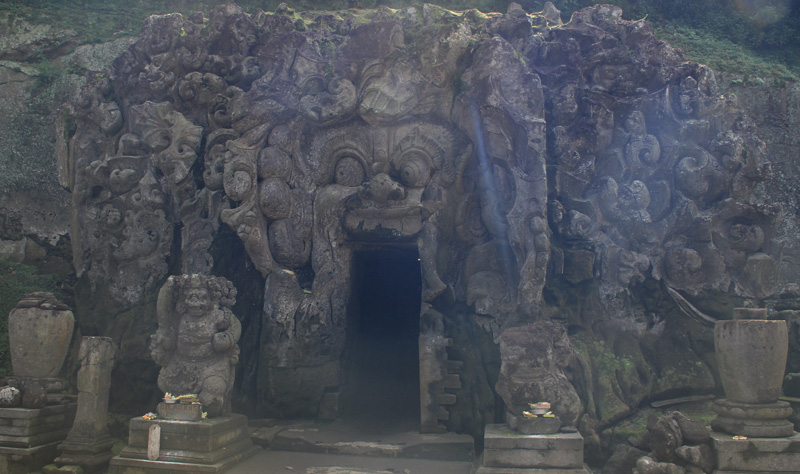 The entrance fees is 20 000 rp, don't forget to take a sarong with you or a long trousers if you don't wan't to borrow one at the entrance.

Tegallalang
Tegallalang will be our last stop close at Ubud. We decided to discover the supposed most beautiful rice field of Bali. When we arrived we decided to go to walk in the rice field directly. I can say we were a little bit disappointed when we had the first « payement » for the bridge in first, follow 3 min after by the donation for the way and further for the bridge again… We started to be really ennoyed by that.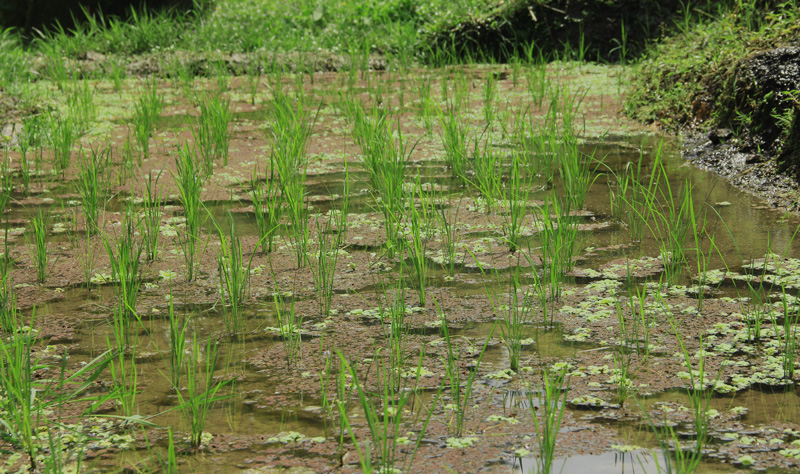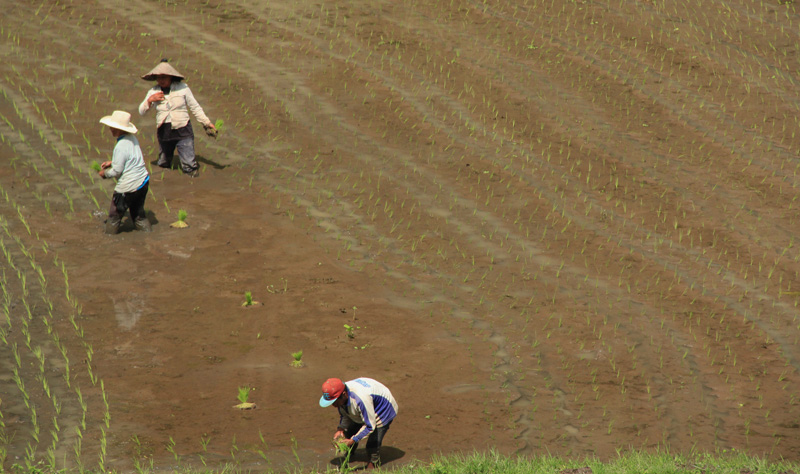 At the edge of a small hill we discovered a place that we found magical, less touristic and where we met the honor of a small cafe really nice and here we change completely our mind about the rice field.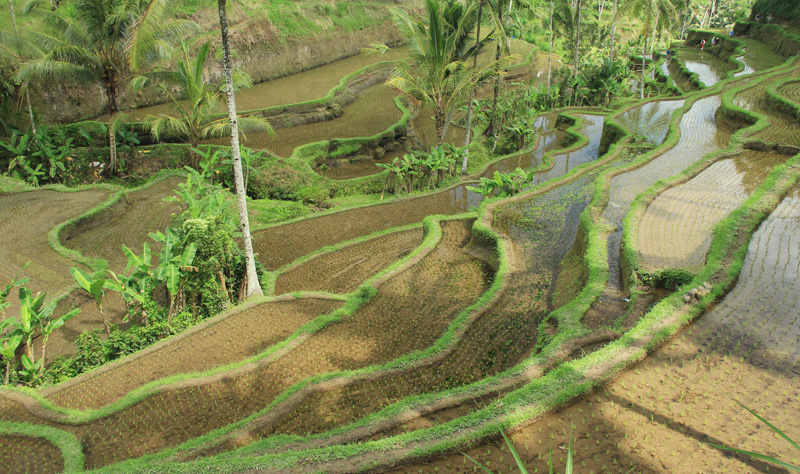 Especially stopped you up the hill and go to see the "titanic ricefield", not for the Titanic, you should paye for a picture, but for the owner of the place. They made a really good rice cakes and they take the time to talk with you about the difference rices you can find and how to cultivate it. A moment we found really rewarding.