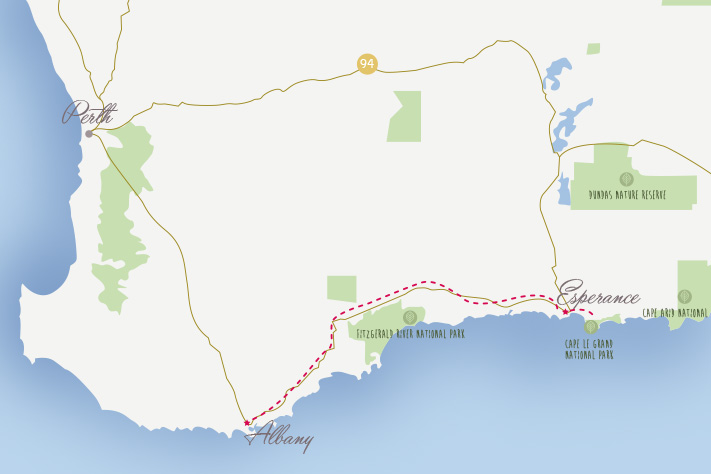 Before to start our travel in Australia we collected the really beautiful place to see from our friends. At unanimity everyone talked about the town of Esperance, its beautiful beaches and these semi wild kangaroos that can be approached. So we were really curious and impantient to arrive at there.
On our way we stopped at Bremer bay, where it's apparently possible to see the killer whale during the year. It's a small town with a long beaches and a nice view point to enjoy a sunrise on the bay. On the other hand do not forget to check the weather before you wake up at the aurora because you can finish like us to observe the sun behind a big clouds… missed that one…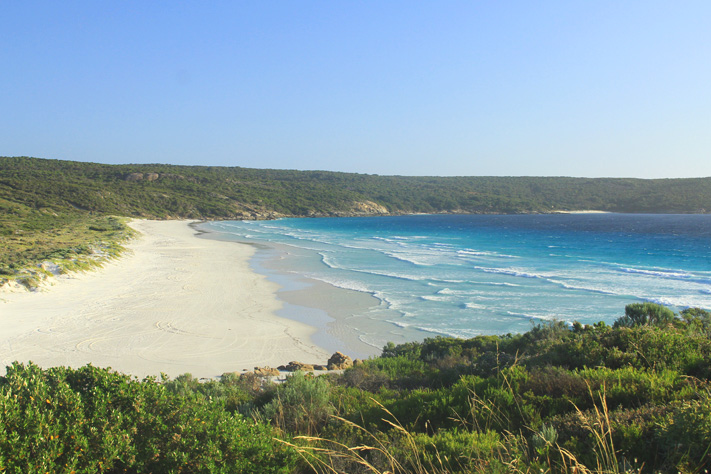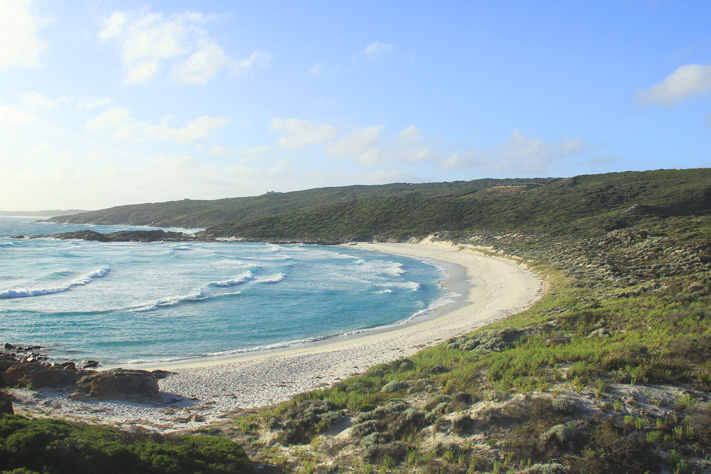 Esperance
The last town in Western Australia. Nothing much in the city but we have been really surprised to discover wonderful beaches less of 10 min drive from the center. Turquoise water and white sand on villa's doorstep. Esperance is a touristic place during the holidays, wich means that as we arrived during the Christmas period, the campsites and free camp were full. Following Twilight beach road you will have an access at the most beautiful beachs of the town, especially Twilight beach, with a magic color.
Around the city you can find 5 big nationals park and the most famous, Cape Le Grand national park.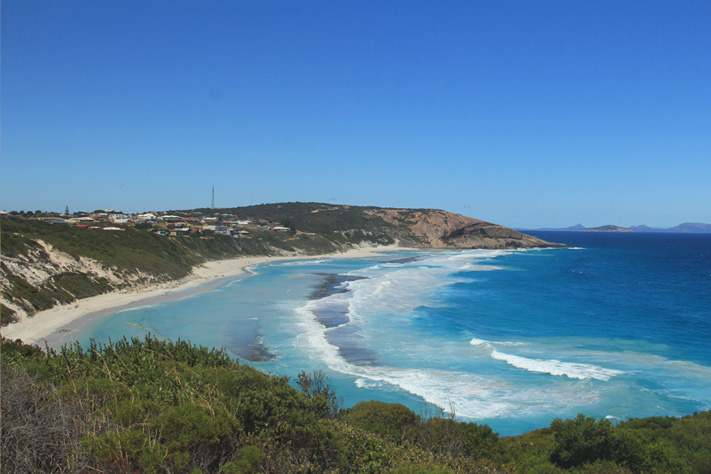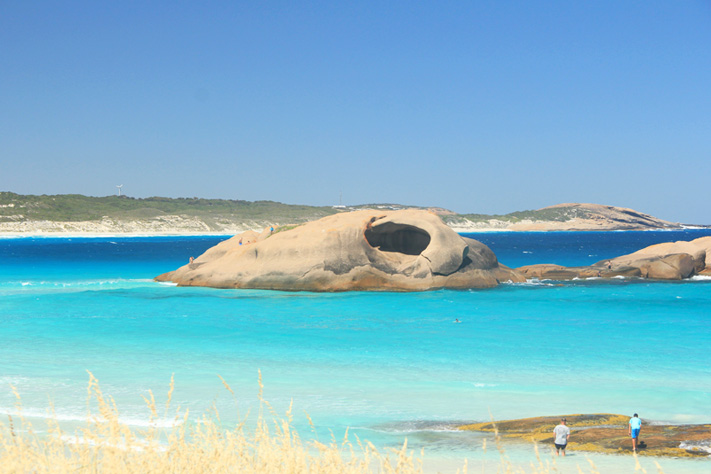 Twilight beach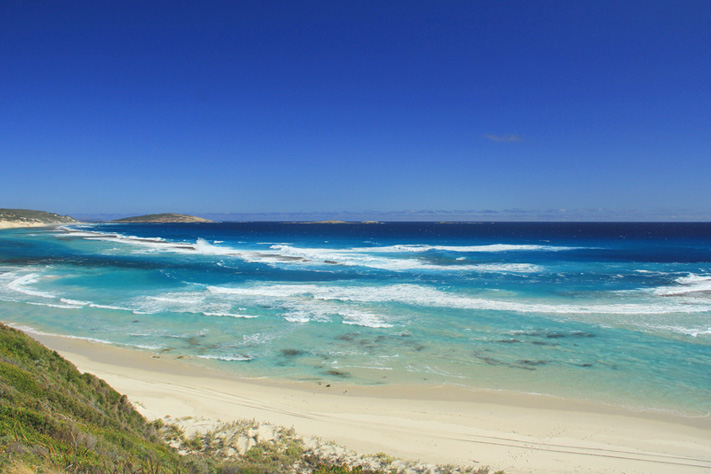 Cape Le Grand national park
The national park of the south of WA, our last beach stop before Nullharbour. we did our upmost to enjoy it as much as possible.
We already found the Esperance's beaches beautiful but here, colors are stunning, and you feel like looking at a postard. The only downside was the wind, but we are used to it now as it has been very windy since we arrived in western Australia. After visiting all the beaches, 3 in total, we chose one, the most protected of the wind, to enjoy this chill day. The park is very popular and touristic and you can find a campground at Lucky bay. It's completely full at Christmas time, of course. It's probably the reason why you can see semi-wild kangaroos around and on the beach, you can approach and stroke them. Keep in mind the kangaroo are more likely to be visible during the coolest hour of the day, so early morning and late afternoon. It was a very special moment to be with the small kangaroo family.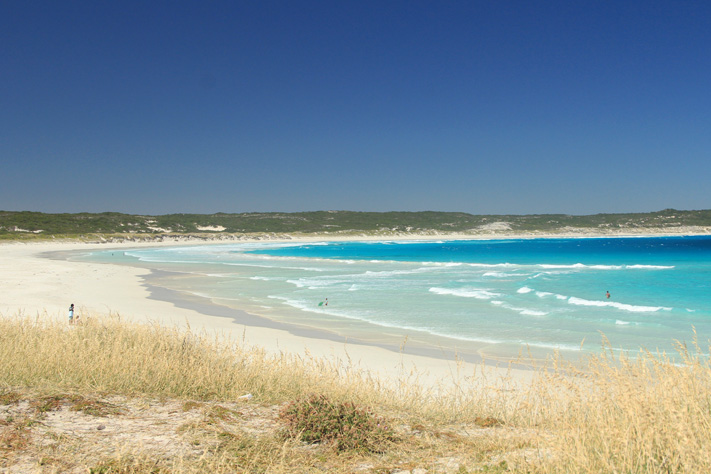 Lucky bay
Trouverez-vous le cachalot?