After our last night in Sa Pa we take the bus to Lao Cai, border city with China, to cross and arrive at Hekou in China. We can not thank enough our receptionist in Hanoi for making us fake bus tickets from Hanoi to Lao Cai and that allowed us to have our visas.
We crossed the border easily and quickly, after crossing a bridge we are in China. Our chineses adventures and difficulties can start.
After a few step in town triyng to find a bank ICBC (only bank where we can take cash), we realise quickly chineses doesn't talk english. We finish to take some cash and find the bus station where we leave for Yuan Yang.
A few hours after, we arrive in this town in a middle of the mountains with one question, where are the ricefield?
We found the only cab of the city who talk "english" and who help us to find a hostel. Actually for his help we "have" to use his services as a cab to go to the ricefields. The price seams a bit high and the driver start to say we can do the visit in two days. So after hard negociation we decide to go with him for the end of the day and we will see for the day after.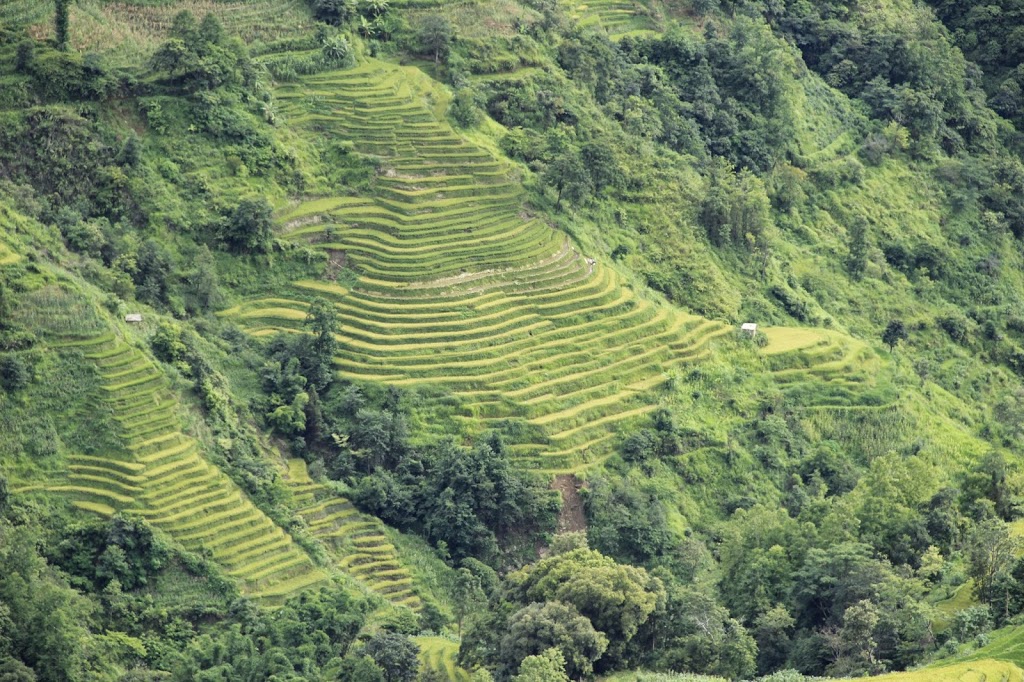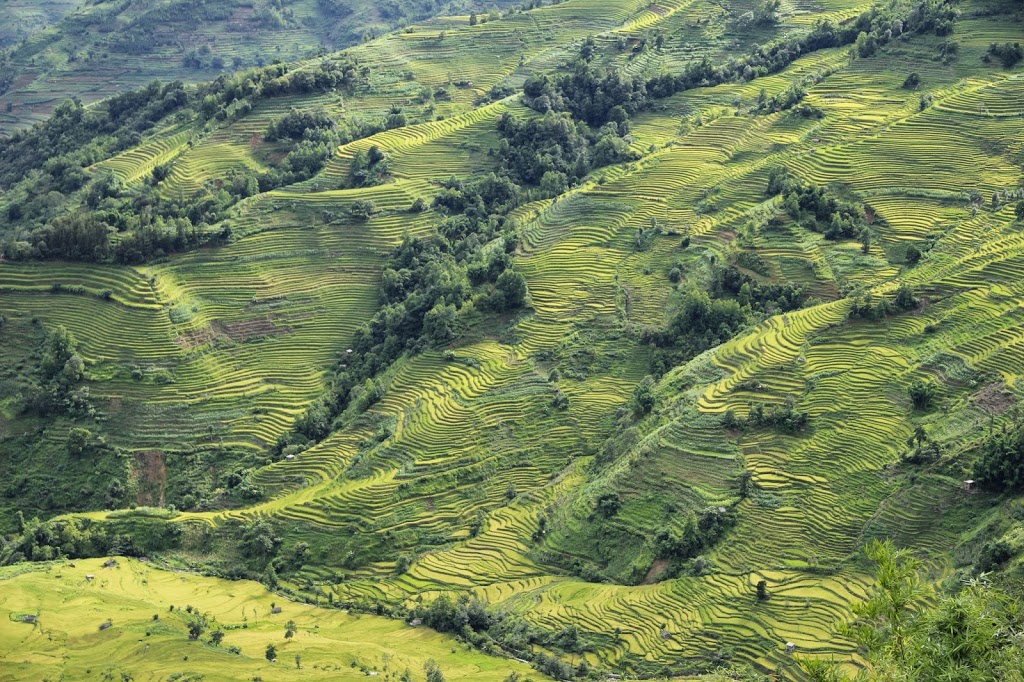 We leave with our taxi just after put our bags in a room, no rest, will be for later.
On the road we did a first stop to pay the entrance for the ricefields and we didn't know that. We thought the price of the taxi included the price of the entrances fees and we have this impression we are already overprice for our budget.
After 30 min we arrive on the first site. Here it's a little bit like in Sa Pa, the tribs women want you to buy they products and if that doesn't work with the adults they send the children. So around you will found a lot of kids with a traditional clothes pushed by the women to sell some postcard. And if you want to take a picture of the kid you will have to pay!!! Good technic!
If you can do abstraction of those relatively often interruptions, you can admirate the beautiful place in front of you.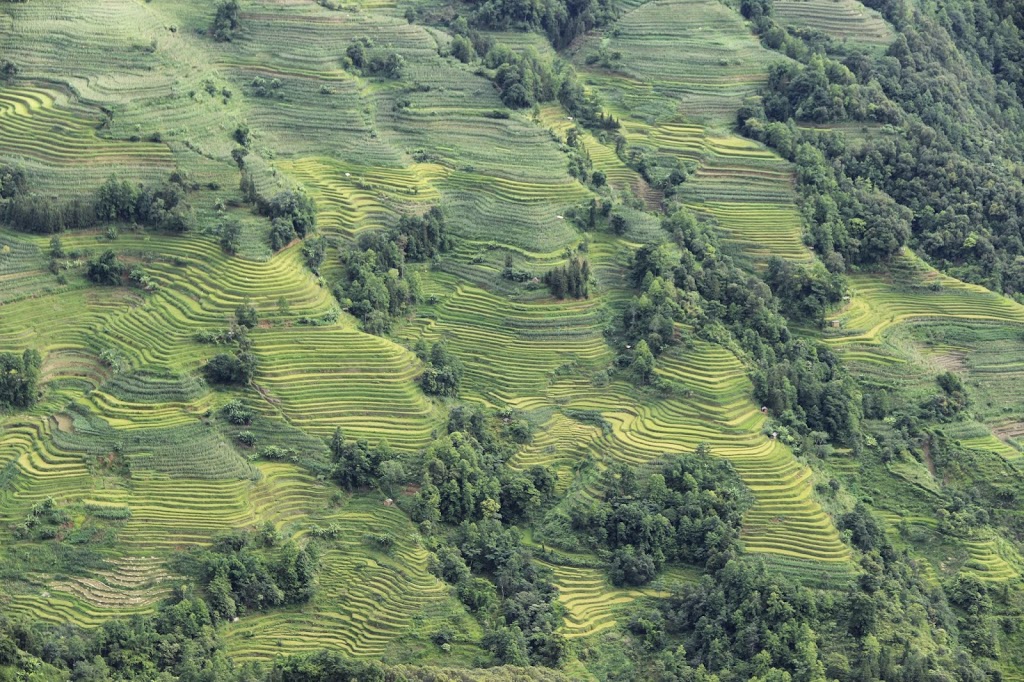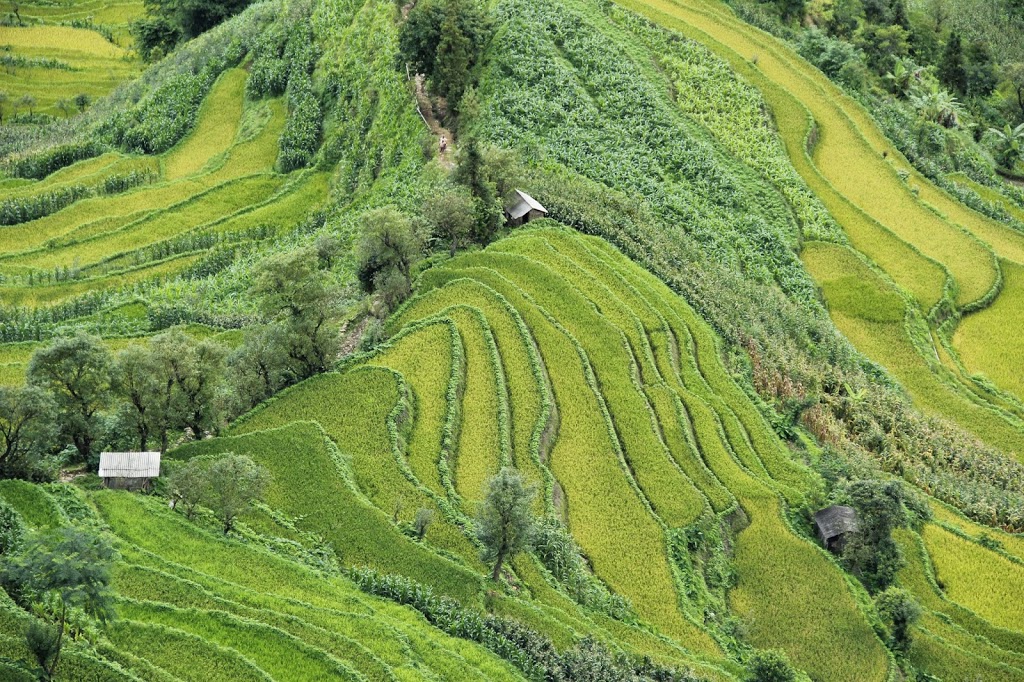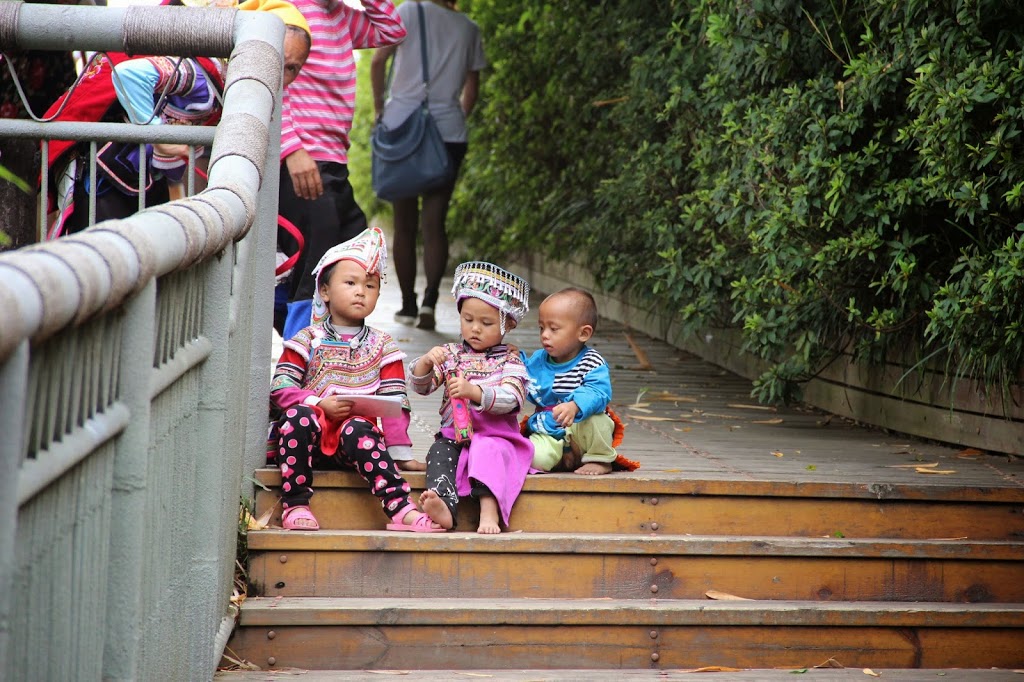 We are in summer and the ricefields are greens, they don't look like what we know, we wanted to see the ricefields full of water and the reflexion of the sky and clouds on, we are a bit disappointed, especially because we saw a lot of greens ricefields in Sa Pa.
However we can say the landscape in front of us is stunning and relaxing. You can observe the peoples working. We finish our day enjoying the front of the beautiful place.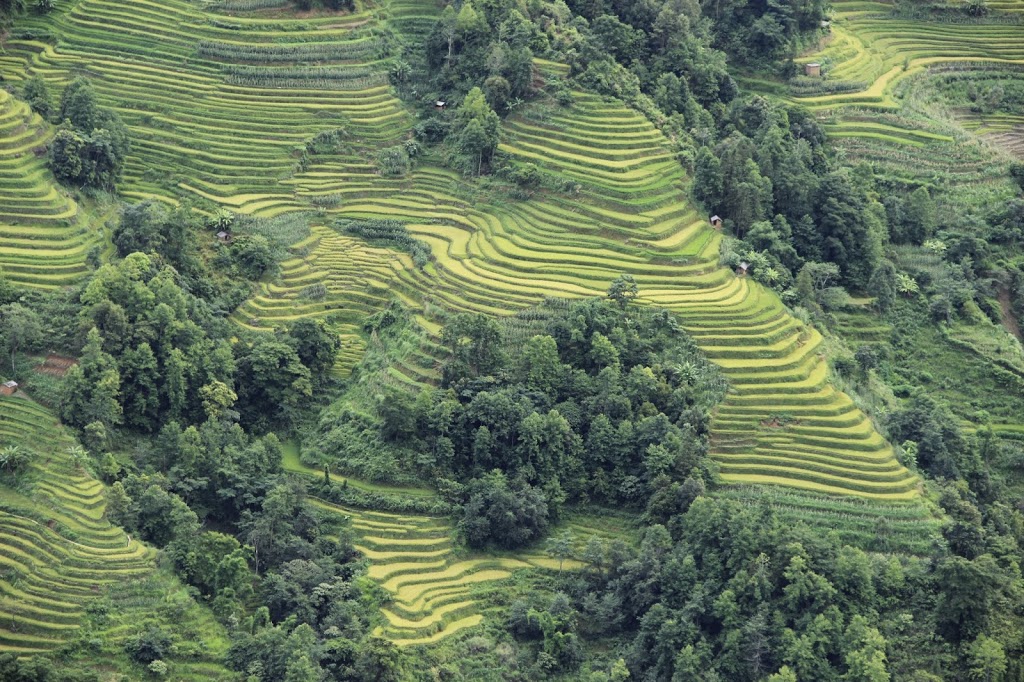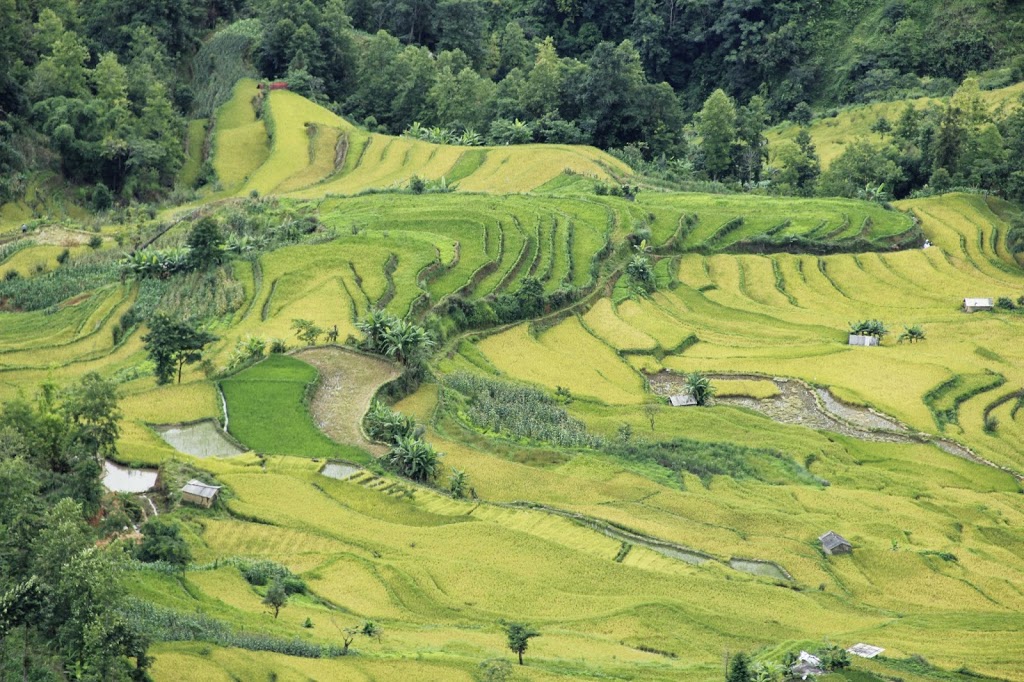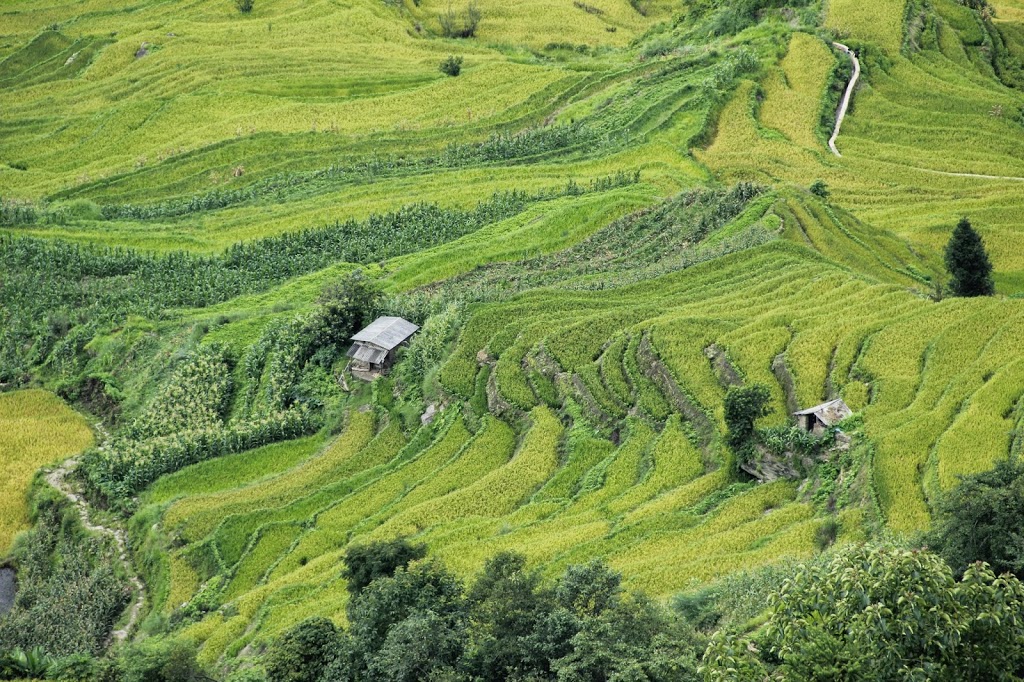 When we came back to the city at the end of the day the sun was still here and we discover the life on the main square. In between dance or fitness class for all the ages (but especially old ladies), toy sellers and manufacturers of caramel lollipops, we though China is a little bit like everywhere in Asia till we realise the Man intrigued more than one local. We will never know if that was for is beard but in any case he is a star in China and we asked him a lot of pictures.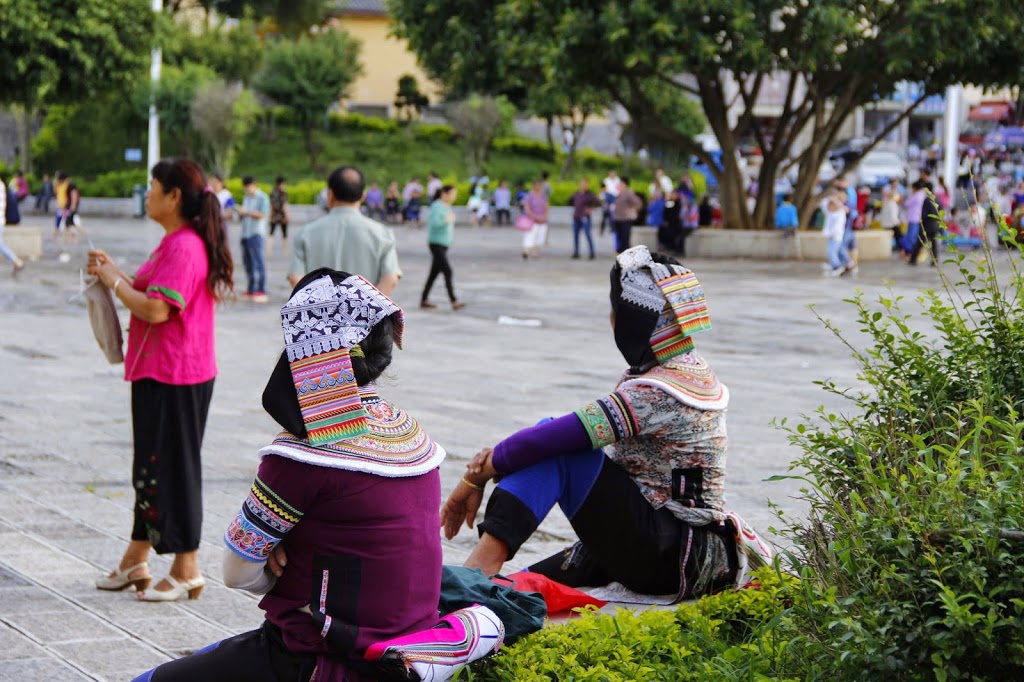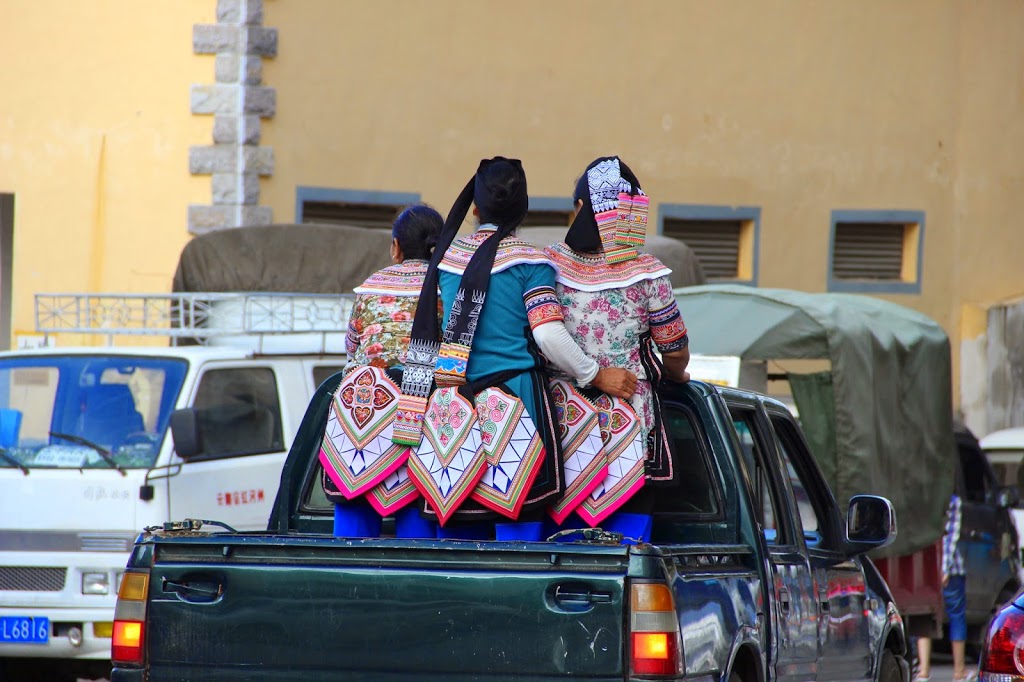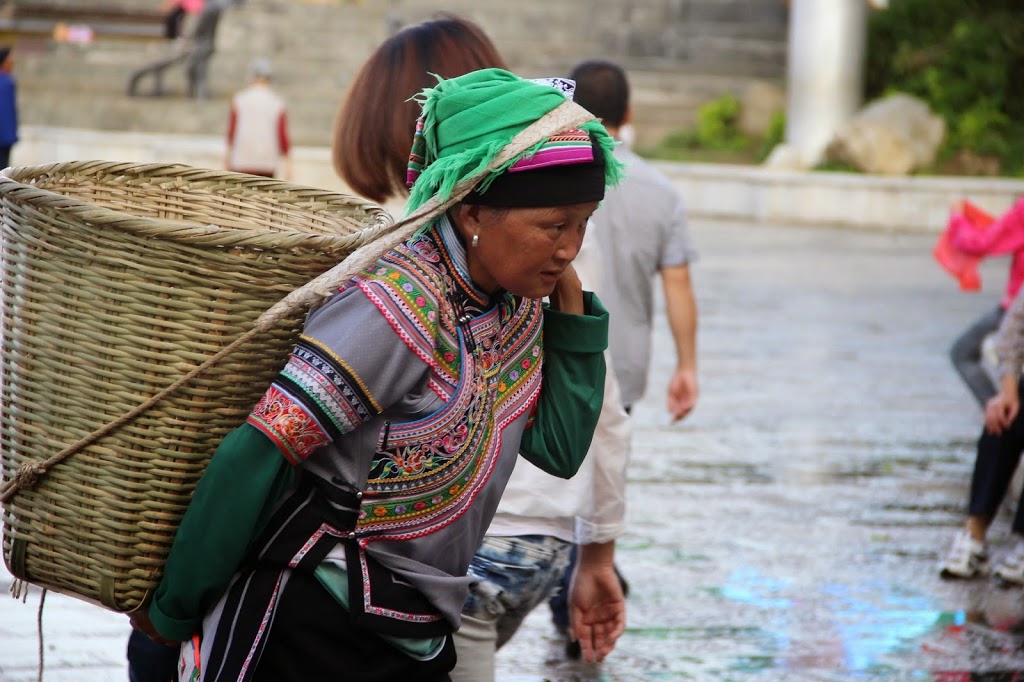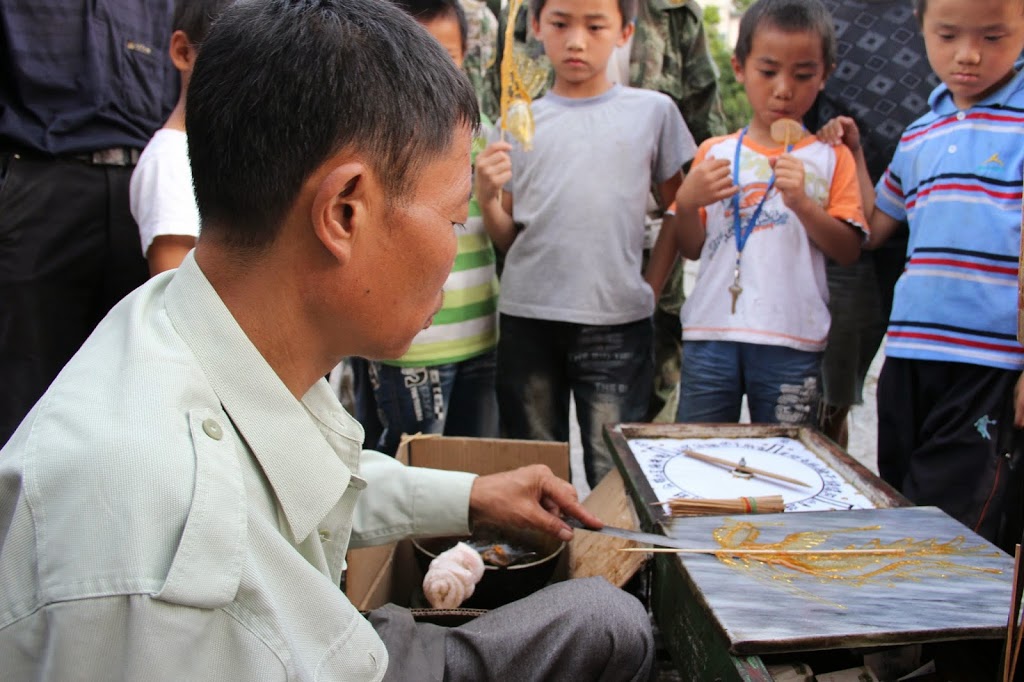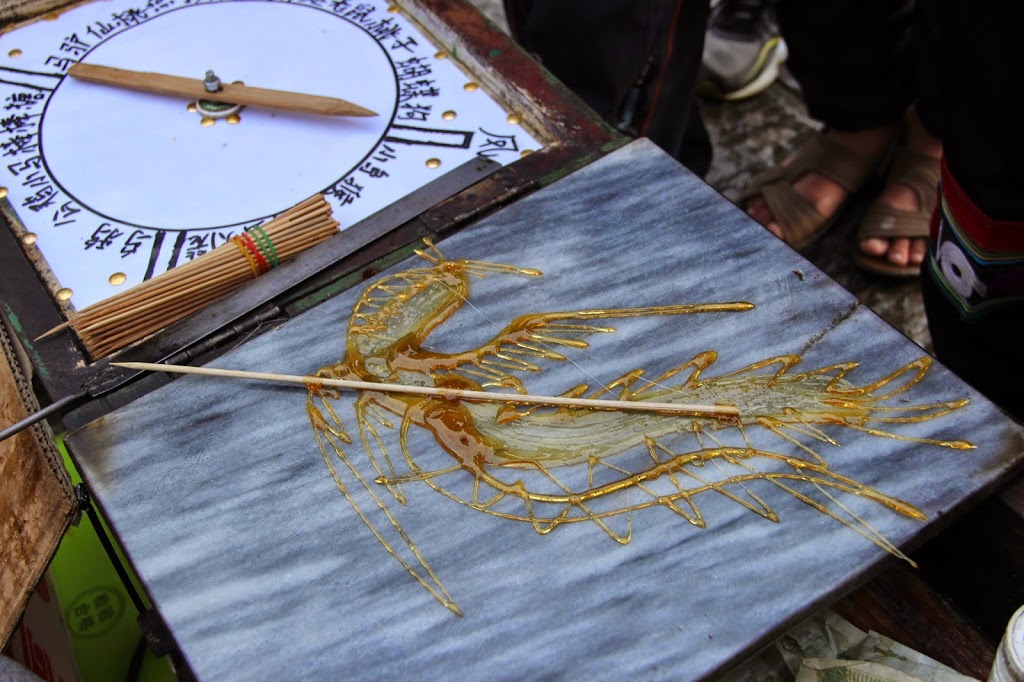 After find a restaurant for our diner we met our first europeans in town, they were a really lover of Sichuan.
We went to bed early because we will leave tomorrow for Kunming in bus and we will have 7h trip.