After crossing the country from south to north through the Stuart Highway our journey stops at Acacia Hill for 2 month and half in a mangos farm. We stressed out because finding a job was hard, so we are glad to be able to worjk again and to finish our 88 days of farm there. It's also the occasion to have a « normal » life with a bedroom, a bathroom and a kitchen. 2 months is also the longest time with spent at the same place since we started travelling, so it's a good opportunity for us to take our time to do activities.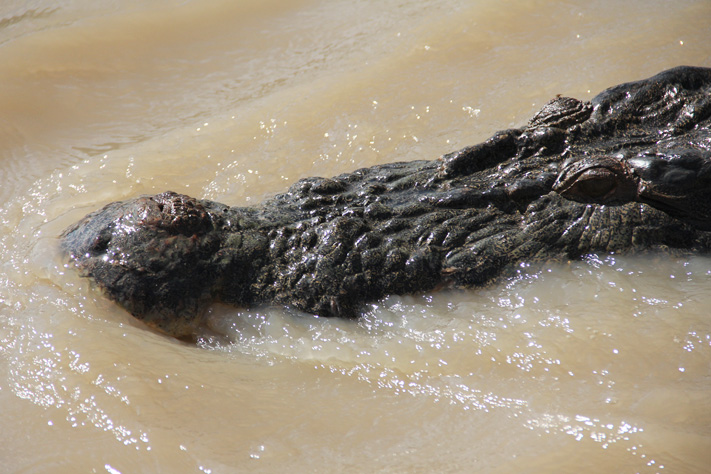 They have a lot of activities in northern Australia, from relax week-end at Liechfield national park to sensational jumping crocodile cruise. Today I will talk about the crocodiles. We were really excited to do this cruise and finally to see the seawater crocodiles.
The north is the territory of the crocodiles, normals or seawaters. It's one of the reasons why you don't go to swim everywhere and as we did not get a chance to see crocodiles on the riverside we decided to make a crocodile outing.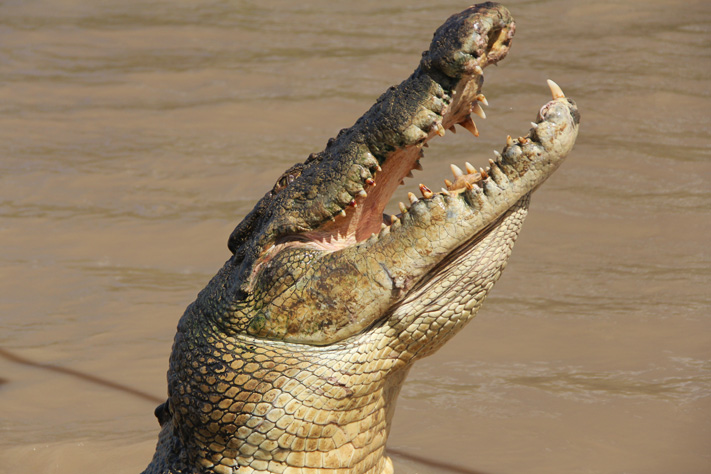 Adelaide River is located just south of Darwin, it's the departure point for almost all the cruise. We were a little bit afraid to be on the big boat for the cruise and not really enjoy the crocodiles but we had a small boat and a big crocodiles.
Once on the boat the «hunt» can start. We saw our first crocodiles on the river bank, then the second and for the third the captain stopped the boat. He introduced the crocodile, to us, gave us its name and its story. The staff can recognize all crocodiles from the area, I still find that really impressive.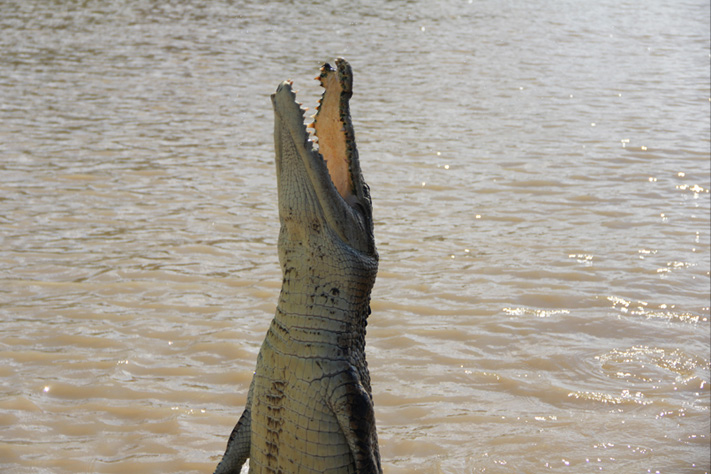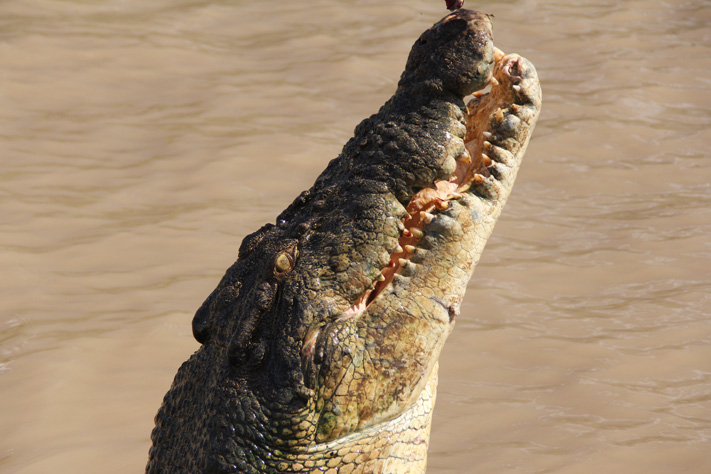 Here we are, now facing the first crocodile. The staff is trying to attract it towards us to make it jump. The principle is simple, some meat is attached at the end of three strings tied up to a long stick. The staff plays with the meat in the water which attracts the carnivorous. All you have to do is to be patient and agile to lift the meat out of the water at the last moment just in front of the crocodile before it catches it, which forces him to jump.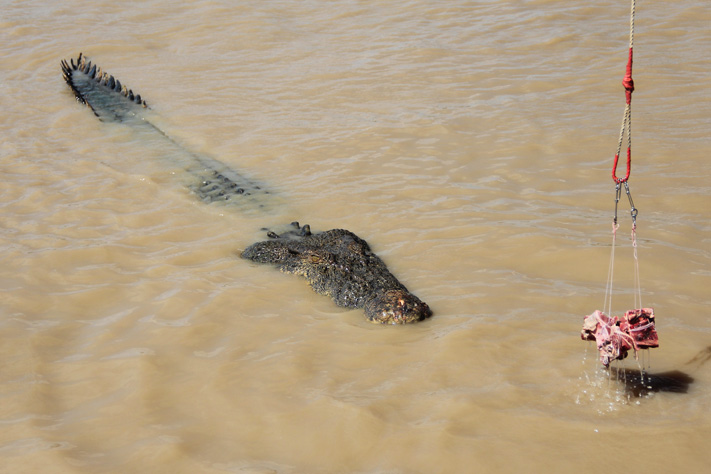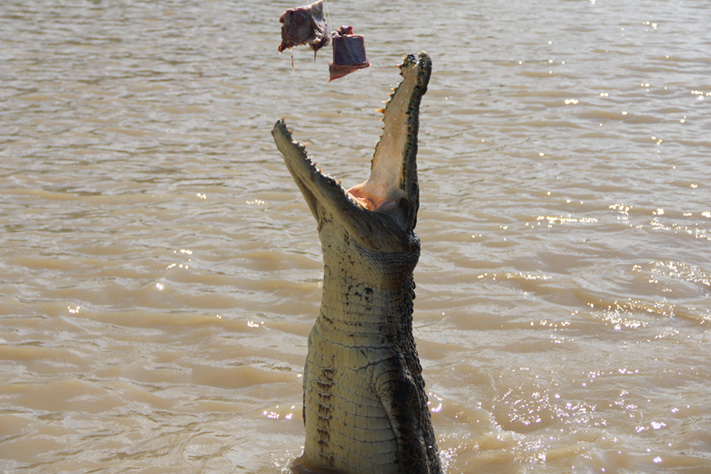 We stayed on the boat for over 45 min, watching crocodile jumping or just chilling on the river bank. We definitely recommend to take the small boats, it's really impressive to see crocodiles so close from you, admire these easts and seeing them looking at you in the eyes.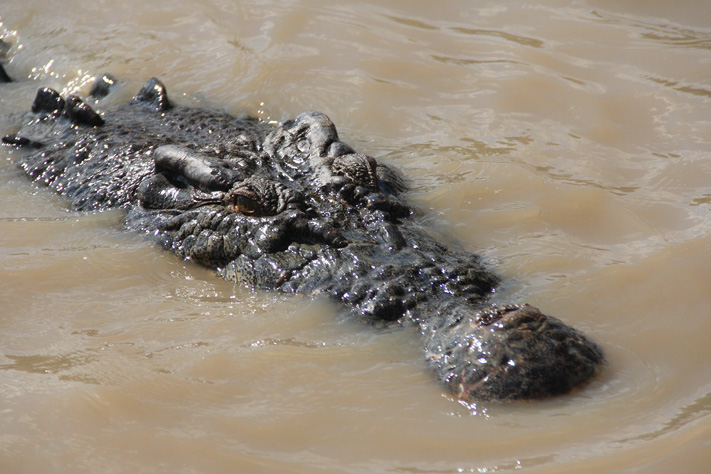 Good to know:
The spectacular jumping crocodile: 40$ AUS per person for 45 min of cruise on the Adelaide River.