Ayubowan everyone!
A year ago him and I decided sudden impulses to leave everything to discover South East Asia.
Yesterday, we finally arrived at our first destination, Sri Lanka and Negombo.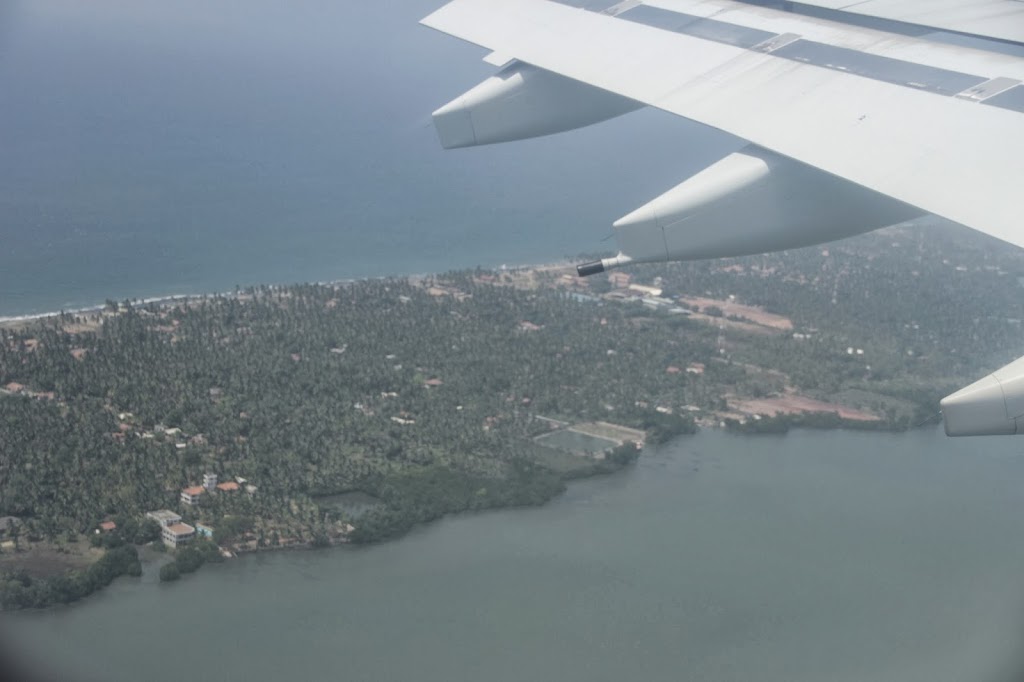 Negombo, we stayed 2 days there, just to enjoy the sea and try to acclimate ourself to the weather, humidity and new culture too.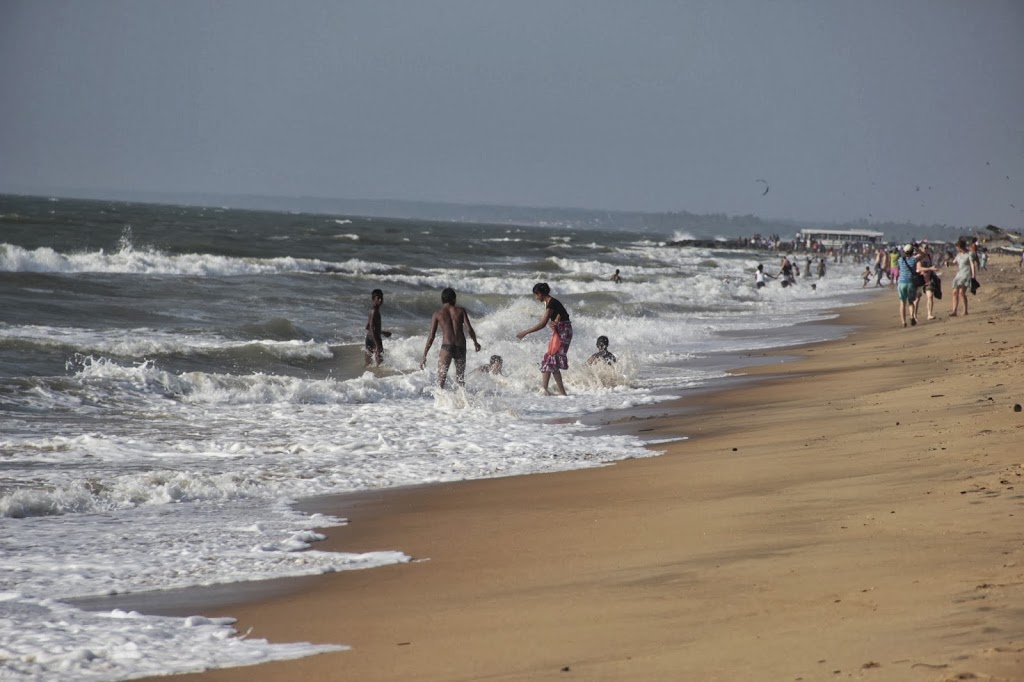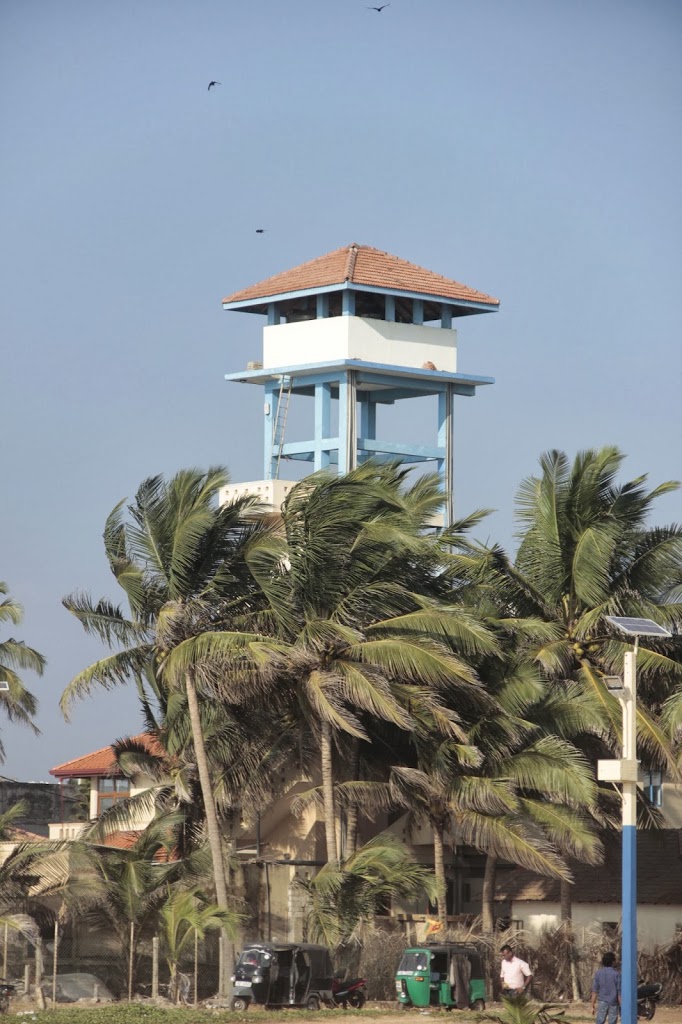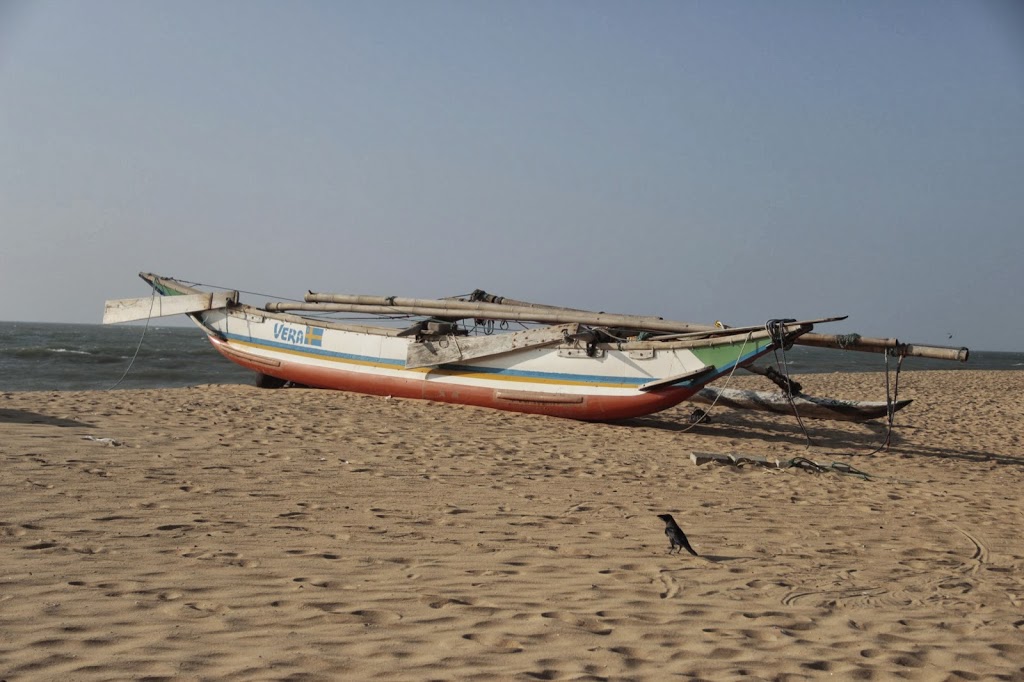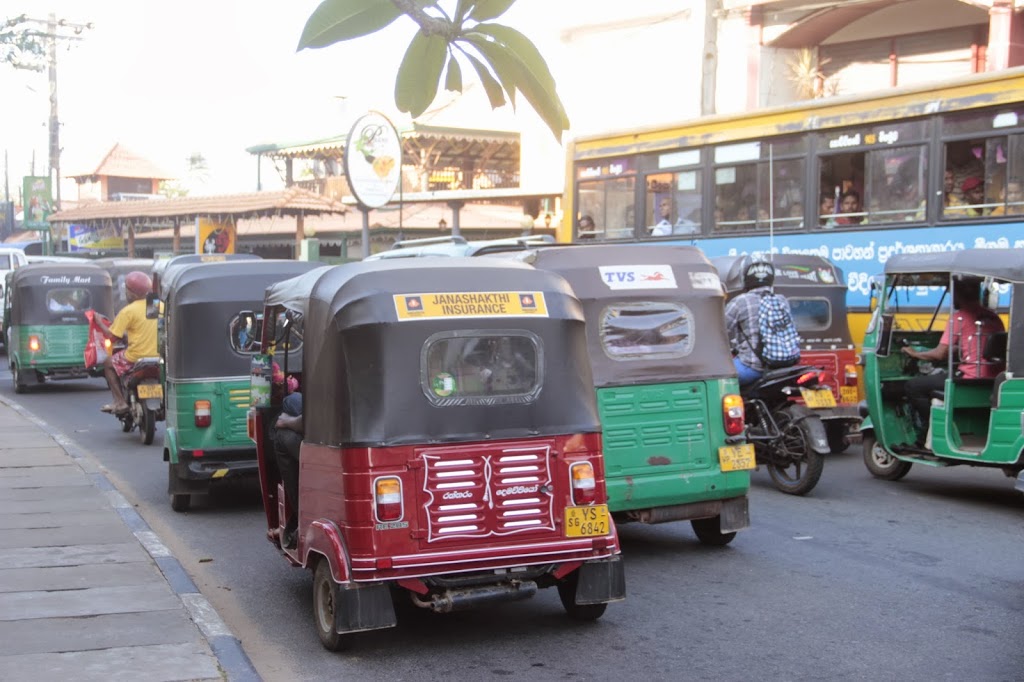 Our first curry, which was really far from what we knew. Just think about asking for the spices because even medium is quite strong.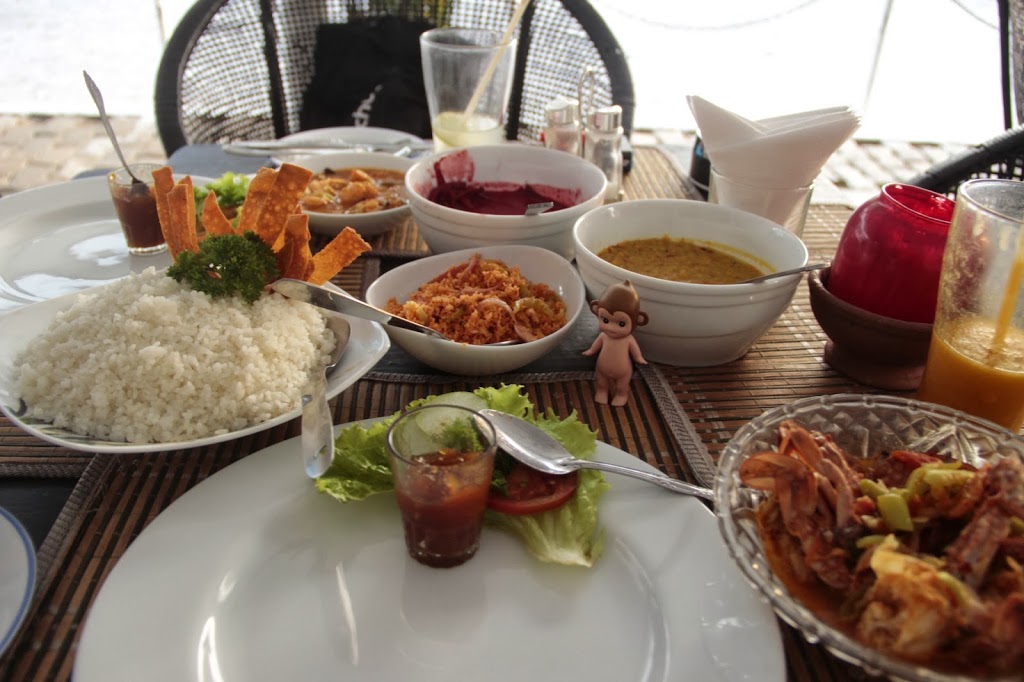 Because the city is close to the airport, Negombo is a stop over place. There have not that much to see, but we were a bit tenacious and we found our firsts temples and fish market.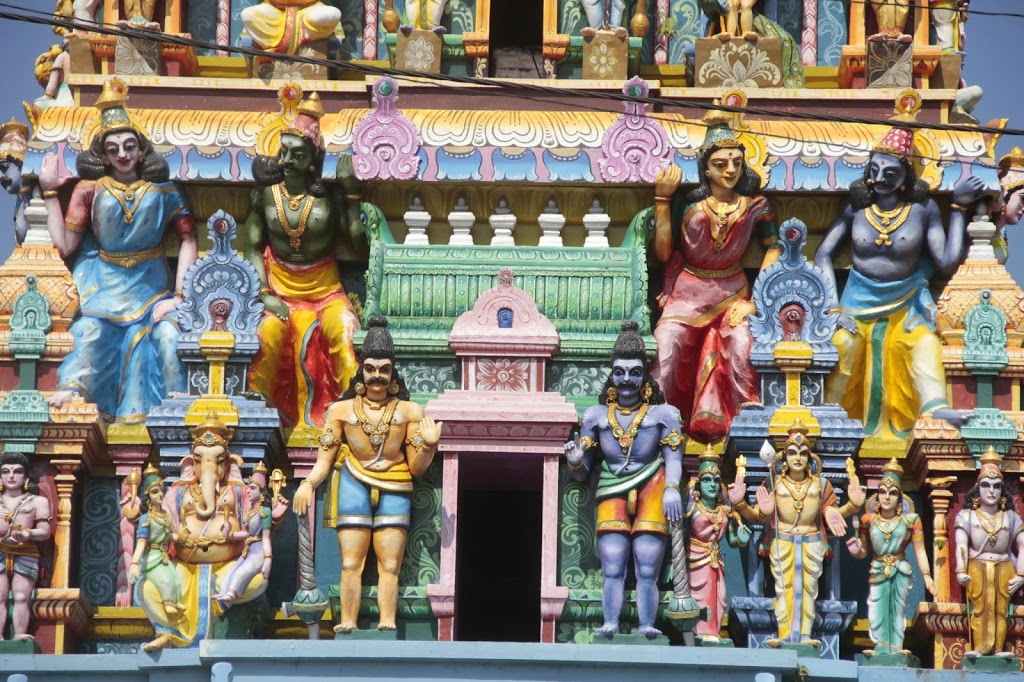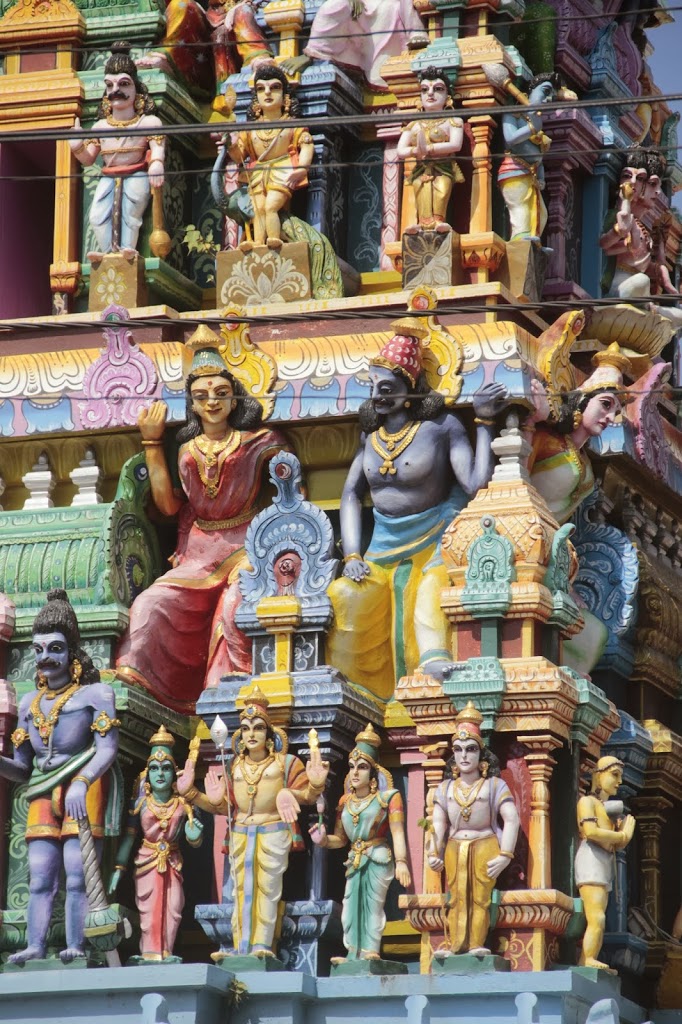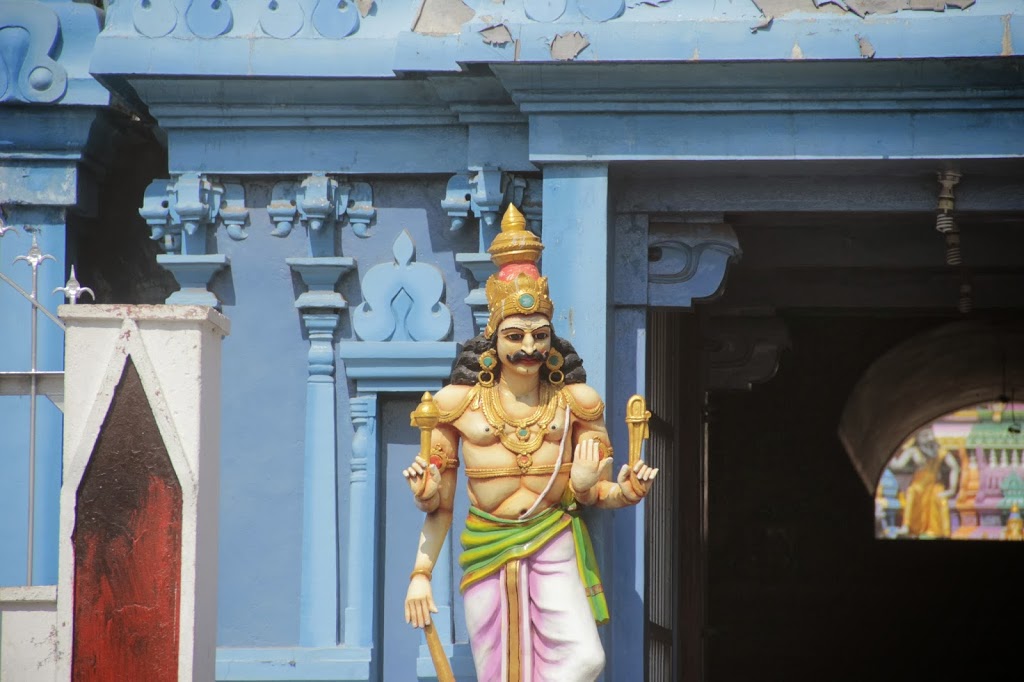 Details of the crossed temple on the side of the road, extremely colorful where the statues bear mustaches.
When we were to the fish market, we discovered the fishs on the floor, drying, after being cleaned and salted. After my first photo, a man cames to us to be our "tourist guide" and explain to us the job of the people in the market.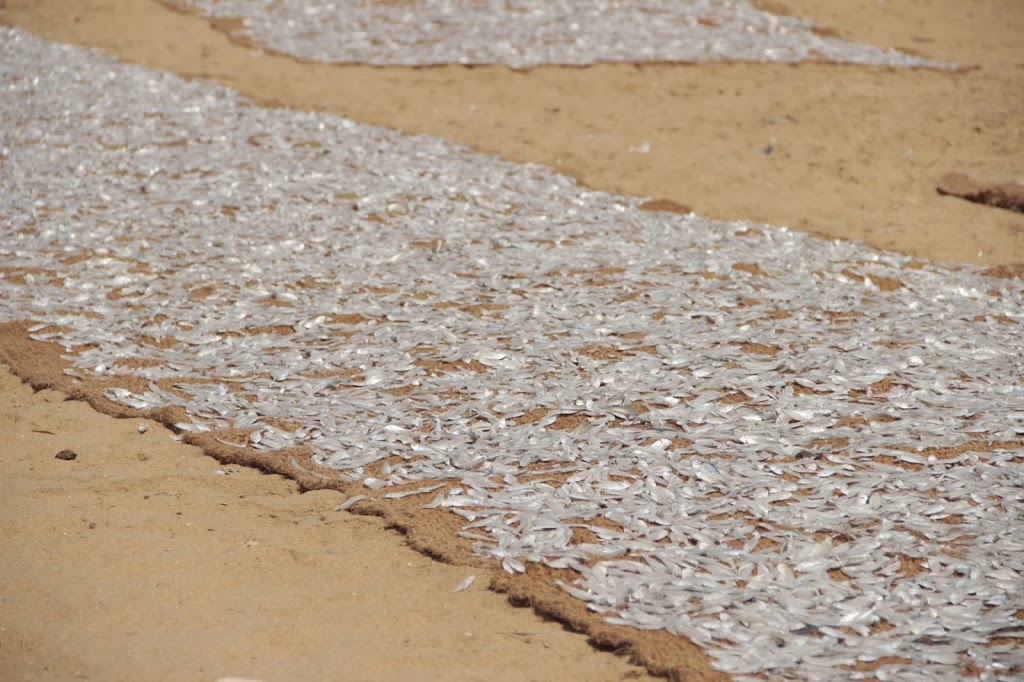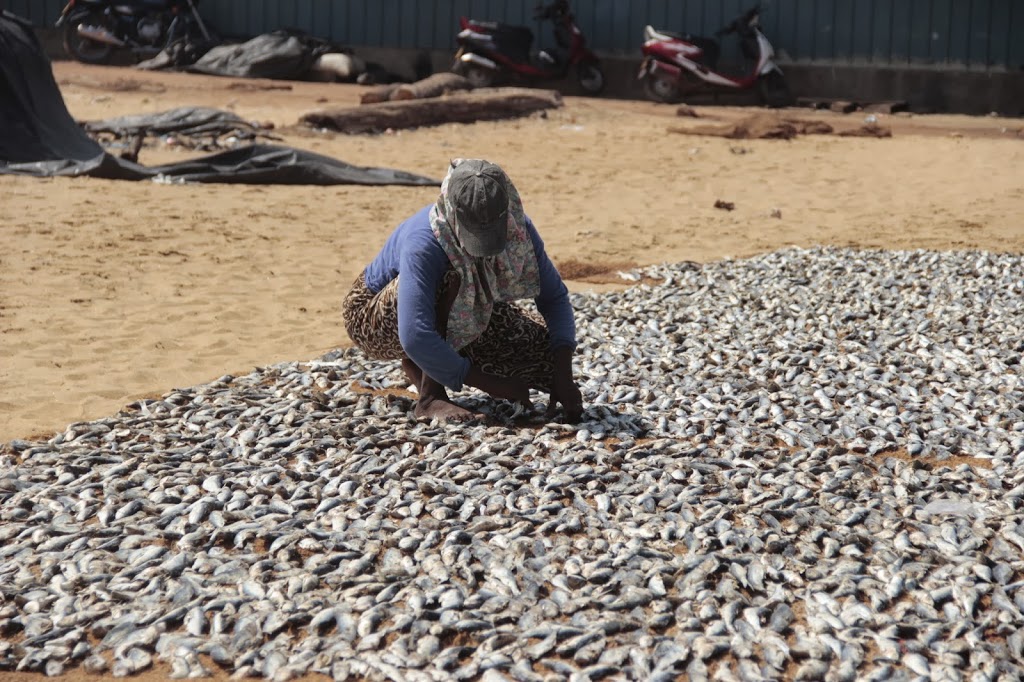 This woman flip the fish on after an other under the sun to dry them.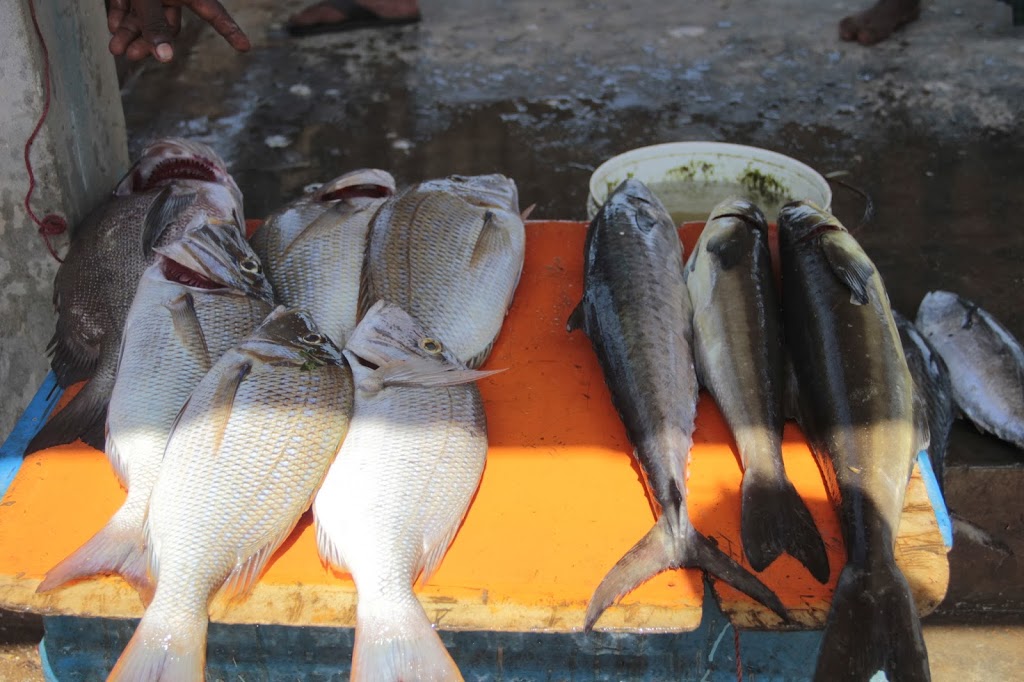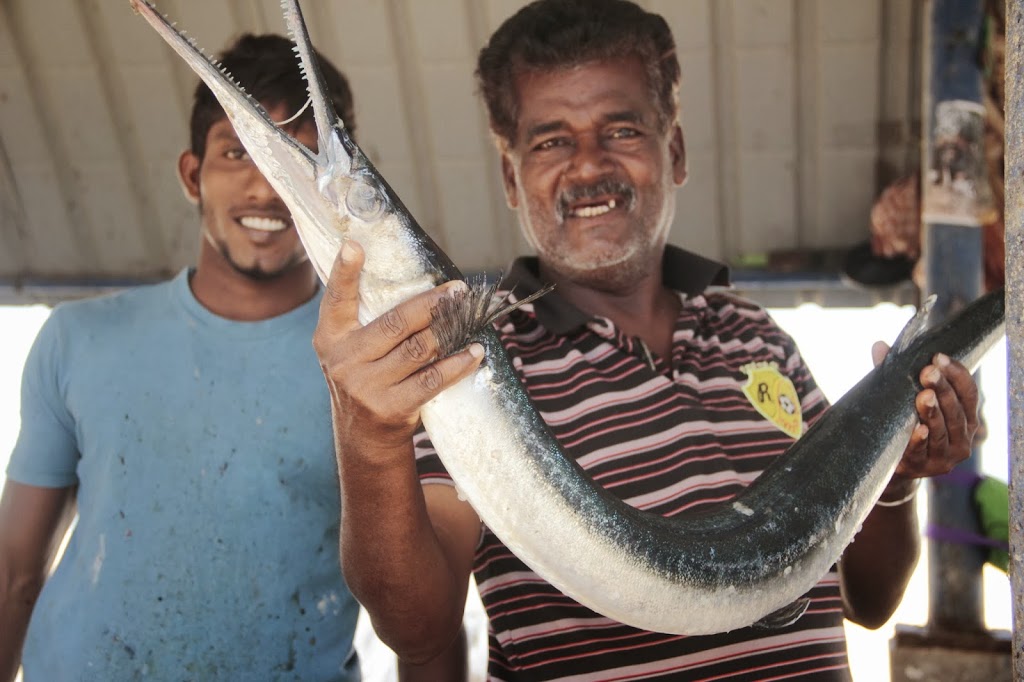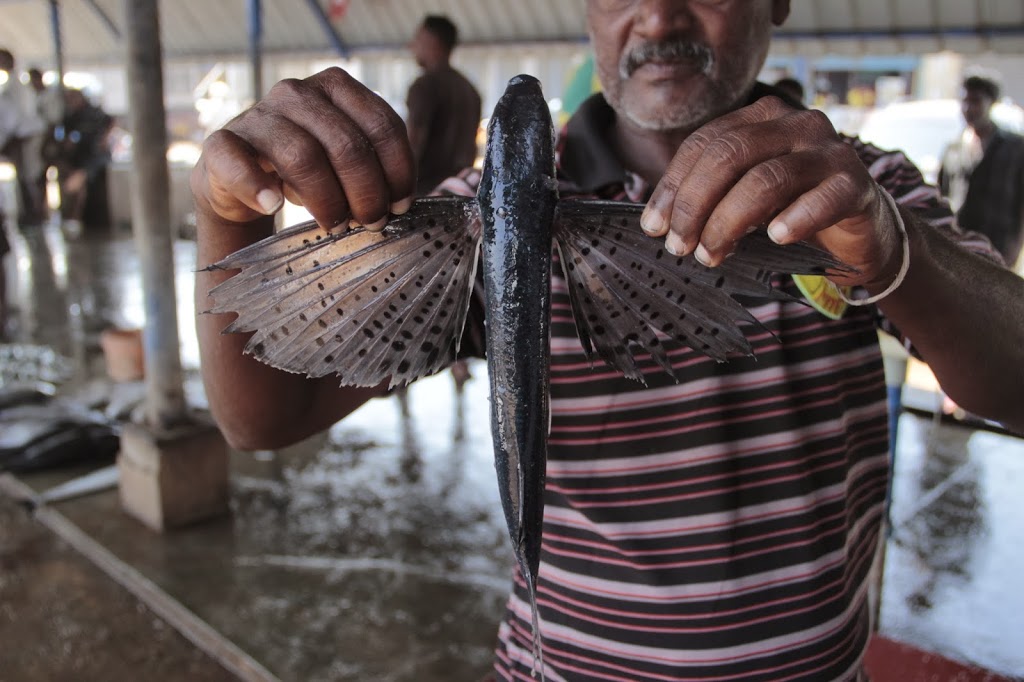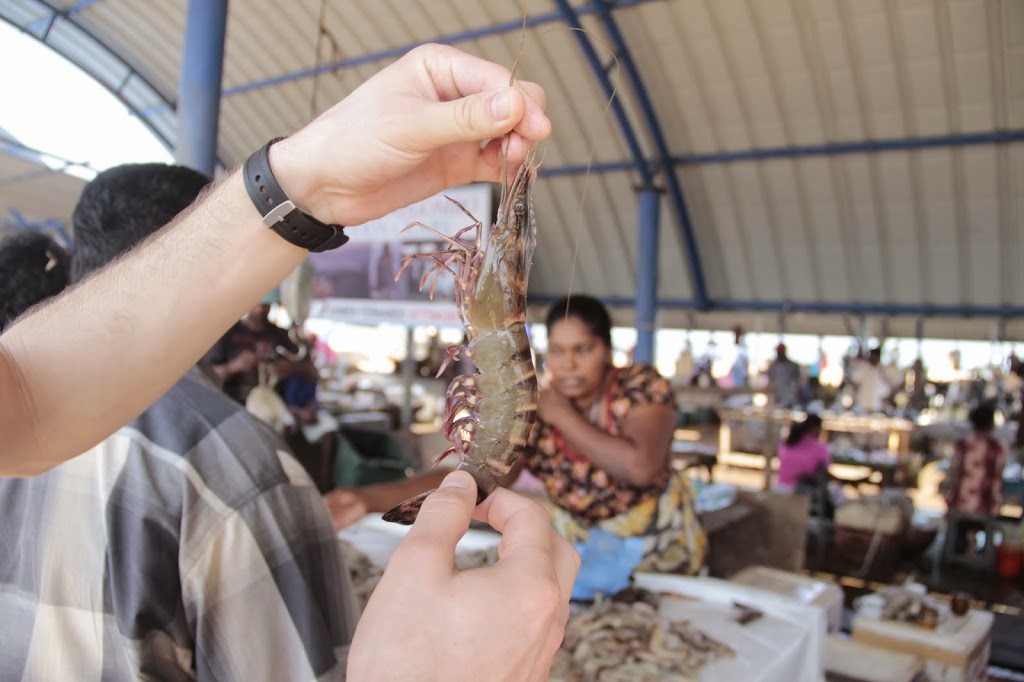 Sea breams, swordfishs, flying fishs and tiger shrimp, all really bigs. Such a shame to not have a kitchen to enjoy all those fresh product from this morning.
On top of that a view on the lagoon with the fisherman boats close to the market.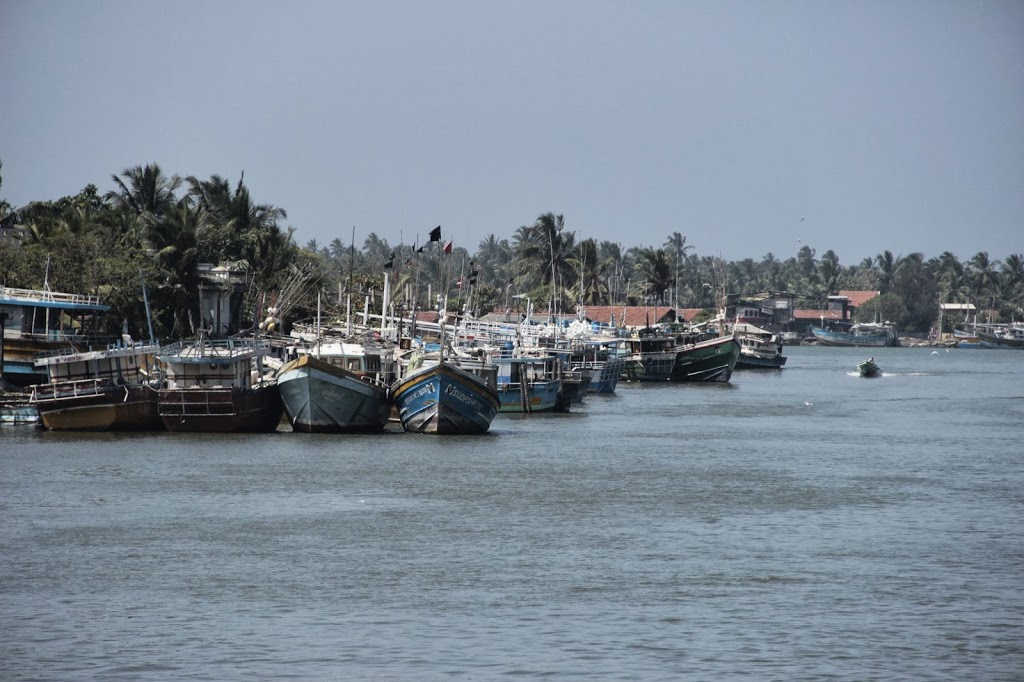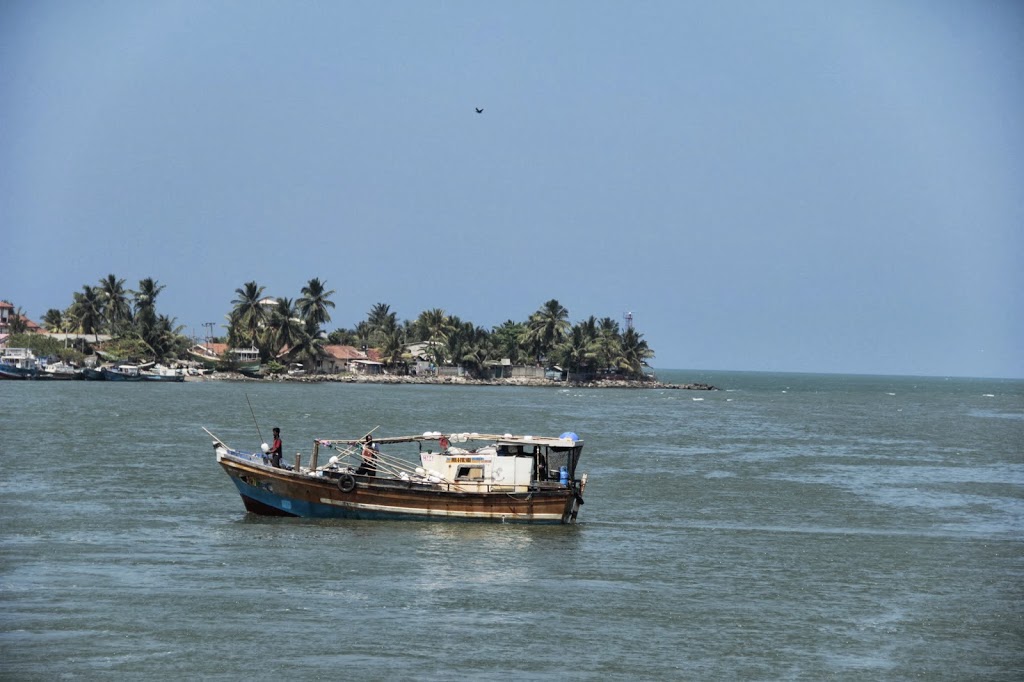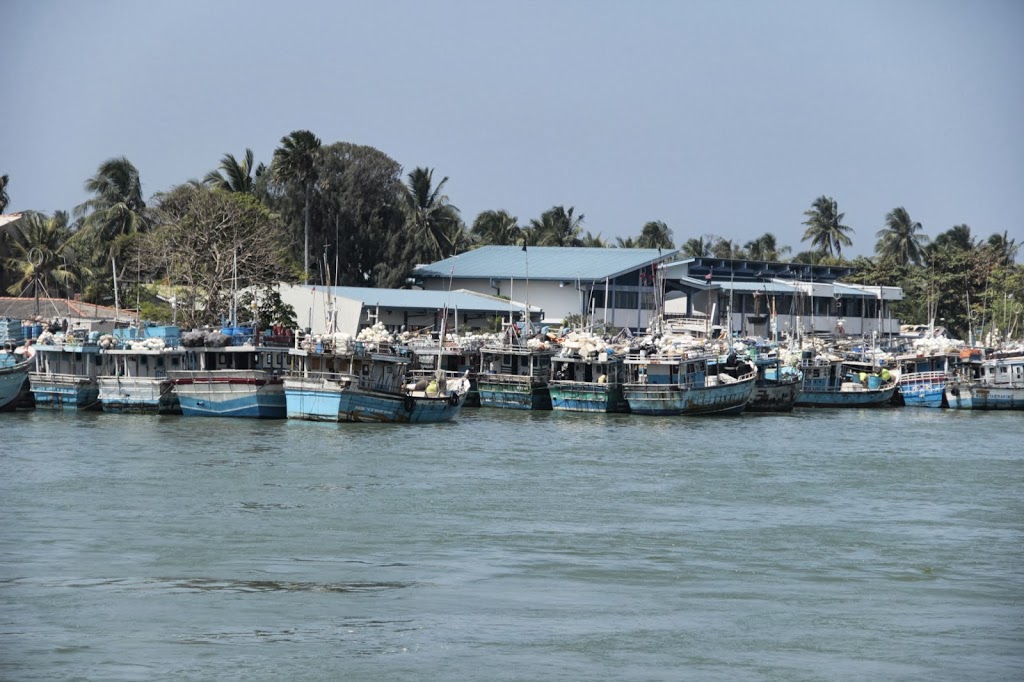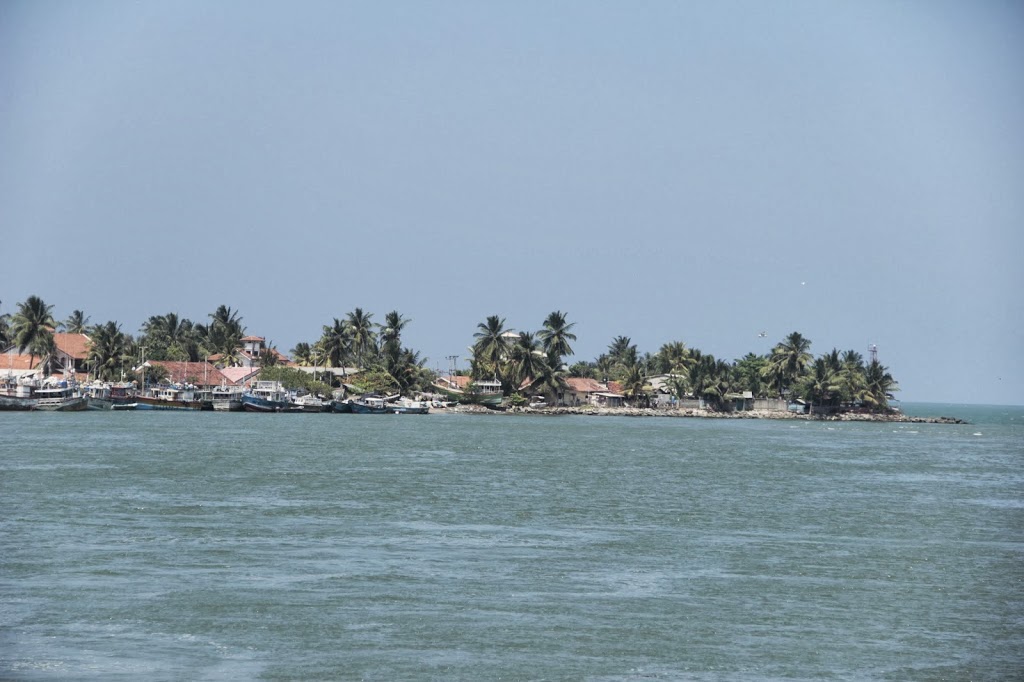 End of the day on the beach for the sunset.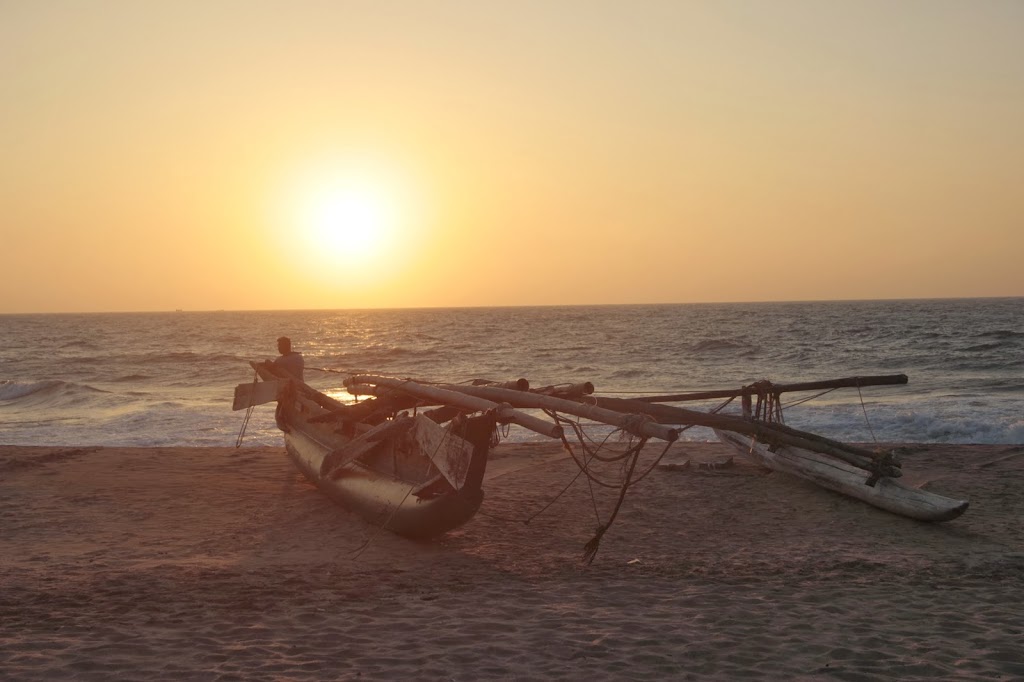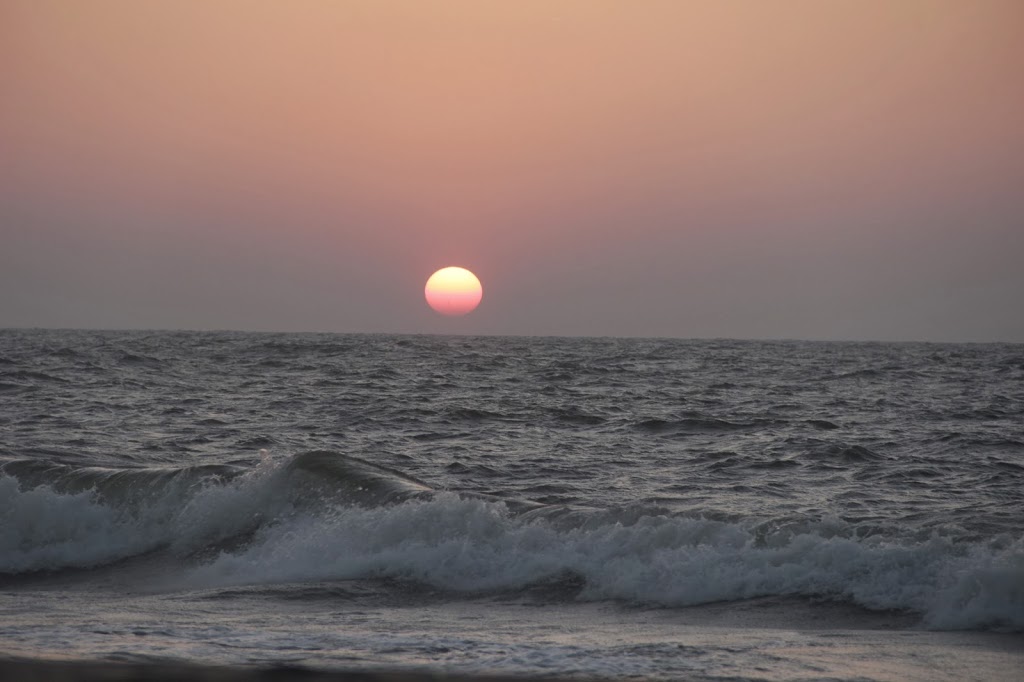 Good place
The cinnamon tree
We discovered our first curry there, with crab and prawns. Really good, good price even if the service was a bit long, but "a good curry is a slow cook curry" said our waiter.
Seajoy
The little restaurant that does not look much but really good. The owner of our guesthouse told us about the place. 600 Rps for a plate with two beautiful slice of tuna with rice and pineapple salad. Same price for the prawns.
King Fish
Guesthouse really colorful outside, well localized, close to the beach. Price for one night from 2000 to 2500 Rps for a room with private bathroom and wifi.
Tusker restaurant
Restaurant a bit far from the main street, owned by a Belgium man who lives in Sri Lanka for 30 years. Really tasty and not really expensive. The Tiger prawn's plate was stunning same for the beef.