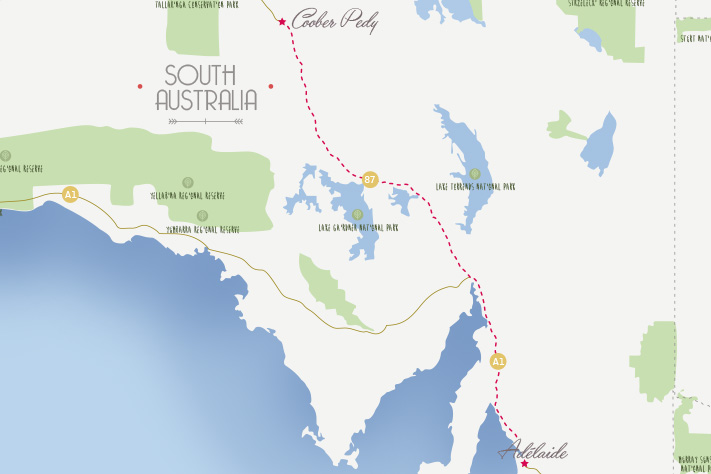 After the Great Ocean road and a month to pick grappes for nothing, we are leaving the south of the contry to look for warmer weather. North is our direction, Darwin more precisely. To reach our goal we have to cross all the country on the Stuart Highway, a 2 834 km journey. We come back in the outback, in the middle of nothing, with always the same landscape surrounding us. Fortunately we have planed some stops on the road with a few unmissable spots.
Coober Pedy
Coober pedy is a small mining town on the highway between Adelaide and Uluru. If it's so touristic now it's because it actually is the world's capital of opal production, but also because most residents are leaving underground and a most attractions there are underground. In fact to protect themselves of the hot weather, the inhabitants have built their house in the deserted mines.
Coober Pedy comes from the name given by the local aboriginals, Kupa Piti, which means « the hole of the white man"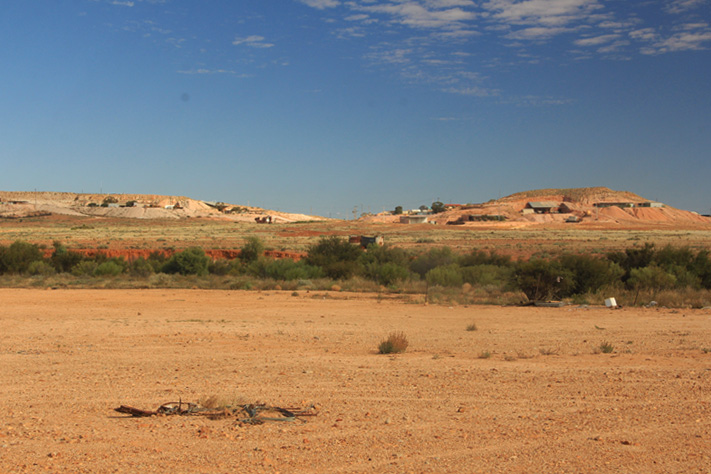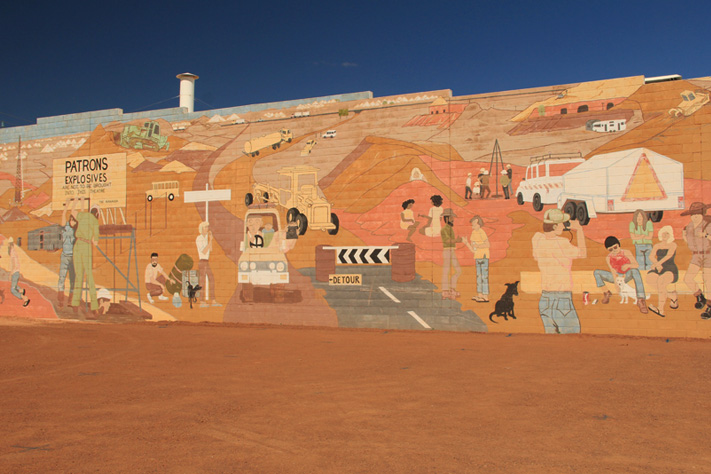 In town you can find a lot of opal shops, with apparently good prices. We find also a museum which explain the story of the opal production, underground of course, and two churches.
We were a little bit surprised by the town. We arrived by night and except discovering a drive in cinema we didn't see anything. But during the day everything is different. Th town seams abandoned, with carcass of cars scatter, a spaceship straight out of Pitch Black movie, some artistic metal structures overlooking the city next to semi-precious stone extraction machines.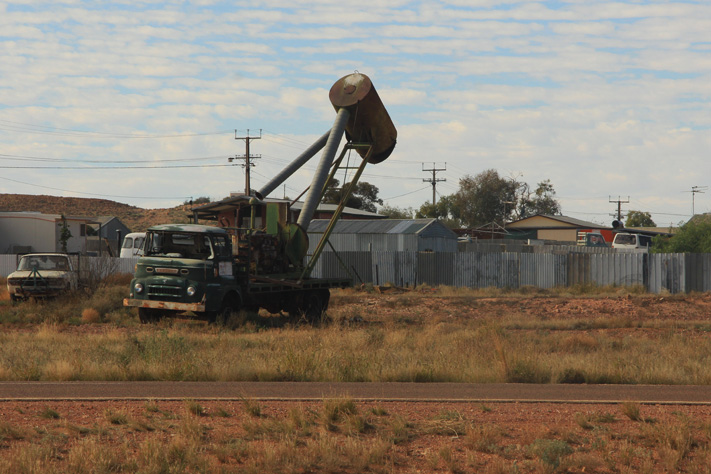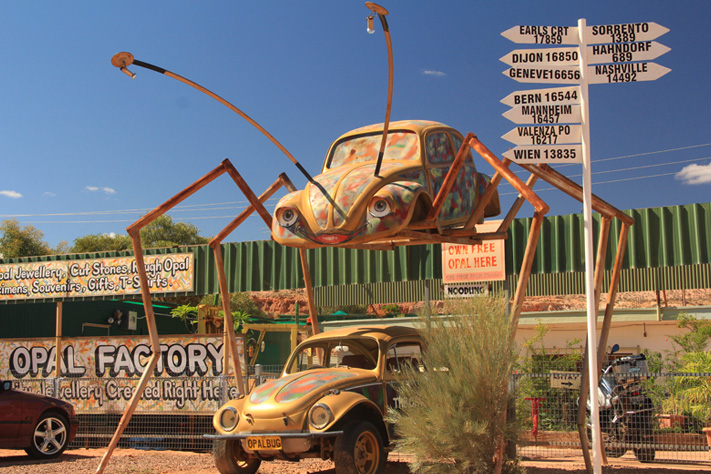 Breakaways
By taking the road to Uluru, we pass by Kanku – Breakaways Conservation Park. A park with almost 15,000 hectares with colors from red to orange. For movie fans you may recognize the landscapes of Mad Max III, Pitch Black…
Here you can find 2 lookout to enjoy the view of further mountains lost in the middle of the red sand. But you can take the road to go a little further and enjoy and other view spots.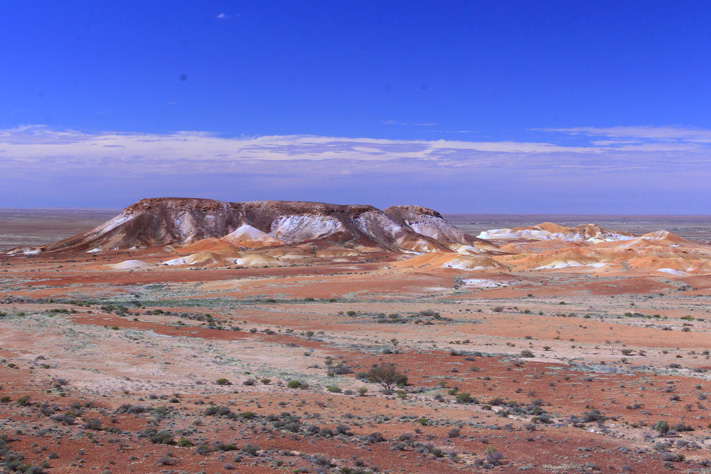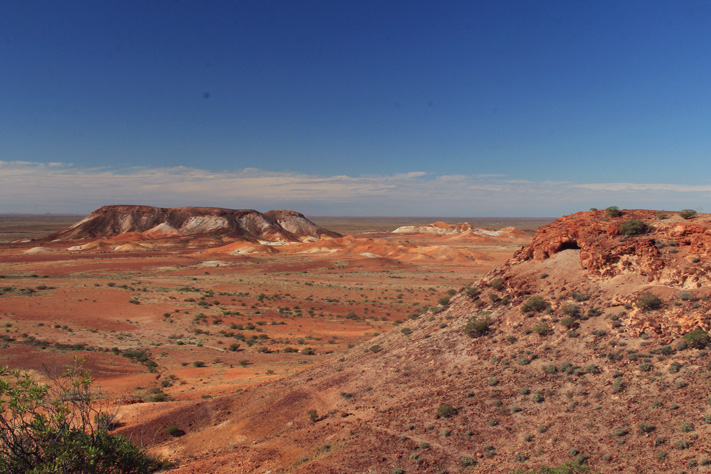 Stopping here for our lunch time it was unexpected to discover and to enjoy so much the landscapes.
We really wanted to stay here for the sunset and to see all the differents colors of the park.