2 weeks in Bali this is what we had agreed. 2 weeks of holidays including taking on our second level of diving and discovery of this island on which everyone seems to say its a wonderful place.
When we arrived we were so impatient, to take on again our backpacks but mainly to come back to Asia. We booked our guesthouse (called homestay at Bali) online for this trip, not like during our first trip in Asia. On top, because we were going to Amed in the first place, on the other side of the island a taxi was waiting for us at this airport. 88 km that is the distance between the airport and Amed and it took us 3h hours to get there! The joy of balinese road.
Amed
Amed is a small village rather known for its diving sites, and the top spot for diving on the wreck of the USS Liberty, main spot which attracted us here to take on our second level of diving, but … we will talk about diving in the next post!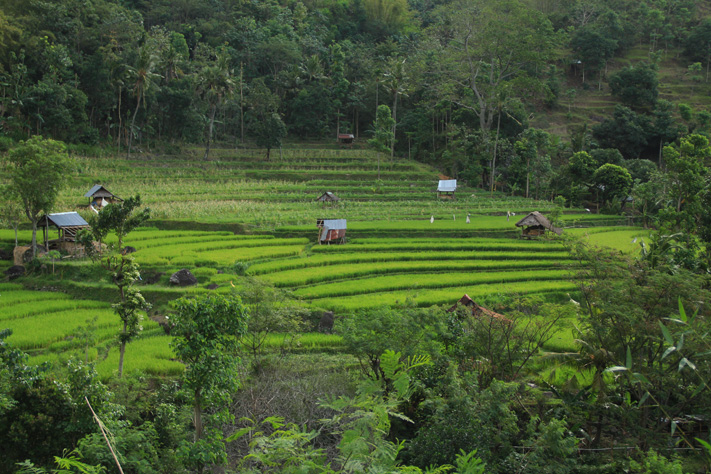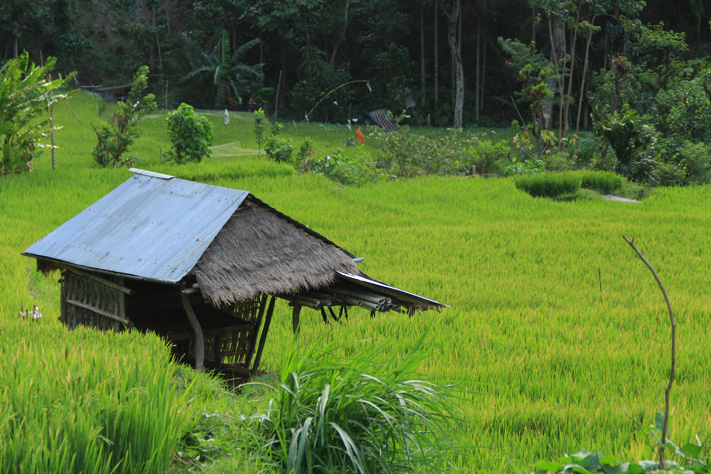 I was a little bit disappointed about small town of Amed I confess, 10 km long village stretching along the coast. On one side the sea with volcanic black sand and on the other side the volcano, but after 5 days and the exploration of what is to see behind the town in the rice field, my point of view changed. Green everywhere, roads between volcanos and hills, with clouds stuck on their tops. There is a feeling here, like being out of time and after 5 days we also discovered that the balineses have a really strong relationship with their religion. Everyday they make offerings, on the roadsides, entrances of houses, on the beach, everywhere and regularly they organize ceremonies.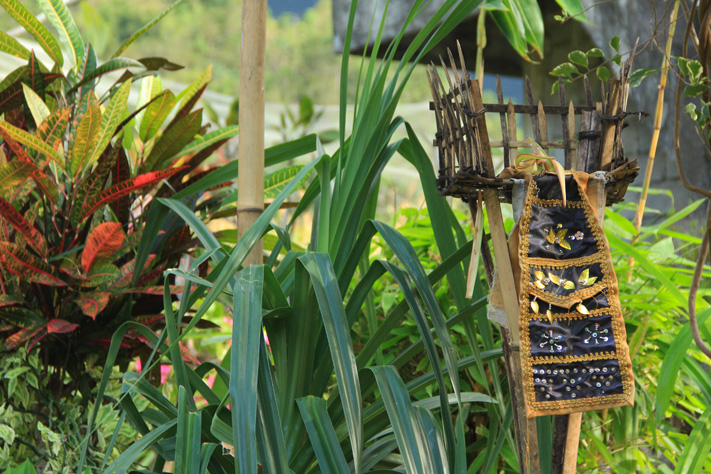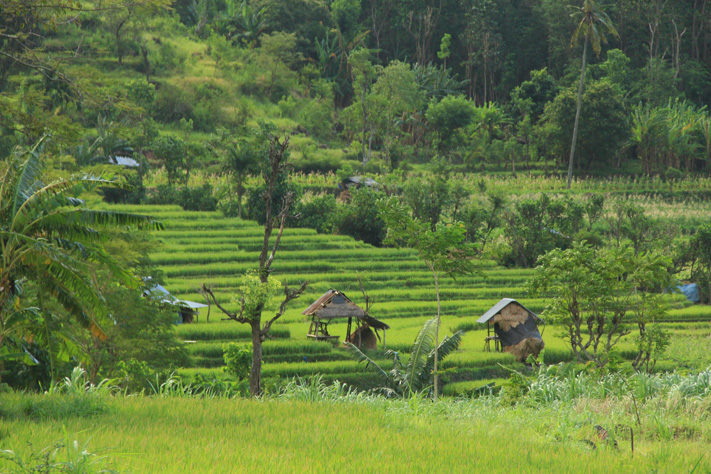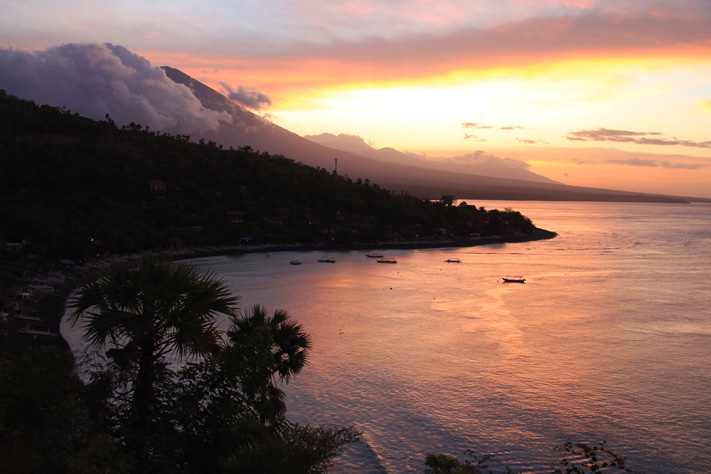 Good tips :
Café Tropikal : a small cafe with a looking design, when we ordered we were surprised to be served by a Balinese with an almost perfect French! What we attracted us here? The homemade ice creams and particularly the coconut ice cream.
Warung Enak : Here I highly recommend the Babi kecap, delicious. The place is nice, prices are a little more expensive than the other local restaurants.
Warung Lucky Sari : I confess I don't remember the name of my dish but I recommend you this place because it was delicious.
The Sunset : we were there only to see the sunset on the bay. We only ordered beer.

Nusa Penida
After stopping in Ubud, which I will be talking about in a next post because we really enjoyed the place and because there is a lot to do & see around, we leave the main island with the boat from Sanur in direction of Nusa Penida, a small island between Bali and Nusa Lembongan.
I can say that in first the island seams without interest except for the diving, the reason of our visit, but like we didn't want to see only the underwater world we rented a scooter to visit the island.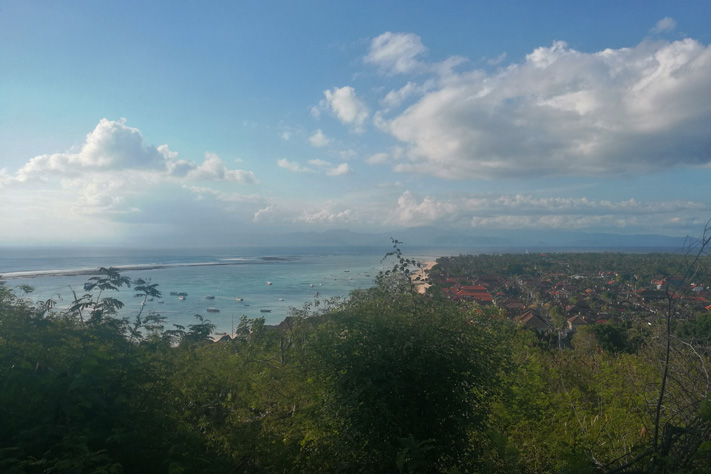 Our first favorite place, Devil's tear, the place is really famous, we went there to watch waves crashing on the cliffs. Rocks is peculiar here, jagged by the surf, sometimes as terraces with more or less large ponds and especially green moss which contrasts with the blue of the sea and the colors of the rocks.
We understood quickly why the place is popular with tourists, on top it's a place where we can enjoy the sunset sipping a small beer.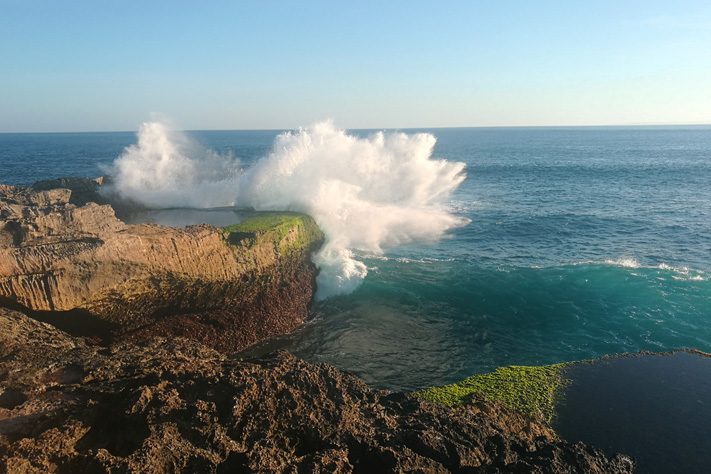 To follow, our scooter trip took us on the tour of the small island of Nusa Ceningan. This small island is linked to Nusa Penida by a bridge, the Yellow bridge, large enough for two scooters only!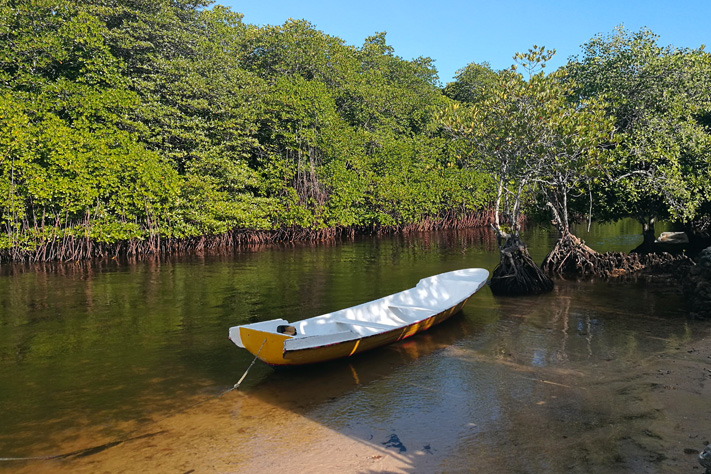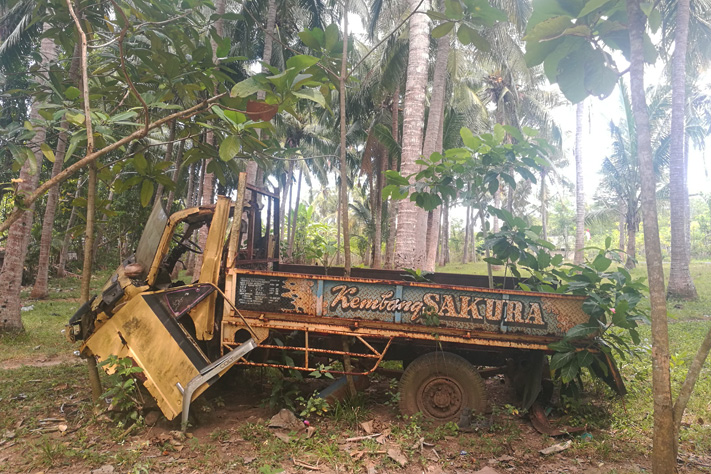 I can say we really appreciated this small island. Between landscapes, cliffs and big waves crashing on it, the surfing spots and the different bar and cafe all more stylish than the others, a real pleasure.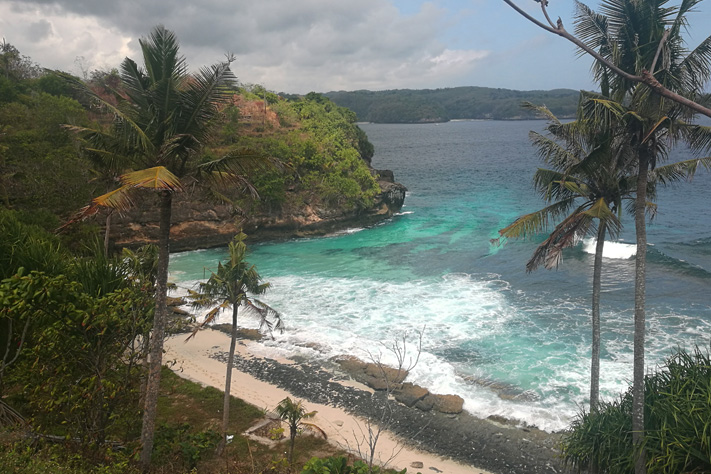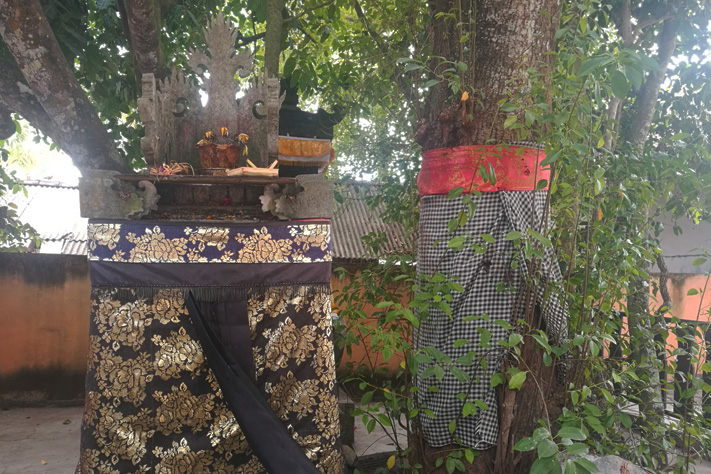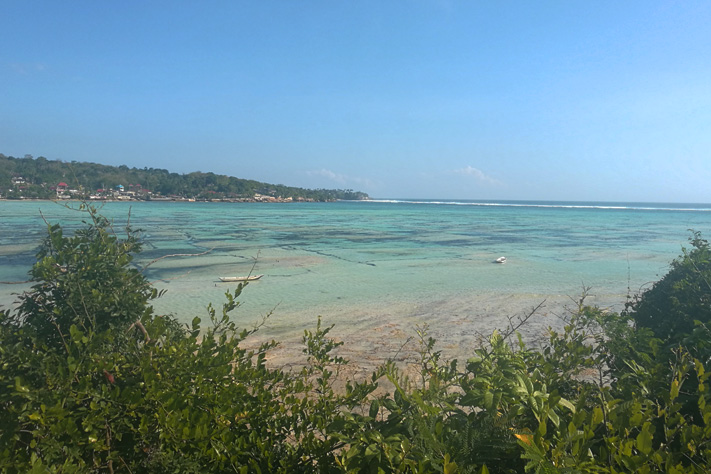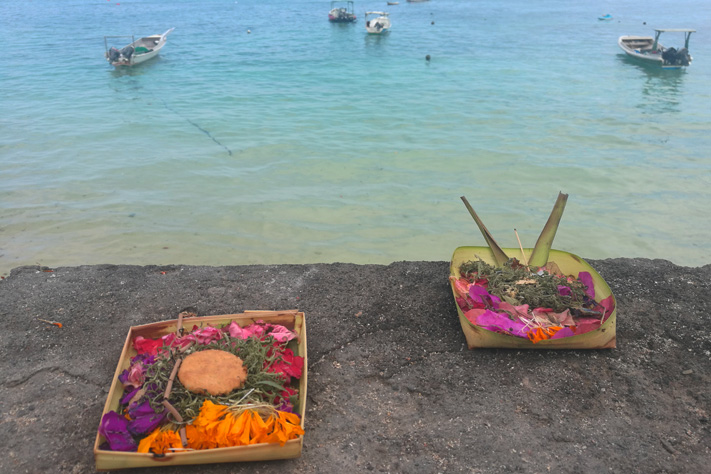 Good tips :
Warung Di Abu : local restaurant a little lost in between the touristic restaurants. Here only local dishes and it's really good.

Kuta
When we came back to the Gods island, we stayed 2 days in Kuta. This is the true tourist spot with a long beach where you can rent a surf board for 5 euro per hour to try it out, stores, bars and restaurants. As it's not really the kind of place we like we simply used it as a starting point for our day trips around to visit last few temples we wanted to discover.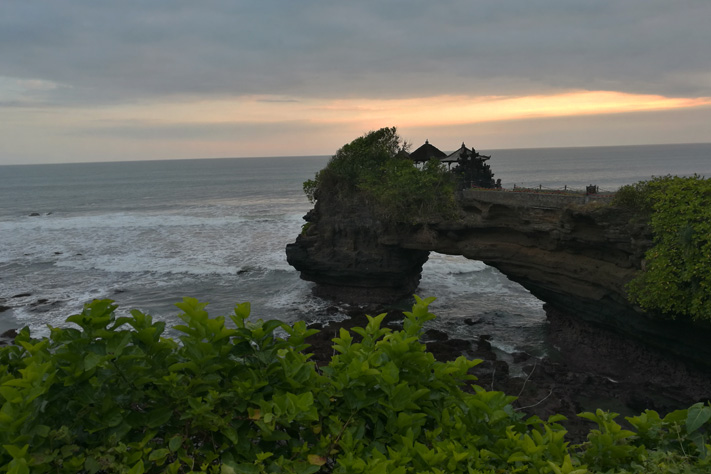 Tanah Lot Temple
Uluwatu Temple