Kings Canyon is 365 km away from Uluru and since we travel in Australia 365 km is not such a long distance now. To be honest we didn't know about this place before a couple of friends told us about it. We then just needed to add it on our to do list before going to Alice Spring.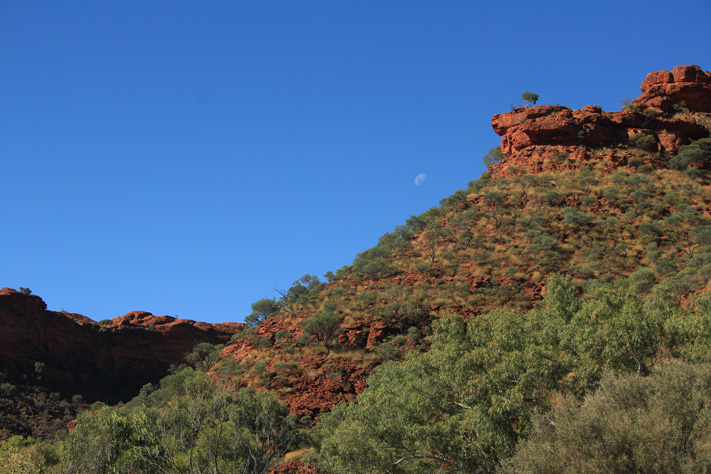 When we arrived the first day, it was already past midday, we decided to avoid the long hike loop at the top of the canyon, because of the sun and the heat during afternoon hours. But because we wanted to enjoy our time there we decided to walk the small and easy 1h hike inside the canyon.
Lizards welcomed us at the entrance of the walk warming under the sun, we were surprised of how close to them we managed to go without them leaving, and could therefore take nice pictures. We continued our way to finally get to the entrance of the canyon.

The contrast between the red rocks around us and the greens in the middle of the canyon was really impressive. We didn't imagine the canyon so green. Eucalyptus are wonderful with their withe troncs. The only little disappointment was that it was not possible to go to the end of the walk because of a landslide close to the waterfall.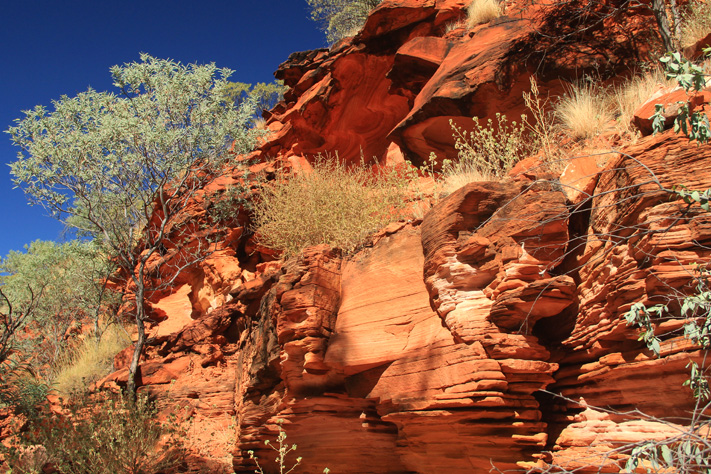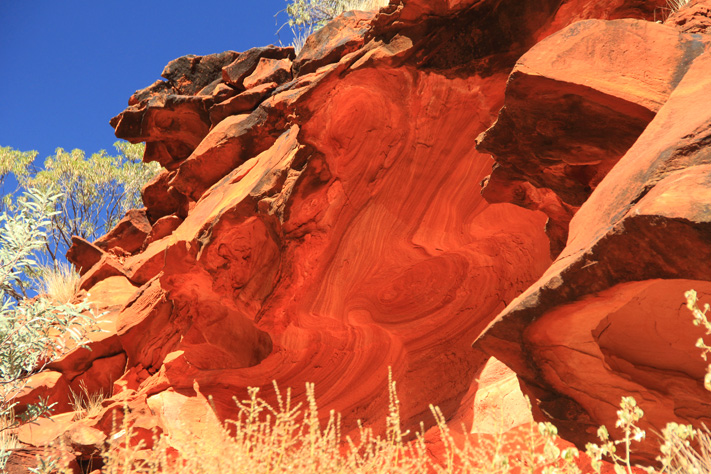 For our second day we arrived earlier to enjoy the weather of the morning and avoid the warm of the afternoon. We started the hike with stairs, the hardest part of the hike but well maintained. When we arrived at the top, the canyon was surprisingly still green. We expected something completely desertique and surprise!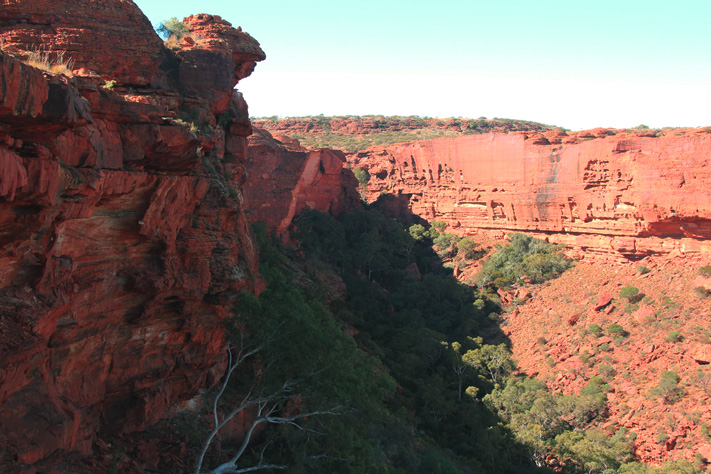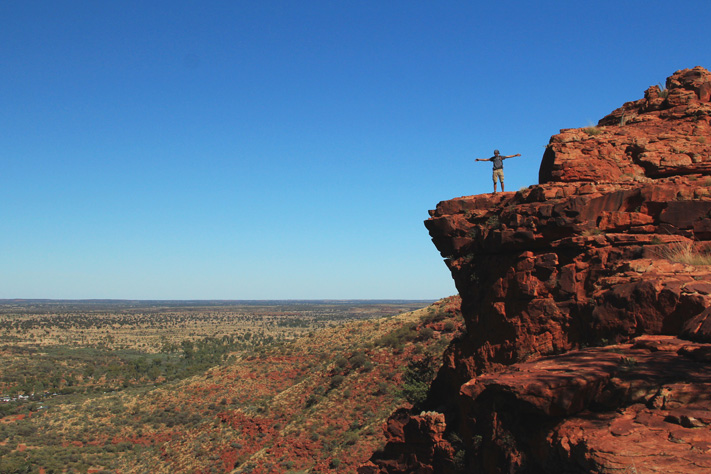 The rocks are really special here, with a dome-shaped with stratum. At the beginning the canyon was flat on the top and with erosion and rain, grooves were created in cube-shaped block. With time the cubes eroded to create domes stratified.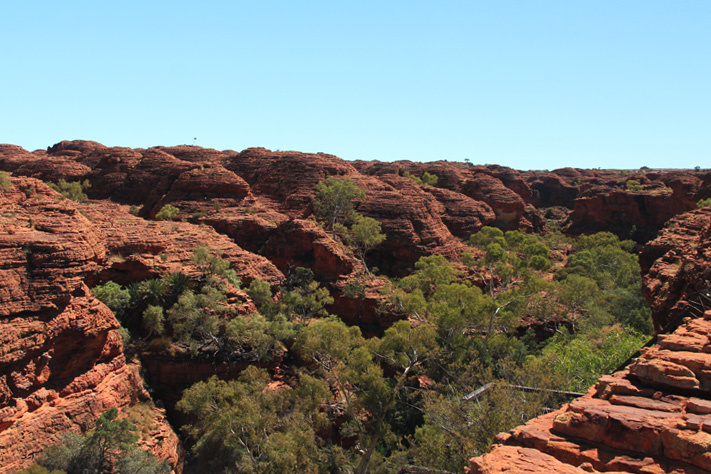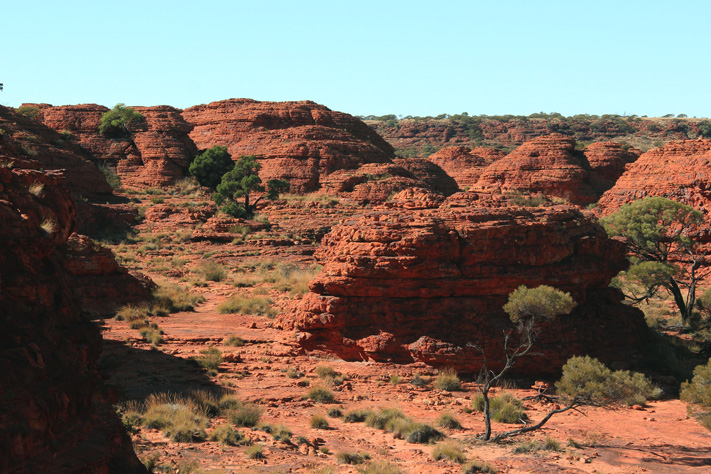 The most impressive is to come close to the edge, at your own risk, to see the green river in the middle of the canyon. Here the contrasts of colors are absolutely wonderful.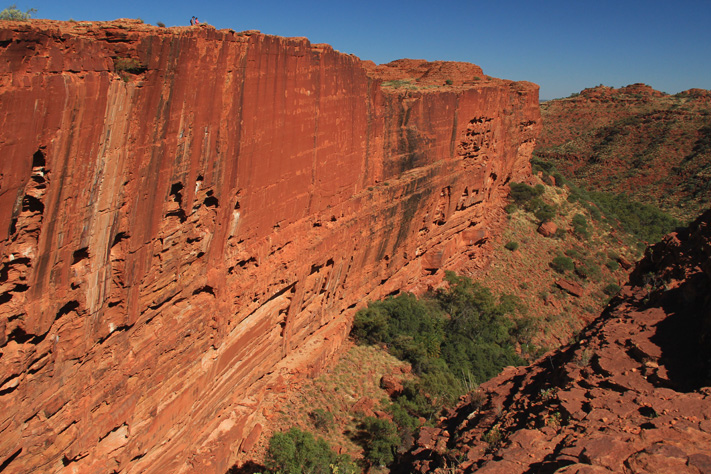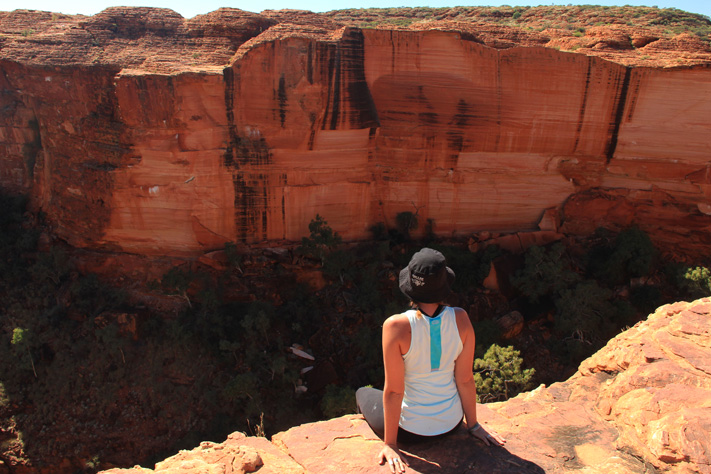 In the middle of the hike, we went down inside the canyon to access the « Eden garden », a sacred place. We were surprised to see water there, even if the waterfall was dry. The pool is a really quite place and the eucalyptus are huge.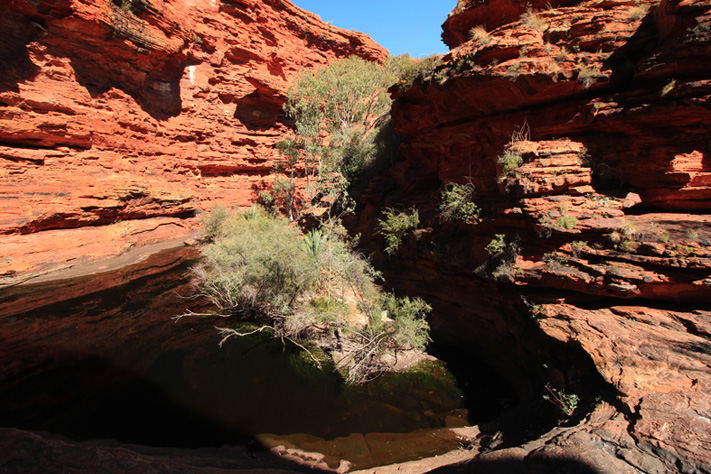 The hike finishes at the top of the other side of the canyon with a last view on the green river. At the end we are completely charmed and really happy to take the time to come here. It's certainly also the place we preferred between Uluru and mounts Olga.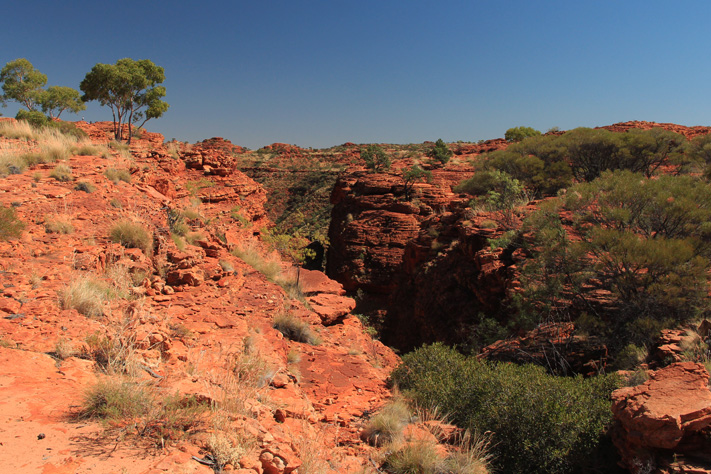 Good to know:
There are no entrance fees for Kings canyon and you can also find free wifi. We are always glad to find reception in a middle of nowhere. If you need water you also have a water point just before the entrance of the canyon hike.