On the road of our big loop, we did a stop at the Pinnacle desert. It's a surprising place where hundreds rocks with different sizes and shapes are erecting in a middle of the stretch of sand.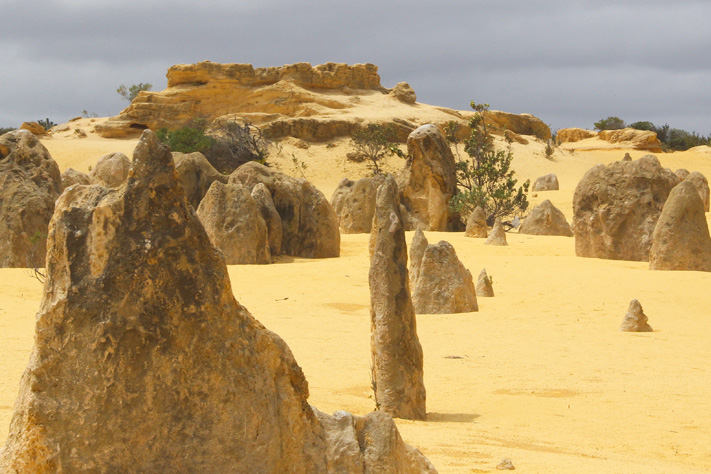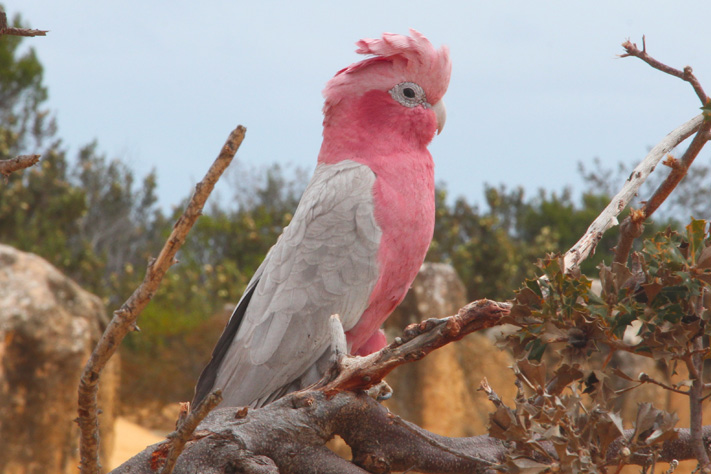 Contrast between the color of the sky, yellow sand and pinnacles with white sandy dunes in the background, everything is distinct but poetic in same time. Lights and shadows on the sand play a great role on the beauty of this place. We had kind of an apocalyptic atmosphere with big grey clouds covering the sky, which have given us another aspect of the place, a real cinema set.
We did not really expect it here, but we were pretty captivated when we left the place.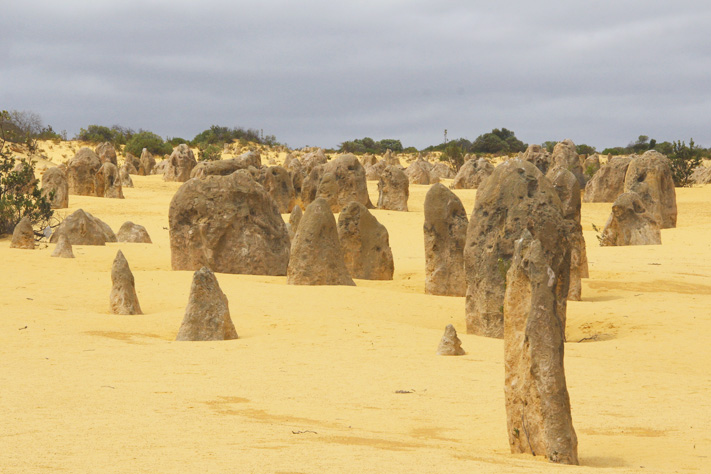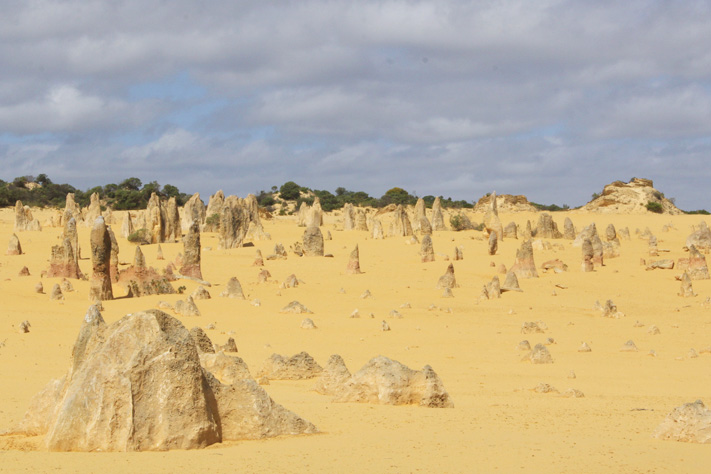 We arrived in the desert in the morning and appreciated the place with few visitors. You can walk between the pinnacles or drive with your car/campervan et follow the way. We have done both to see everything, but we preferred to walk.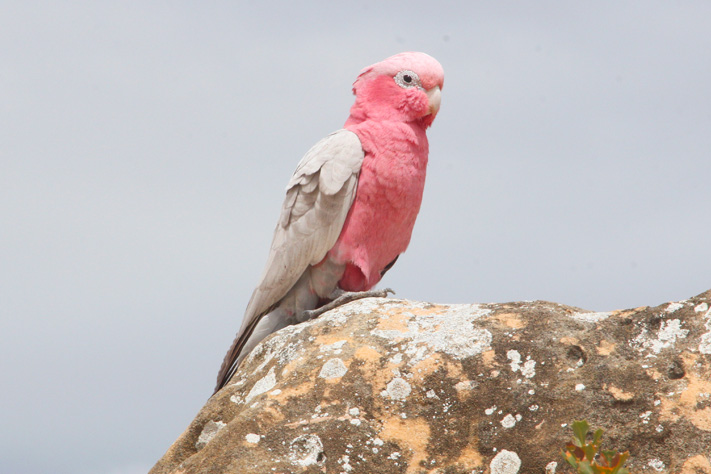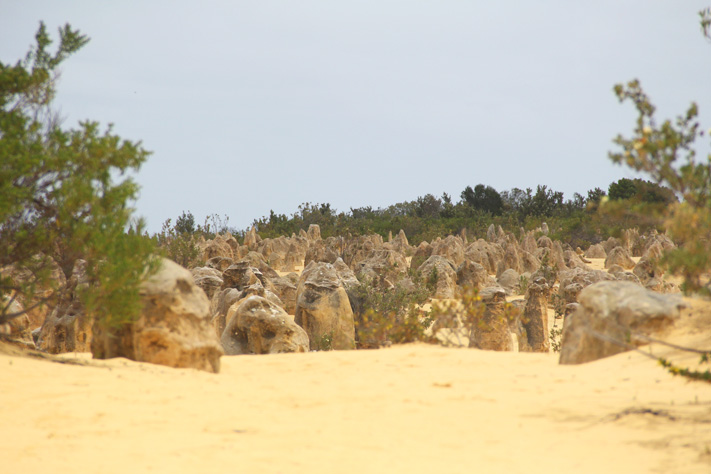 Good to know:
Entrance fee is 12$AUD per car which ever the number of person inside the car. Arrange cash to pay the entrance, but if you don't you can still pay at the souvenir shop. It's possible to eat on the carpark if you clean after of course.
Be careful with the ticks and other bugs really annoying.