When we arrive in Seoul our host told us we could go to Japan from Busan by boat for cheap and of course we planed to go there! So after a few days at Busan we were ready to take the boat for a night journey to Fukuoka. Waiting for the departure we finally tried the jim jil bang, public bath where man and women are separed because you are naked. Normaly at the end of the bath, clothes on everyone met each other in the common area. For us we were in the boat and take your bath with view on the port it's nice but when you are in your bath and the boat leave the port at night time it's kind of magic.
After a night, we woke up at Fukuoka with rain and grey sky.
Fukuoka is divide in 2 quaters, Tenjin's quarter and Hakata. After discover the place where we will leave during 3 days, we left to visit the city and our first japanese sanctuary. The first one wasn't that far from us, a bit lost in the middle of the building, the sancuary Suikyo Tenmangu Shrine. Our first reaction, the place doesn't look like what we know. Decoration is sober with red and orange tones. It's a peacefull place even in the middle of the buildings.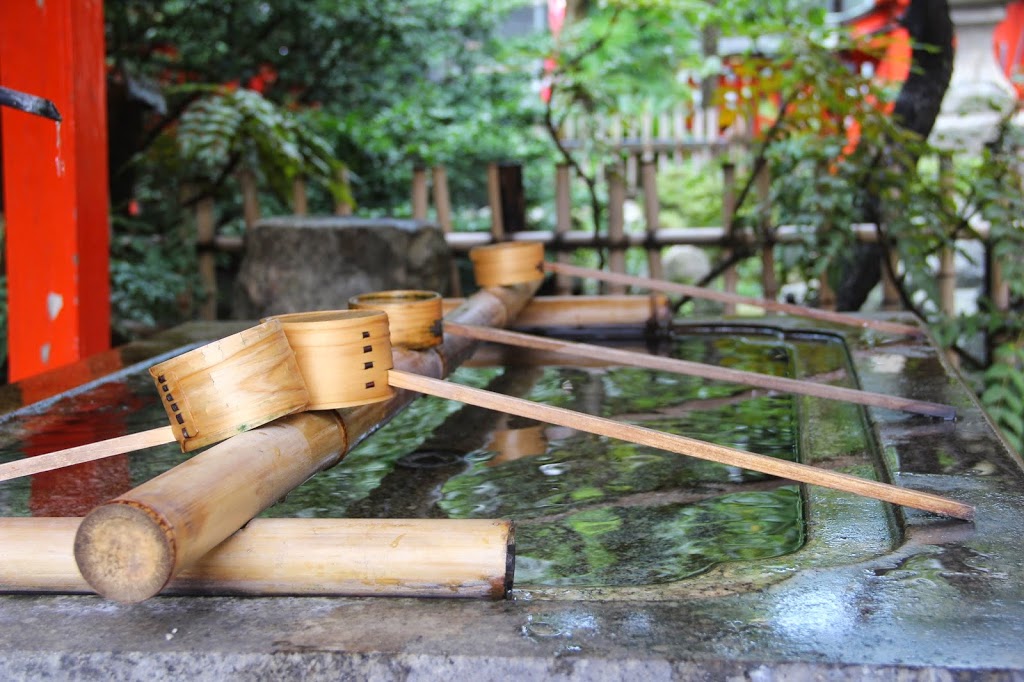 Then we left for Hakata, it's here you can see the most of the temples. We started by Kawabata Shopping Arcade, a long covered shopping arcade where you can find mostly japanese items like paper, fabrics and kimonos. At the end you can find Kushida Shrine, a beautiful sanctuary in the middle of the city, it's the final of the Hakata Gion Yamakasa festival. It's supposed to be build in 757. Here we discover than in the shinto religion people ring the bell, give some money in a big wood box, pray, ring the bell again and leave. We'll learn later they have to do all of that to wake up they gods.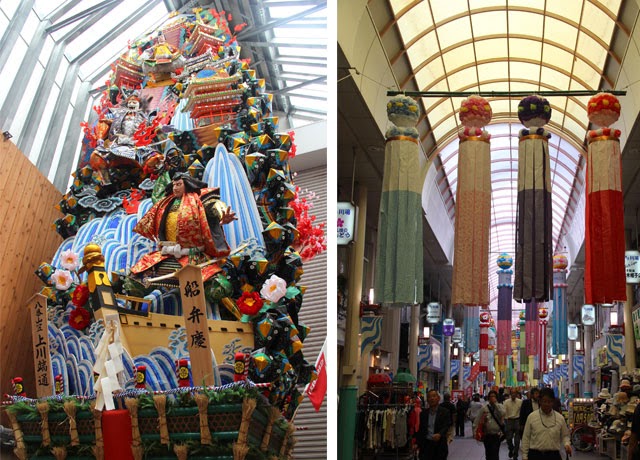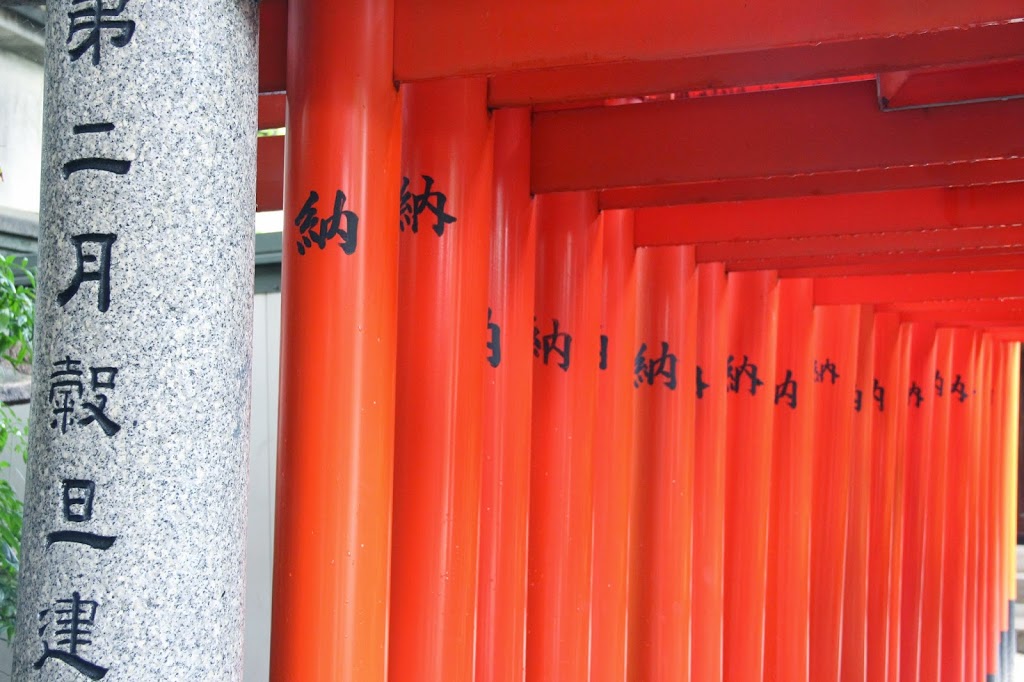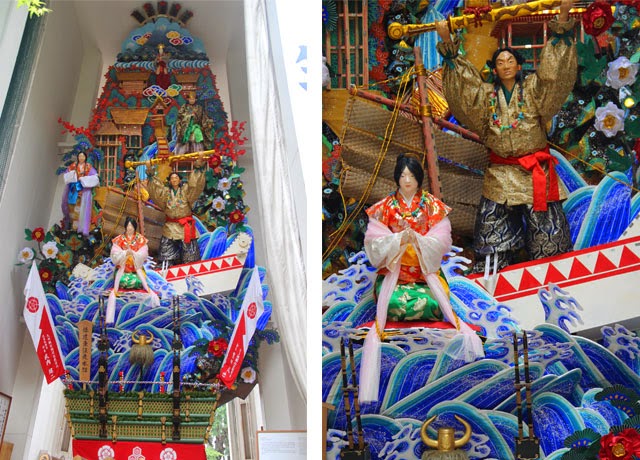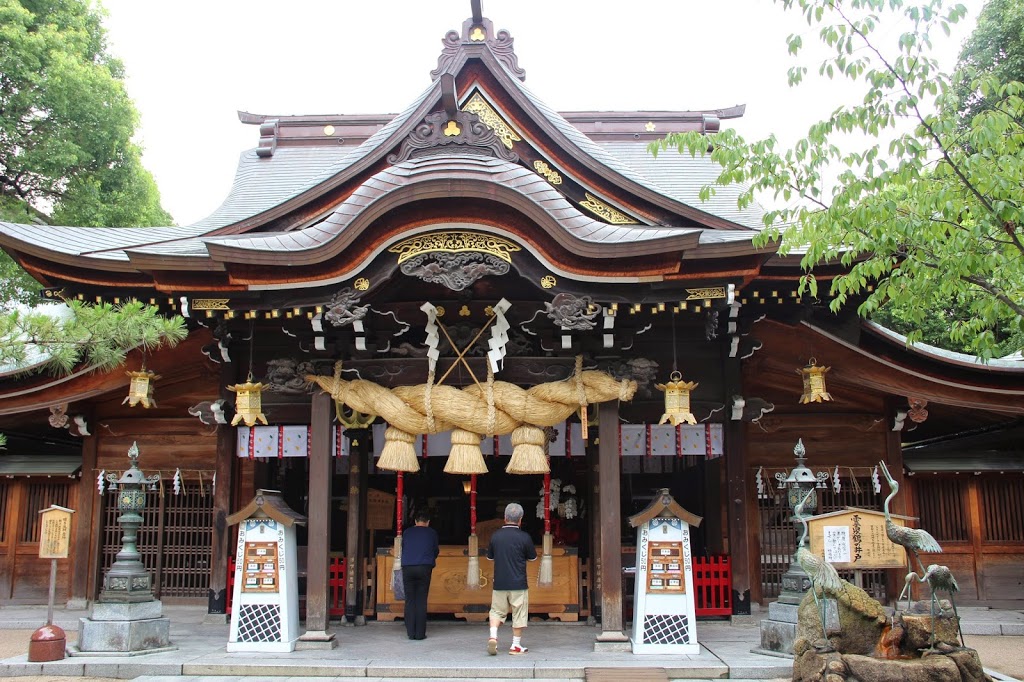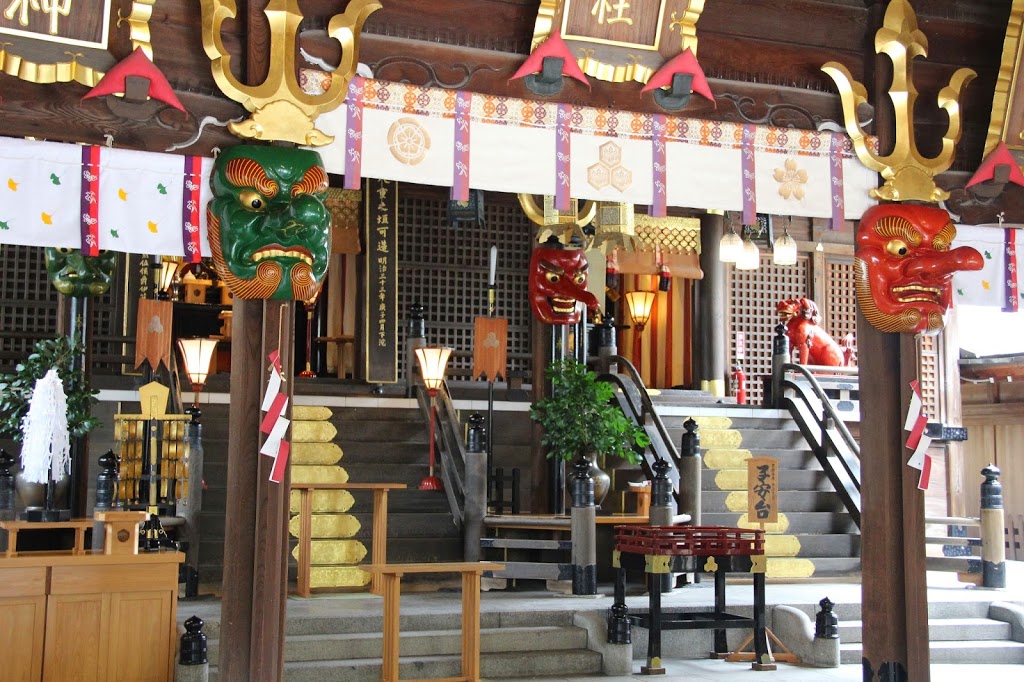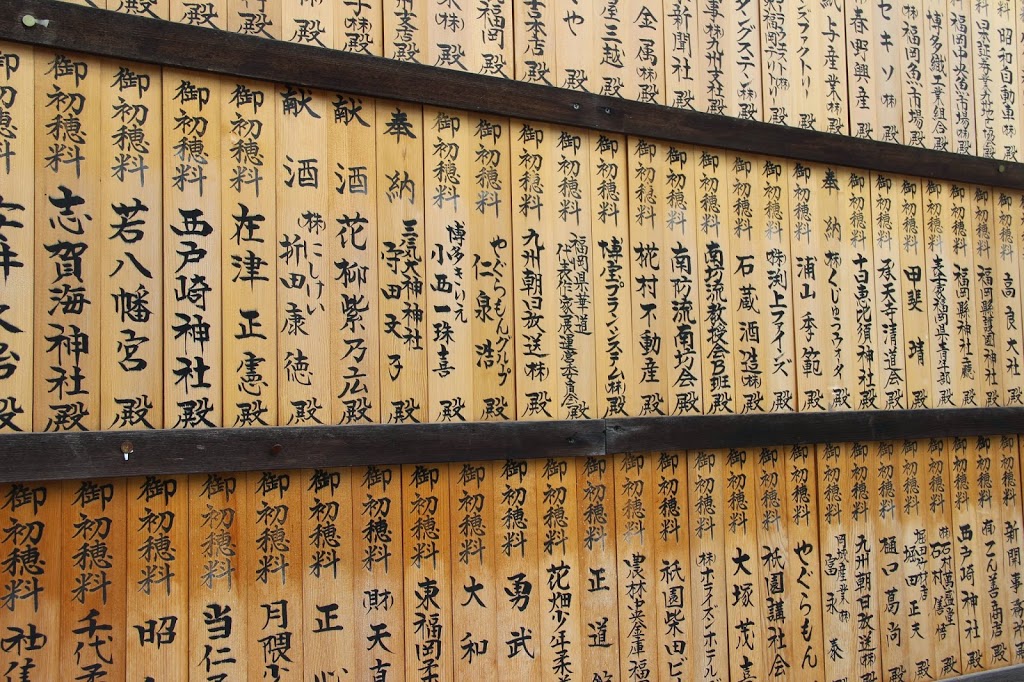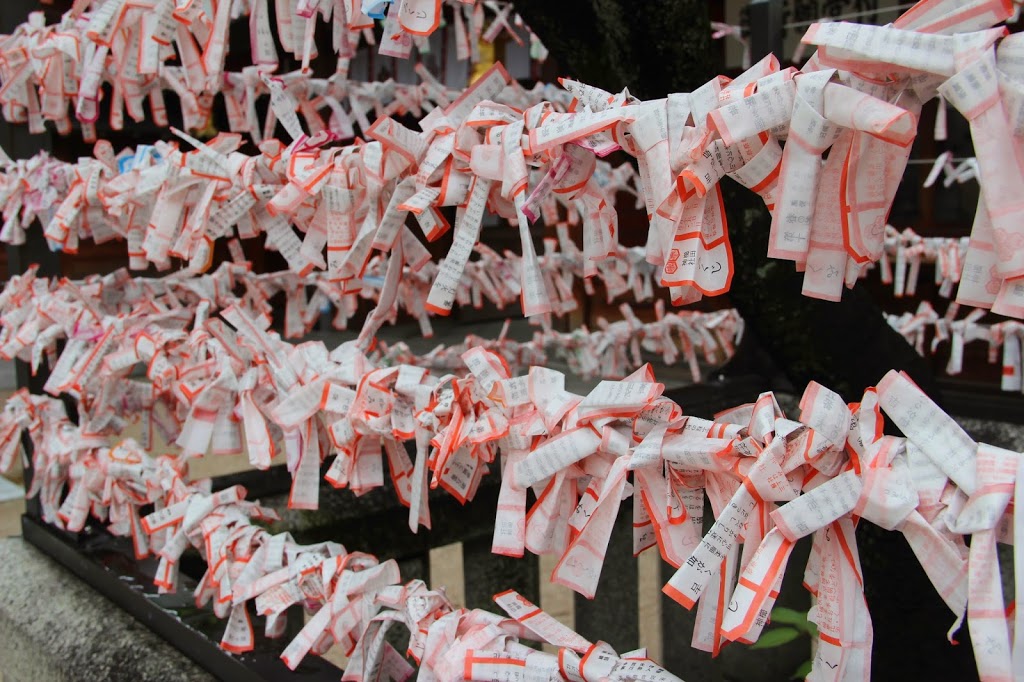 We continue our visit and arrived in Tocho-ji, a big temple where you can see a huge wooden statue of Buddha. In the parc you also can visit a pagoda. Which is surprising it's people come here to pray but also have lunch or just rest.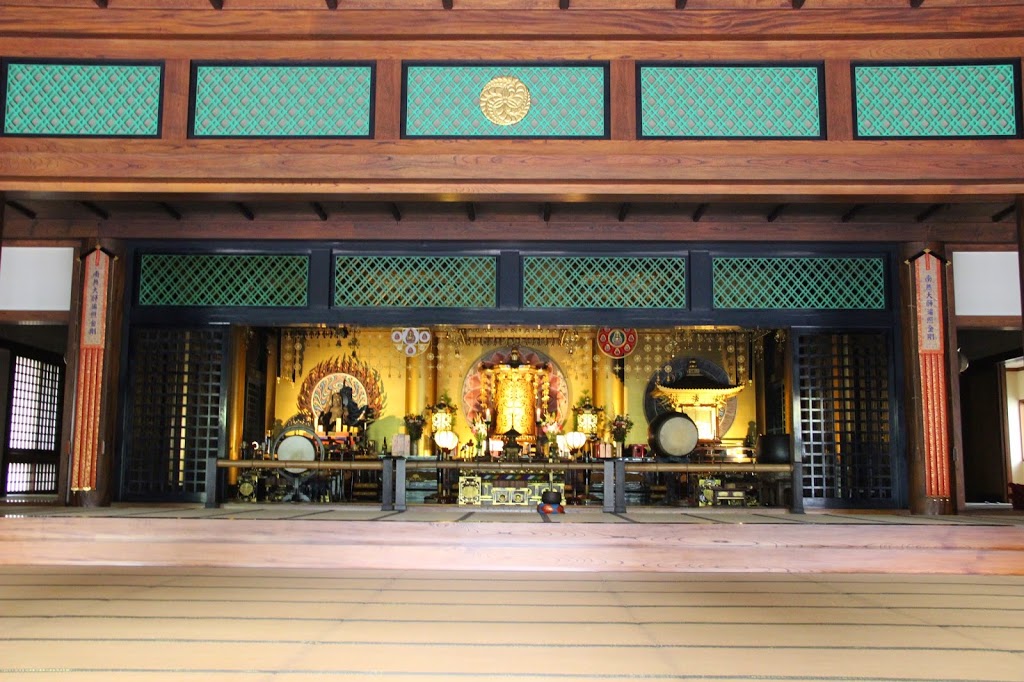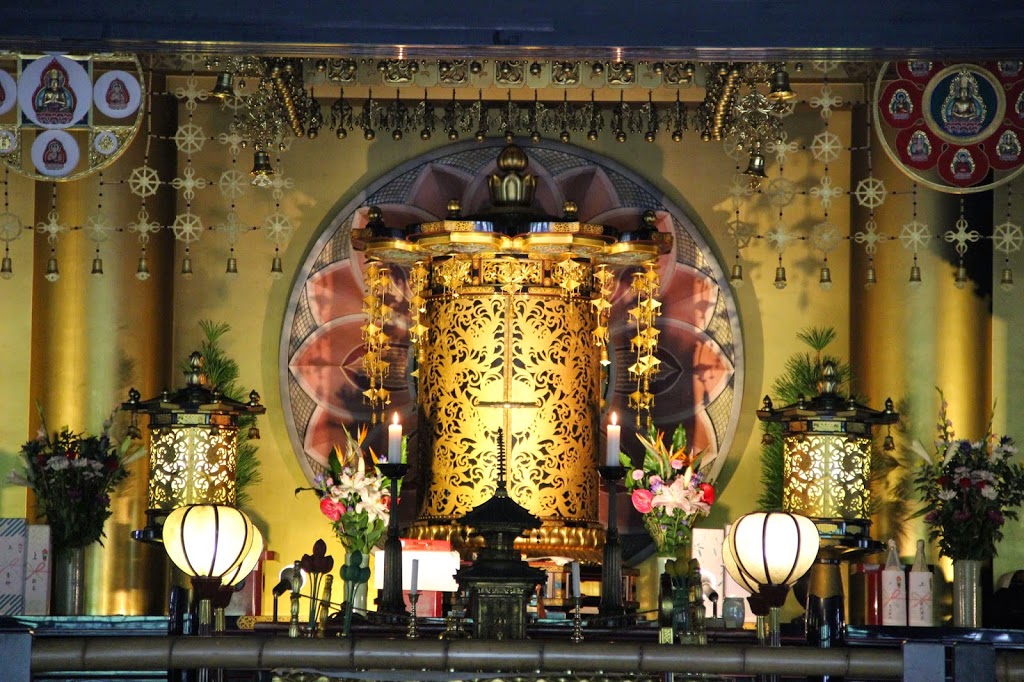 We continue our walk around Hakata's quarter and enjoyed the silence of the sanctuary in the middle of the city noise. We tried to lost our self in town and arrived in Sumiyshi shrine. It's could be the oldest temple in Hakata's district. The nice thing it's this green space around the temple and the cut thing the tiny stone temple dedicated for cat.