We are in the middle of our journey of Australia through the Stuart Highway. On our way, Uluru, the sacred rock of aboriginal people.
We had various opinons on the road about this controversed place. We were a little afraid to arrived in a really touristic place which lost all its natural and sacred face.
We were reassured when we discovered the cultural center which helps you to learn more about the story of the Ayers' rock, legends surrounding it, the aboriginal culture, the story of the tourism and the aboriginals' fight to restore their right on the site.
We were glad to have learned a lot when we left the center even if we were a little bit shaken by its story.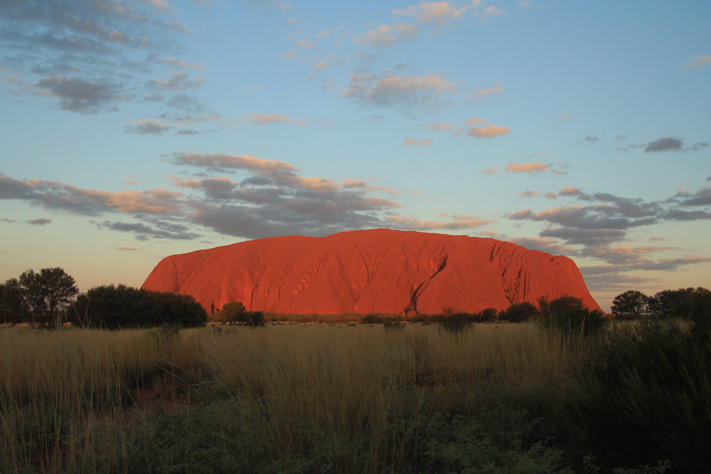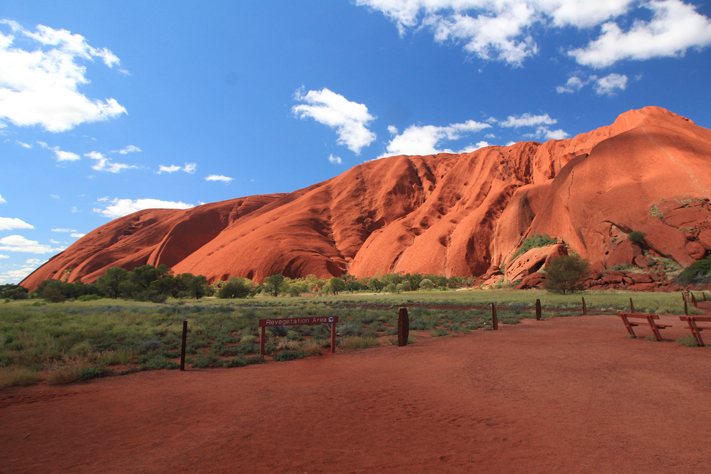 After that, we took the direction of the rock, impressive and wonderful with its changing colors with the sun, to do the 10 km walk which takes us around it, equiped with our bottles of water. We really didn't imagine it like that, so big. On the way we discovered the different living places around the rock. It's also during the walk that we really understood how touristy the place became. To try to respect the sacred places, metal fences are surrounding the rock, the stakes to climb up are still here and despite all signs explaining it would be nice not to go up, there are always people willing to do it. It's really revolting.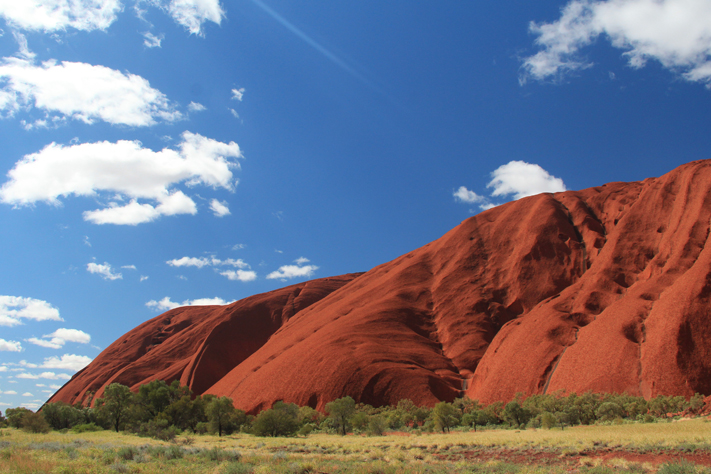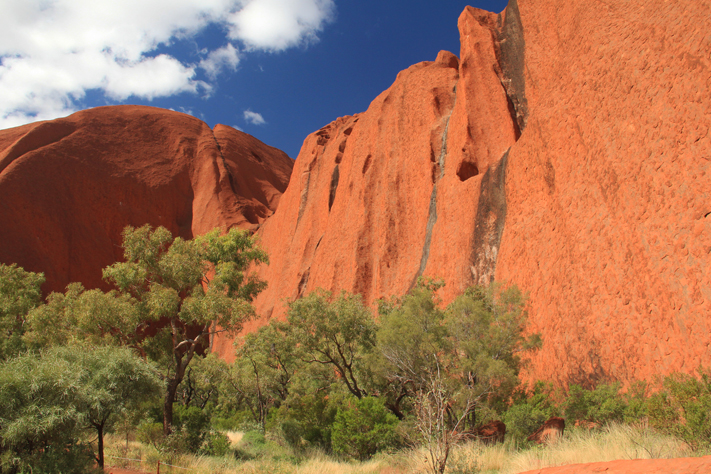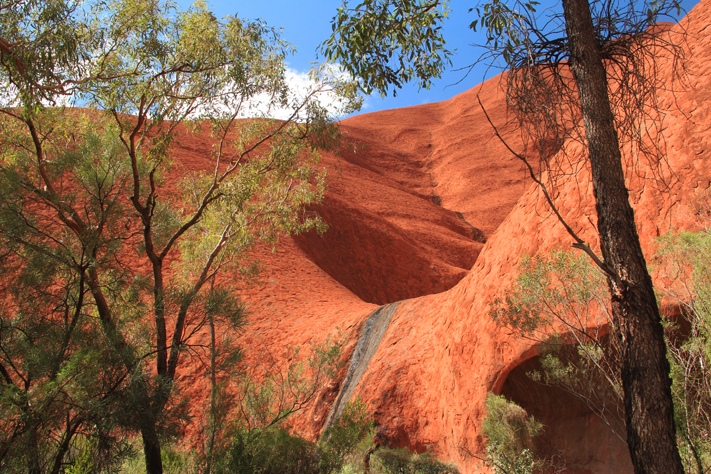 However we really like enjoyed the sunset on Uluru giving it various shades of red, really wonderful. We went to the main viewing platform for the sunrise, that was really splendid but overpopulated. The platform enables to enjoy the sunrise on Uluru and the Olgas in the background. The colors and the light are quite magical if you manage to ignore the crowd.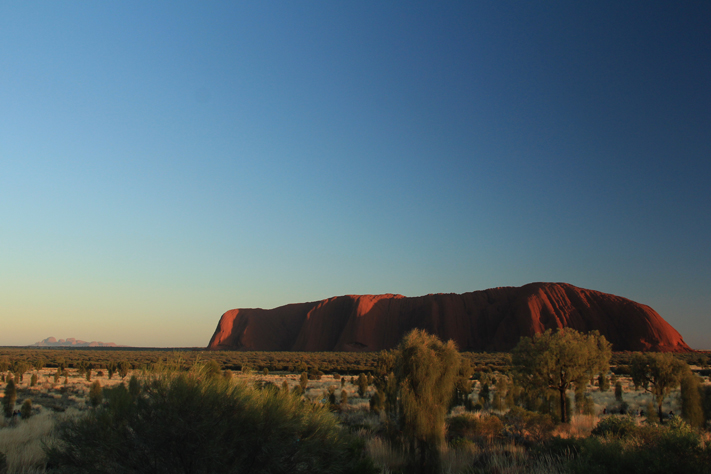 Les monts Olga
On the same site as Uluru, at about fifty kilometers away are located the Olga mountains, little known but nevertheless worth the detour. They are a special place due to the shape of the mountains, all rounded, and due to the different landscapes you can see there.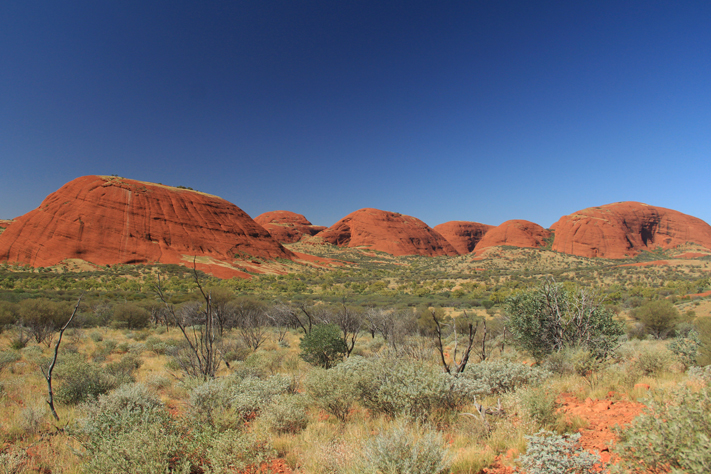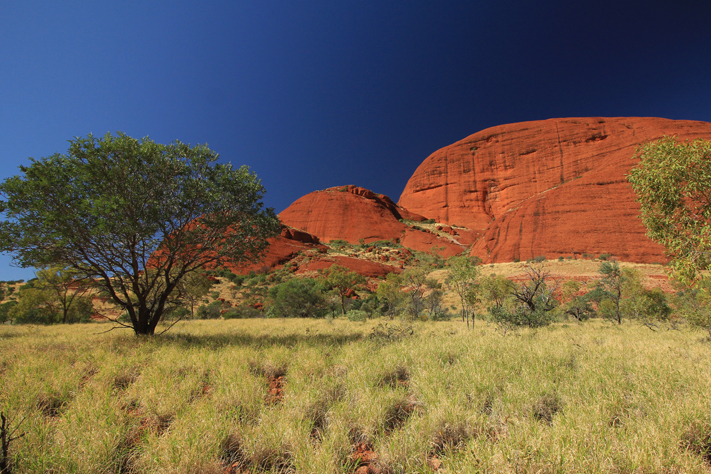 By doing the 4 hours hike named "valley of the wind", we were surprised to discover in the middle of the mountains a green oasis really enjoyable for a break and on the outside a landscape which quickly transported us in Africa like landscapes, just zebras and giraffes were missing. The hike isn't hard, only a small part of it requires a little bit more effort but overall nothing complex, we even met families with kids hiking there.
If you decide to hike there yourself, the most important is not to forget water bottles.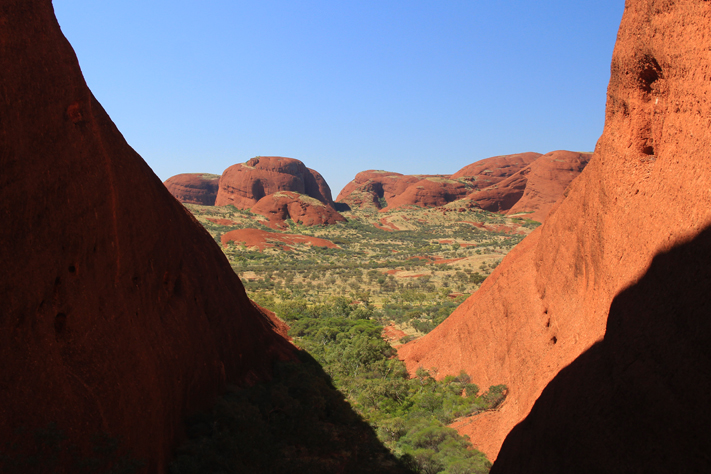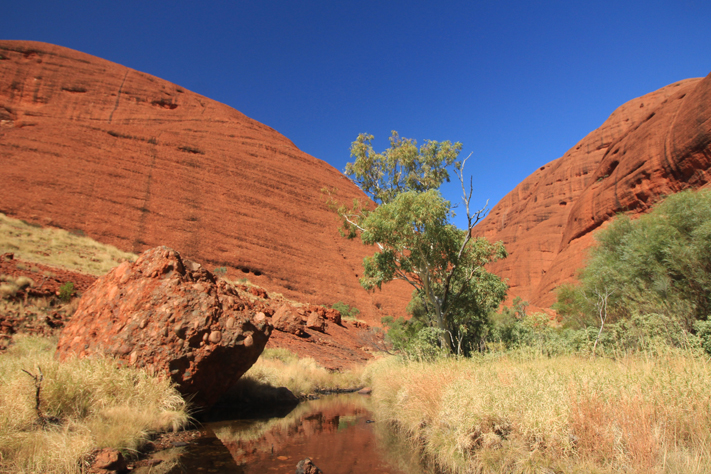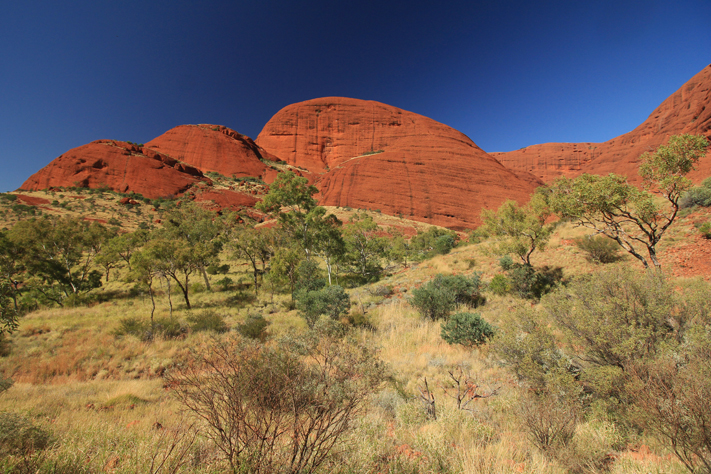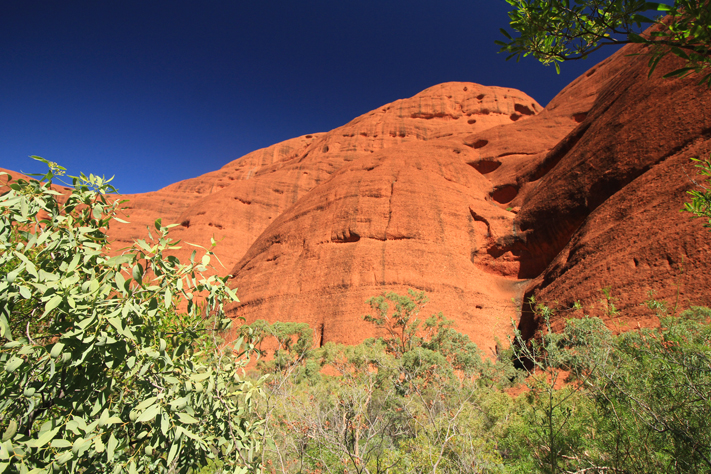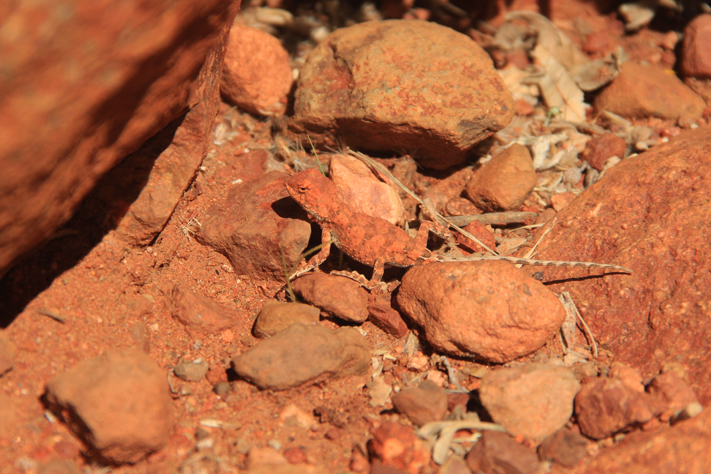 Good to know:
The entry fees of the National Park is 25 dollars per person for 3 days and you can ask an extension of 2 days for free at the entrance.