Hello everyone,
New step in our trip, we cross the border for Laos. We went to Chiang Kong, North Est of Thailande to take the boat which cross the Mekong the natural border in between Thailand and Laos, but surprise since december you have to cross the border by a bridge (brand new), the friendship bridge. We had to take a tuk tuk to drive the 7 km in between us and the border station, when you know you choose a guesthouse close to the port to avoid this kind of incident!
The passage to Laos will be done quietly, we made our visa on the spot, cross the bridg and a tuk tuk wait for us in the other side to drive us to the port. We jump in the boat where we will spend 2 days, sailing the Mekong in direction of Luang Prabang. The trip will be over the water, slowly in a car seat.
It's for us a good time to discover the first landscape of our new host country, sail on the generaly quite water of the "Mighty Mekong", the longest river in South-Est Asie.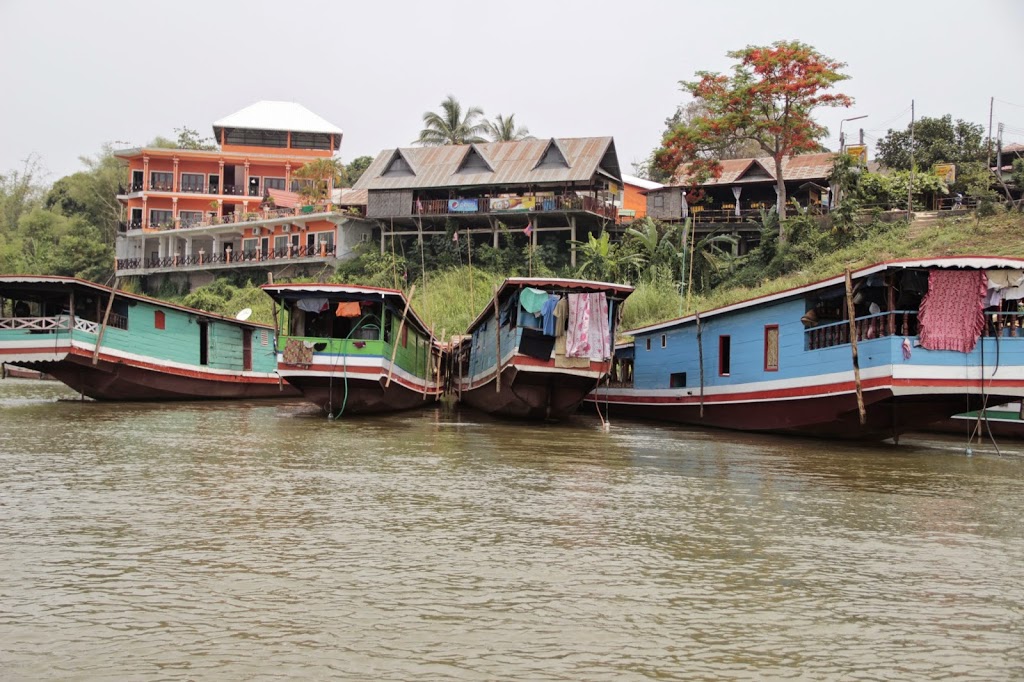 Kart cliffs and green hills alternate and some time some burn areas, the locals did to prepare the field for the next harvest. The river is also changing, the dry season leave the big rock appear outside of the water, so sailing is not that easier but the view is more charming for us.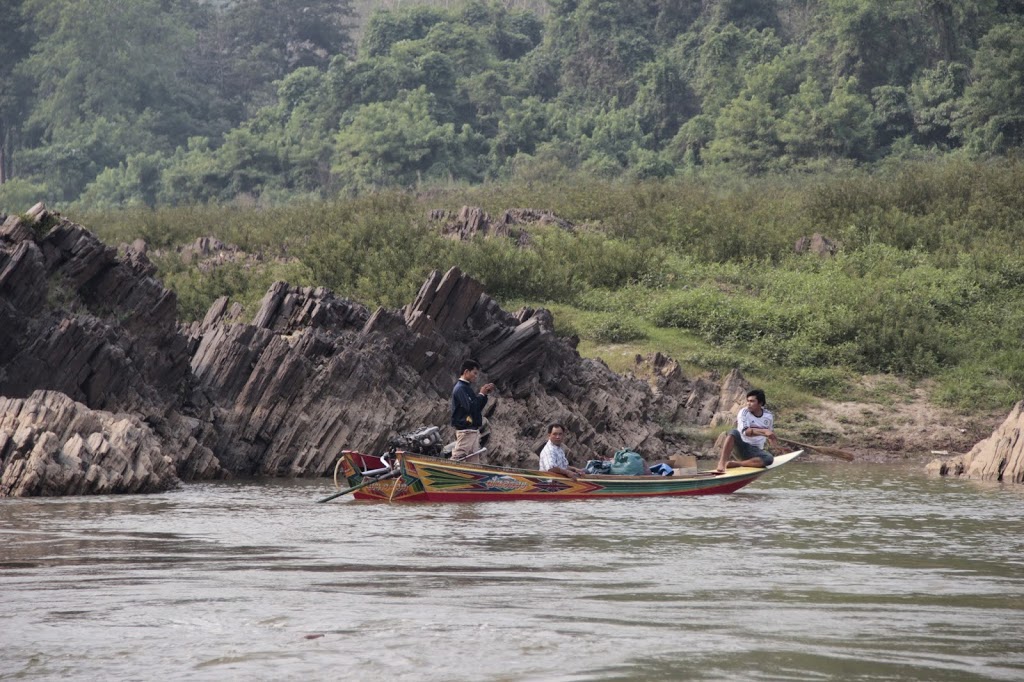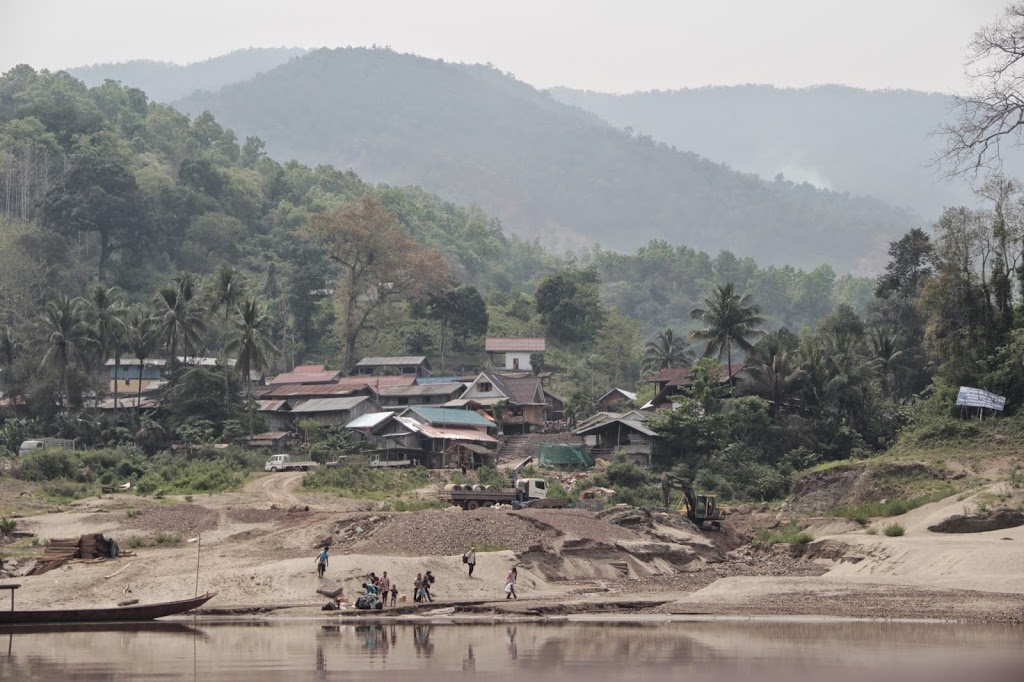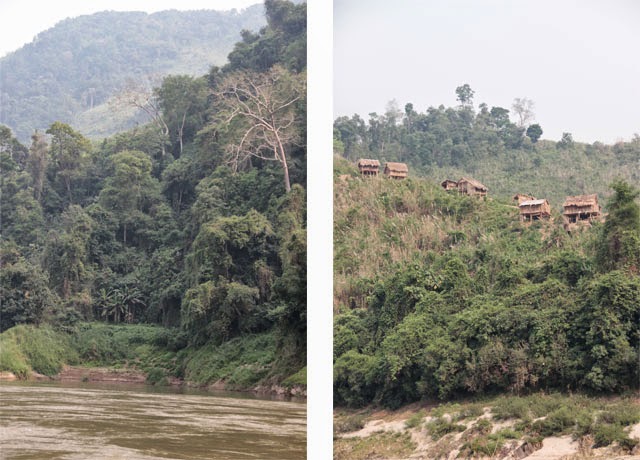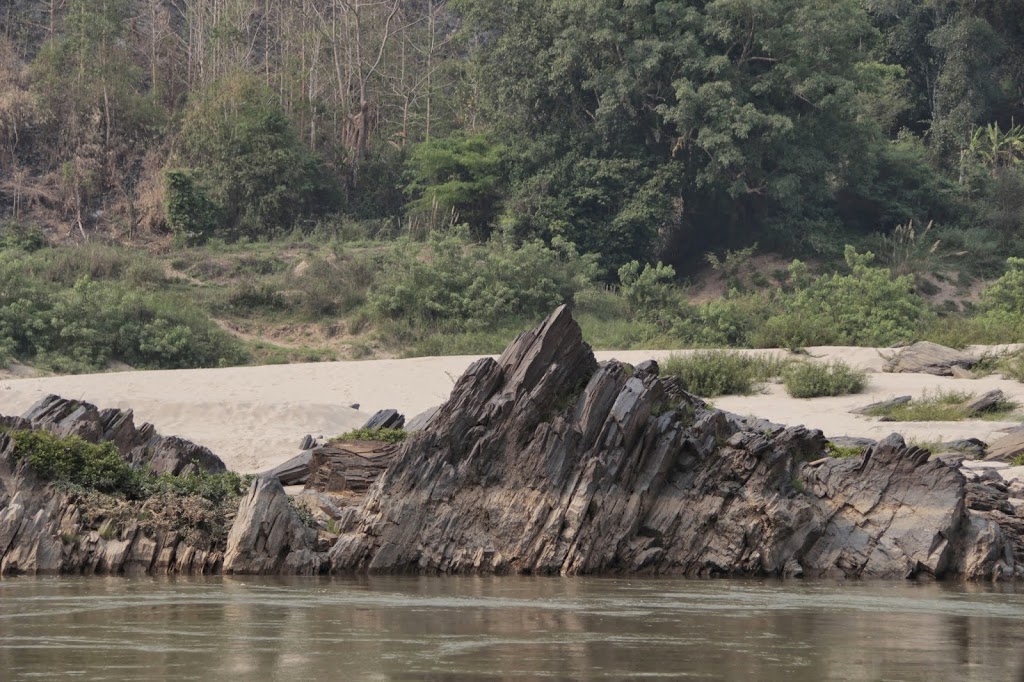 Our journey was animated by some stop, the boat is also the postman. The long boat don't sail by night, we did a stop over in middle way in Pakben a little village to sleep.
Here people are use to see tourists whose want to join Luang Prabang by boat, so they are really organised to welcome you but they are actually touts for the guesthouses around and the choise isn't that simple. We also had a power cut, apparently not so unusual but generators were here. When I said organised!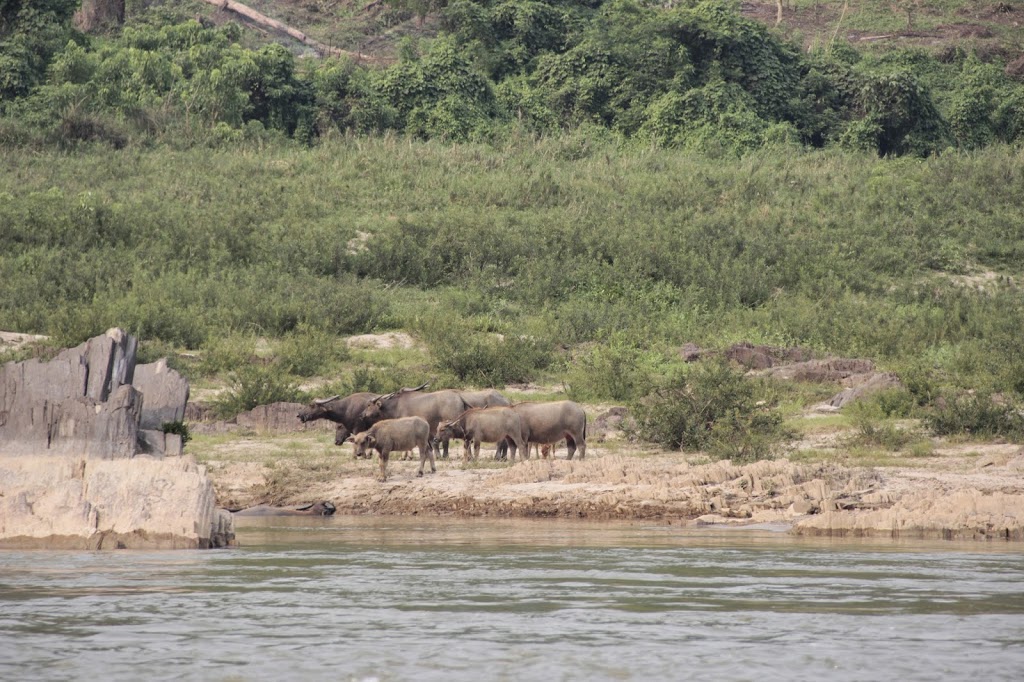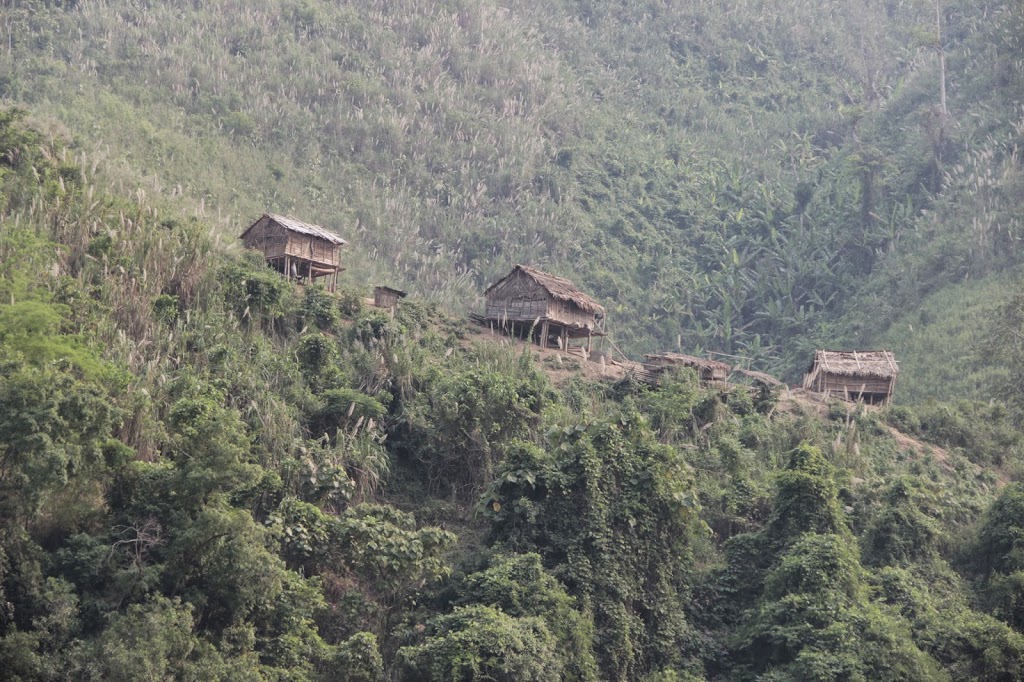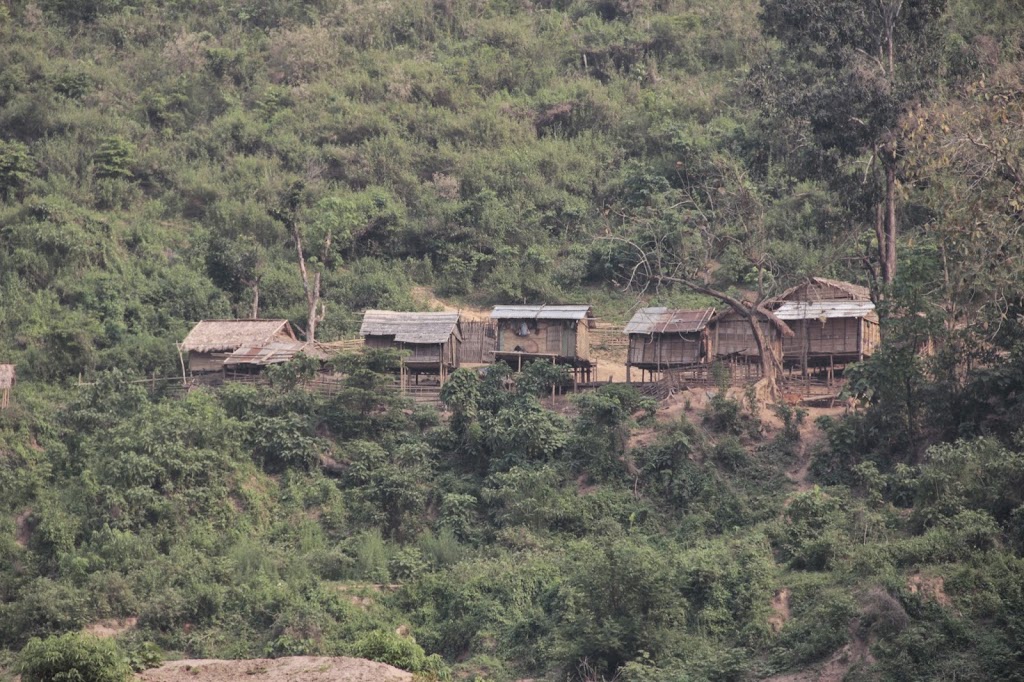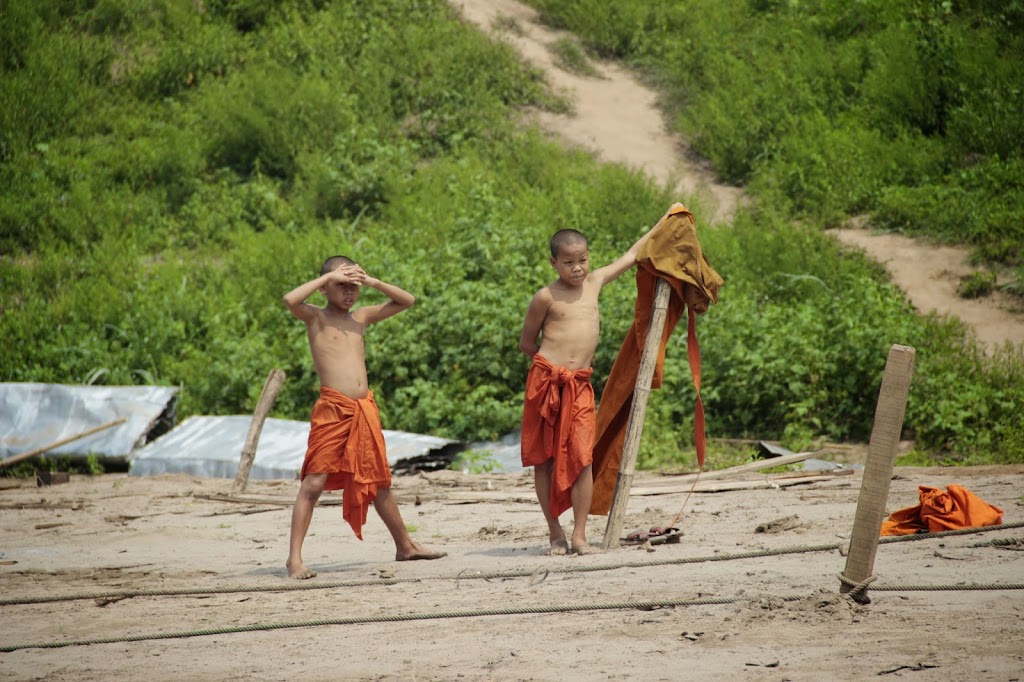 The day after, last day of our trip, we had a little shower. New surprise, the boat leave us at 10km of Luang Prabang with only option the tuk tuk too reach it but we are happy because we know tomorrow will be the beginning of a new adventure in a new country.