Hi,
today we will tlak about christmas and 10 days before december it's more time to do the advent calendar.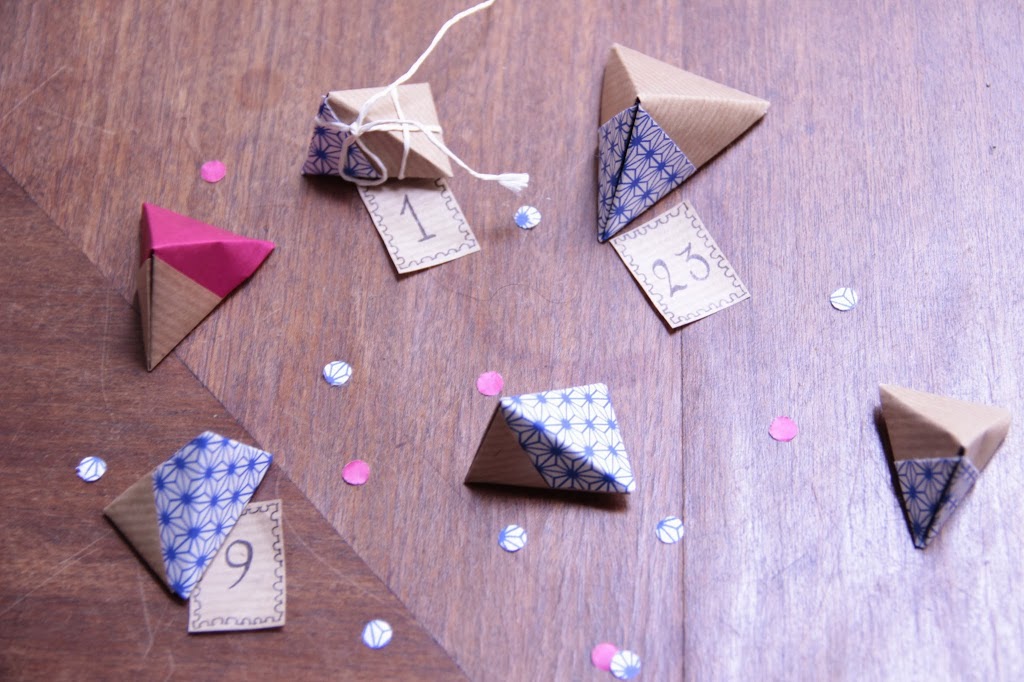 I wanted to keep the travel theme and use origami.
To do this I realized my calendar by making berlingots, in which you will be able to put small words in rolls, small glitter or everything you think which will make the opening of the berlingot a party and which will give want to open the next. Join them in a big bunch, if you play with the size of the berlingot the result will be more interesting.